IBM Report: Brands Must Get to Know Consumers Better
Consumer demand for personalized buying experiences across all channels is at an all-time high, but a new IBM/Econsultancy study shows that there's a big disconnect between how well brands think they are marketing and how customers actually feel.
According to the study, four out of five consumers say brands don't know them as an individual, while nearly 50% stated that they have changed services providers in the last 12 months.
"The big takeaway is that the old way doesn't work anymore, and as the marketplace gets more competitive consumers don't have time for the old tactics. There is a huge gap between how marketers view themselves and how consumers view them," says Jay Henderson, director of product strategy for IBM Commerce.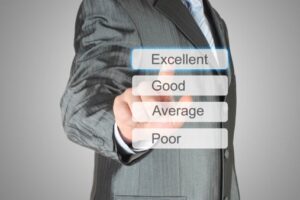 The study found that 80% of marketers strongly believe they have a holistic view of individual customers and segments across interactions and channels. In addition, this group also believes strongly in their ability to deliver superior experiences offline (75%), online (69%) and on mobile devices (57%). Despite this agreement, only 47% of marketers who responded believe that they are able to deliver relevant communications. And when consumers were asked if companies are personalizing the shopping experience (products, deals and other information) for them as an individual, the response was a big no. Only 37% of respondents believed their preferred retailer understood them as an individual.
For this research, Econsultancy interviewed marketers at 276 consumer companies, most with revenues in excess of $1 billion, as well as 1,135 consumers.
Henderson says the consumer/brand relationship has evolved into a two-way partnership where consumers are willing to share their most personal details with trusted businesses in exchange for experiences that are unique to them, and businesses that successfully deliver experiences pave the way for a surge in brand advocacy and customer trust. Researchers asked consumers about their willingness to share their most precious data with a brand and results show that with an average company, 38% are willing to share their geographic data, while 37% said they would do so with their personally identifiable information. When it came to trusted brands, these numbers spiked, with 72% saying they would share their geographic data with a brand they trust, an increase of 89%, while 61% would be willing to share their personally identifiable information with a brand they trust, an increase of 65%.
"Good experiences help you drive acquisitions. As long as consumers feel like they're getting value, they're open to sharing personal information, including their location," Henderson says.