Grey Goose Prioritizes SEO, QR Codes and Experiences in Its Post-Pandemic Marketing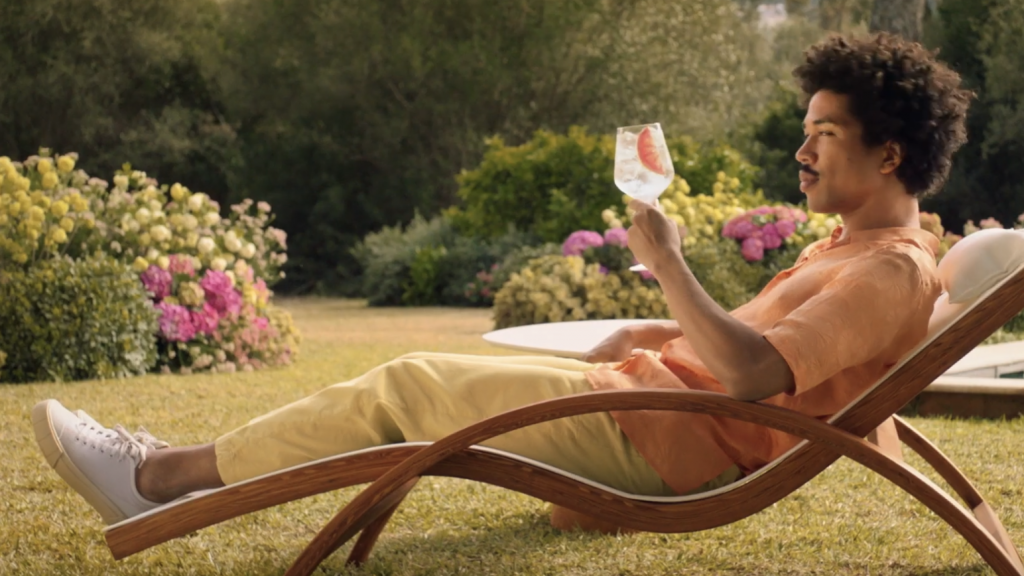 With COVID vaccinations rising and lockdowns lifting, many consumers are looking to recharge this summer, according to Martin de Dreuille, Vice President, Global Marketing for Bacardi's Grey Goose vodka brand. Grey Goose's new "Pour Yourself Something Smooth" campaign taps into that sentiment while nodding to the brand's link with nature. In fact, much of the marketing going forward for both the core product and the recently-unveiled Grey Goose Essences flavor-infused vodkas play up both.
But though the brand, like consumers, is eager to embrace a return to normalcy, Grey Goose is not abandoning the pivots that helped it through the pandemic. "The core of the brand is nature," says de Dreuille, who details the origins of the only two ingredients of the core vodka: the wheat ("the best wheat you can buy, from Picardy") and the water (from a natural limestone well in France's Cognac region). The brand is using nature as a way to emotionally connect with its audiences through experiences, he says.
Case in point: The campaign's ad and related digital assets don't spell out the quality and purity of the ingredients or the manufacturing process. Instead, they show a man who, as he sits on a chaise to enjoy a cocktail, slides out of the chair and along a curvaceous path in a picture-perfect landscape. "It's not meant to portray nature but to show how the experience of Grey Goose can make you feel smooth," de Dreuille explains.
Paying tribute to the joys of nature was also key to the spring Grey Goose Essences launch. There the campaign focused on a woman being enveloped by graceful whirlwinds and avalanches of flower petals and leaves. Beyond the ad and digital creative, Grey Goose and platinum-selling singer/songwriter SZA partnered on a live virtual concert scheduled for July 1. The show, called "In Bloom," will be a high-tech, multisensory experience where SZA will debut music from her upcoming sophomore album, aptly-titled "Sophomore." Those who register on the Grey Goose site to experience the streamed event will receive a discount code for a Grey Goose Essences cocktail kit.
In general, cocktail kits have allowed Grey Goose to compensate for an inability to produce experiential activations during the pandemic. For instance, when the 2020 U.S. Open tennis tournament banned attendees, the long-time sponsor partnered with Sourced Craft Cocktails to sell a limited-edition kit online so that fans watching at home could still enjoy the signature Honey Deuce cocktails that Grey Goose has sold every year at the event. During the holiday season, Grey Goose added a trendy update of the Christmas sweater into the mix, selling a limited-edition punch kit that included a specially-designed sweatshirt by streetwear designer Anwar Carrots.
Offering these kits exclusively online was part of Grey Goose's increased emphasis on digital during the past 18 months. "It was critical for us to really improve our digital ecosystem," de Dreuille says. That included ensuring that its partners deliver a consistent brand experience and bolstering its search optimization. Increases in Google searches for cocktail recipes along with Grey Goose's optimization efforts led to an almost 100 percent increase in the brand's SEO traffic during the past year.
Continuing with search optimization is one of the top marketing tactics de Dreuille has his eye on going forward. Improving conversion is another: "We're taking the opportunity to have a much smarter approach to our media buys and analyzing the response, whether search, social, TV…" A third is QR codes. He asserts that QR codes on the back of the Grey Goose Essences labels, for instance, enable a "depth of storytelling and information" close to the point of purchase.
That's not to say that Grey Goose is turning its back on what worked for the brand pre-pandemic. TV will continue to be important and "experiential will play a role, bigger than in the past two to three years," he says. "In the world of luxury, experiential has an important role to play emotionally."
An example of the brand's experiential activations: the Smooth Putt mini-golf events in Toronto, Montreal, Calgary and Vancouver this summer. Adults can reserve a tee time for nine holes of golf on a pop-up course and sip a Grey Goose cocktail. The activation allows attendees to savor the outdoors while also being mindful of COVID-19 restrictions and concerns. "We have to take things very seriously but also be playful," he says. "We have been working on how we want to bring people together."