Four Tips for Rewiring Customer Experience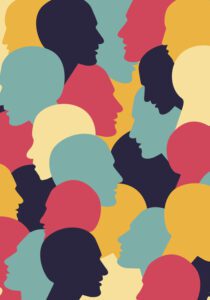 Customer experience (CX) can make or break a company. According to a Gartner survey, 81 percent of marketing leaders now believe their companies will compete on the basis of CX, though only 22 percent say their CX efforts have exceeded customer expectations.
Why the gap? It may be that brands are using the wrong starting point for CX improvement. The tendency in most enterprises is to drive improvements from within.
All that internal discipline may help with things like fewer out-of-stock items, but are these the criteria your customers really care about? To revamp CX, you must think from the outside-in. The starting point should be based on what the customer perceives.
Here are a few tips for rewiring your customer experience  program:
Feedback as first step. Outside-in thinking starts with assessing how things are perceived by customers. Keep a pad of paper at each customer touchpoint (e.g., main phone, desk, computer) and capture all questions, praise, complaints and concerns. Go over feedback with your staff and decide how you will grow as a team. You can break issues down by category, making it easier for team members to participate. Then prioritize the list by what types of things make the biggest difference.
Capture the context of outcomes. Context is everything. Whenever there is an outcome—good or bad—within customer interactions, try to understand the reason for that outcome. Capturing context can help your staff learn from mistakes as well as successes. To get at context, think about the the circumstances around the event, not just the event itself. Try to capture the soft skills used, the systems or technology navigation, as well as the process used. These are the nuances you can tweak to improve CX in the future.
---
You May Also Enjoy:
---
Create a tour of what the customer sees. Fire up the video app on your smartphone and document the CX "tour" from the lens of a customer. What does it look like to drive by your business, pull into the parking lot and walk inside to the reception area? Got a returns process in stores? Do a video grab of what it looks like to walk in to find the returns counter. To mimic the online experience, use screen captures. When you're done, play it back and review every step, to find what you can improve.
Consider all senses as part of CX. As you think through what a tour of your business or brand experience looks like, remember to think beyond the static visual sense. Some people appreciate the tactile—like the touch of a button or touchscreen on an electronics product; some are kinesthetic (drawn to movements like video on website); and others are auditory in focus. So as part of understanding CX, think about what a customer hears (music, chatter, clanking, street noise), smells (pleasant, distasteful), and what is the tactile experience of your product. Finally, there is the emotion or mood you set with your product, service, website or place of business. You need to understand customer experience across all senses.
Steve Pappas is CMO and head of U.S. operations for Panviva U.S. Group.