Do You Have What It Takes to Work at P&G?
Procter & Gamble (P&G) is not surprisingly selective when it comes to new hires for its marketing team. Think you've got what they need?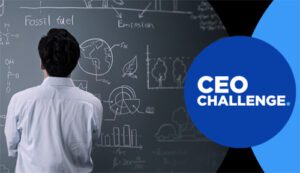 P&G's HR Asia practice leader Shirley Zhai says grooming talent to become future leaders of the company's brand management team is crucial for success. As Marketing-Interactive.com reports, new hires are offered "huge responsibilities" from day one, including ownership of managing multi-million dollar projects and agency relationships. The tactic resonates with Millennials, Zhai says, because they value the opportunity to create something meaningful in their work life.
To attract top recruits, the company launched the P&G CEO Challenge, where students are tasked with a brand case challenge to solve.
"Especially with today's generation of young talents, who are comfortable with having a fluid career, it is important to make the workplace Millennial-friendly," Zhai notes. "As an employer, it is our role to have the employee at the core of our engagement strategy—to have the elements that Millennials deem important."
Agility and an affinity for the digital landscape are also key qualities the company is looking for in candidates, as well as a skill for how to capitalize on the latest social media trends.
"This is why P&G values the importance of young talents," Zhai says. "With their digital acumen and social media mastery, they are able to help P&G break new ground and pave the way to success."
---
You May Also Enjoy:
---
Last fall, to help promote equality and reach out to women—both who could be consumers and potential new hires, P&G co-hosted the first #SheIsEqual Summit with Global Citizen and the Association of National Advertisers' #SeeHer movement. The event was part of Global Citizen Week during the 73rd Session of the UN General Assembly.
"At P&G, we aspire to build a world where everyone sees equal," said Carolyn Tastad, P&G group president, North America, and executive sponsor, Gender Equality. "We know that when we do this, communities are healthier, businesses thrive, and the world is a better place for everyone. It benefits all of us, and it will take all of us, working together, to create a more equal world.