Does a Company's Age Really Matter in Branding?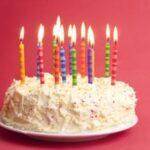 Have you ever noticed how many companies lead the description of their product by pointing out how many years they have been in business? To their credit, a company that has survived the ups and downs of economic changes, technology paradigm shifts, and world wars for 50, 75 or 100 or more years should be proud and deserves a lot of credit.
But a question remains: "Does a company's age actually drive its bottom line?" Moreover, from a branding perspective, is company longevity something that should be emphasized in every case? Let's look at three scenarios where brands should focus on their heritage, based on consumer buying decisions.
Insurance
With many insurance companies, customers are looking to enter a long-term relationship, one where someone is there to pay a claim if the need arises. In those situations, buyers benefit from the reassurance that the company they are working with has been around for the long haul.
Just look at MetLife, leading with their 140 years of service or Northwestern Mutual which has been around for over a century and a half. Both companies proudly and immediately acknowledge their heritage. And they're smart to brand this way. Looking at research I personally conducted to derive the impact of various brand attributes, segmented across industries, I found that buyers were three times more interested in the longevity and history of their insurance brands, as opposed to brands within the media or automotive industries, for example.
Consumables
Emphasizing a long and trusted history can also come in handy for "low interest" items such as trash bags or cleaning products. These are categories where buyers may spend less time considering the merits of various brands and fall back into using what Nobel laureate Daniel Kahneman refers to as "System 1" thinking- thinking that is fast, instinctive and emotional.
Emphasizing a long history can help direct buyers when they are not spending time making a more considered decision. Buyers like that they can purchase the same Tide detergent used by Grandma or the Poland Spring that is always in the fridge. These everyday consumer brands would do well to further highlight their heritage in branding, using their time-tested success to influence purchases.
"Safe" Choice
For brands that have a reputation for being the "safe" choice, including age in branding is especially important. This scenario is prevalent within the IT industry, where the wrong purchasing decision can impact a career and/or a company's business. As the old adage says, "You'll never lose your job if you go with IBM." A long history in the buyer's category tends to convey a feeling of safety to the decision maker- they know it's worked before and should work again for them.
In addition, a long past can correctly or incorrectly imply a long future to the decision maker. Buyers looking for a safe choice want to know the company will be around if there are problems. Based on my research, described above, I found that longevity matters more for information technology than almost every other industry. While startup brands may be popular in the press, historic brands that have provided supporting business technology for decades still win out with most CIOs.
While a long and successful history may be a point of pride for most organizations, outside of the above situations, leading with age is likely not the most effective brand strategy.
Rolf Wulfsberg is the global director of quantitative insights for Siegel+Gale.