My Coke Rewards Turns to Content Marketing
Coca-Cola has revamped its popular My Coke Rewards loyalty program with a focus on mobile and rewards via social instead of traditional rewards. The idea is to create a more emotional connection with customers around lifestyle activities and topics they are passionate about like gaming, cooking and fitness.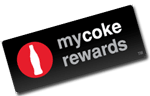 The new program launched last month to better meet the desires and expectations of its astounding 23 million members. With the fast changing role of technologies in marketing, Coke, like many brands, has to keep pace. Content now plays a key role in the loyalty program driven by community and social interactions, more so than the traditional transactional model. There's a renewed focus on content marketing across many brands as marketers work to create engaging, entertaining and educational content that uses storytelling as a vehicle to add value to consumer interactions with brands. This article from Mobile Marketer explains.
The new My Coke Rewards program is a way for Coke to move its loyalty program into the modern era. The interface will be compatible across all mobile devices and members will be rewarded for sharing the content.
Last year, was a year of change for content marketing. The majority of marketers were still trying to define and implement content. But by now, most marketers, like Coca-Cola, understand the crux and critical importance of content marketing and many are now asking, "How do I actually do it?" Another article, "Content Marketing Highlights of 2014," answers that question outlining some of the year's most game-changing advancements that are helping marketers improve their content strategies and connect with audiences organically, like Dynamic Duo, the publishing platform from LinkedIn and data analytics helping brands get a clearer picture of customer habits and spending patterns by breaking down that information to better steer content marketing strategies.
We can all take a few lessons from the My Coke Rewards new strategy to update our own loyalty programs.
Related articles:
Three Game-Changing Content Marketing Highlights of 2014
Nike Uses Content Marketing Videos for Internal Communications
Building Traffic With Content Marketing