B2B Event Pivots: How Facebook and IBM Converted Global Conferences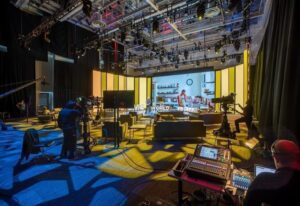 When the effects of the coronavirus on the live events industry began to take shape, brands that relied on large, global gatherings for B2B leads, nurturing and sales were faced with the decision to postpone or pivot their events to all-virtual ones. Event Marketer examines how two mega brands, IBM and Facebook, transformed major global events to virtual summits using different approaches.
Facebook converted its annual internal event to a virtual "Un-Summit" by leveraging an employee communication platform it calls Workplace. Some sessions were recorded, others were hosted live, and the brand incorporated entertainment into the series. Facebook opted to roll out the content using a phased timeline with programming episode blocks so that employees could digest the content and share feedback. Instagram and Messenger were leveraged to add interactivity between attendees.
In contrast, IBM decided that for its annual global Think conference it would build a proprietary platform, an evolution of its IBM Watson Medium product, to showcase both the event's content and the new virtual product. Digital programming was divided into buckets: COVID-related content, technical content and certification programs, and access to executives. Each category was chosen by the IBM team after assessing what draws the event's 30,000 attendees year after year. For a deeper look at Facebook and IBM's B2B pivots, read more in Event Marketer.
---
Other articles you might enjoy:
---