Articles by Jean-Guy Faubert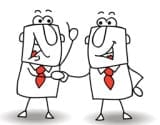 When it comes to influencer marketing, the pay off can be big, but so can the risks.

Chief Marketer Videos
"Trapped in Advertising" sounds like a hashtag you might use after a bad day at work, but for Pringles and Adult Swim, it was a year-long, pop culture-forward campaign aimed at ad-averse 18- to 35-year-old "Rick and Morty" fans. The goal was to sustain engagement and become part of the cultural conversation in order to…
CHIEF MARKETER 200 Winners Announced
SIGN UP FOR UPDATES!
Fill out the fields below to receive the latest news and special announcements from Chief Marketer.