Articles by Allbriton Robbins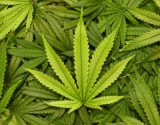 The cannabis industry is censored by most major advertising channels. Getting back to the basics can build those audiences.

Chief Marketer Videos
"Trapped in Advertising" sounds like a hashtag you might use after a bad day at work, but for Pringles and Adult Swim, it was a year-long, pop culture-forward campaign aimed at ad-averse 18- to 35-year-old "Rick and Morty" fans. The goal was to sustain engagement and become part of the cultural conversation in order to…
SIGN UP FOR UPDATES!
Fill out the fields below to receive the latest news and special announcements from Chief Marketer.