2012 PRO Award Finalist: Hilton Hotels & Resorts
Hilton wanted to capitalize on the increase in the number of Chinese residents traveling to America and launched Hilton Huanying ("Welcome to Hilton" in Chinese), a program providing an authentic welcome for Chinese guests, including a front desk team member fluent in Chinese and tea kettles in the rooms, as well as Chinese teas, slippers, a dedicated TV channel with Chinese programming, a welcome letter in Chinese and a Chinese breakfast experience.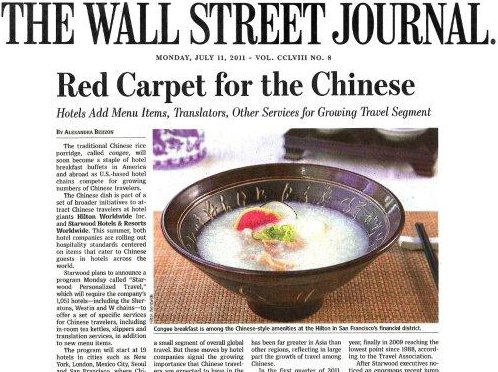 The program ran from August 2011 to January 2012, peak travel booking periods. A launch event was held at Hilton San Francisco Union Square with a simultaneous event launched in Beijing, Shanghai and Guangzhou. For the press, Hilton created fact sheets and microsites that provided personalized tours and introduced hiltonglobalmediacenter.com.cn, a Chinese-media version of Hilton Global Media Center. The San Francisco event prompted 345 press release hits and 183 photo downloads.
Hilton commissioned the School of Oriental and African Studies (SOAS) at the University of London to examine Chinese outbound tourism and its impact on Europe. That report fueled a media-focused tea at the London Hilton on Park Lane. Nearly 40 industry VIPs, government officials and media attended, resulting in nearly 4.5 million media impressions.
The Chinese New Year was celebrated, including a special celebration in Washington D.C. featuring remarks by Global Head Dave Horton and Chinese entertainment, including the unveiling of an authentic Chinese dragon, which traveled to various Hilton Huanying properties and events.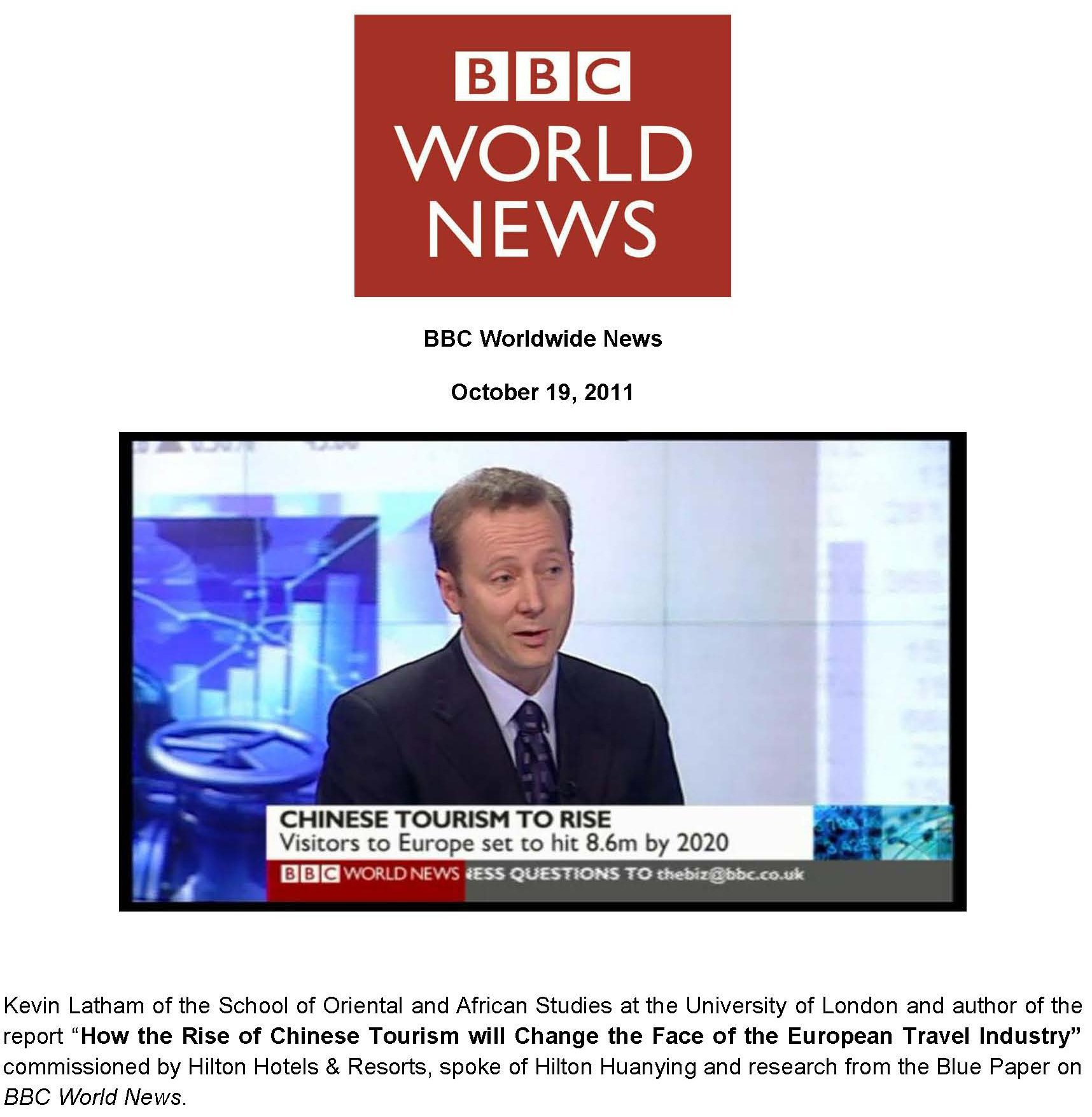 Since the promotion's launch, hotel-operator participants have experienced an average double-digit increase in bookings from mainland China. The program also has created a halo effect for all properties within the Hilton portfolio, as overall booked room nights by outbound international Chinese travelers increased 122% during Q1 2012. Positive momentum also prompted participation from additional properties. Since August, the number of participants has increased 30% across 18 countries.
The Hilton Huanying global launch in San Francisco attracted placements in high-profile business publications, local broadcast outlets, a syndicated Voice of America TV package and leading news publications, with circulation totaling more than 261.2 million. Hilton executives appeared in interviews on major U.S. news programs, while coverage in China included approximately 92 outlets.
More than 250 copies of the research paper were downloaded from the Hilton Global Media Center in English and Chinese. China-based reporter enrollment in the press release distribution channel has increased by 45%, and China consistently ranks as one of the top three source countries for visits to the Hilton Global Media Center. To date, coverage of Hilton Huanying exceeds 648.8 million media impressions with more than 400 placements.