Why Unified Communications Are Crucial for Unified Commerce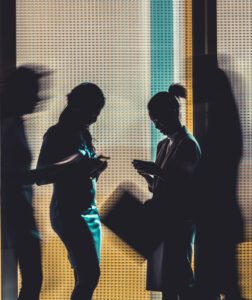 Unified commerce goes a step further than omnichannel, integrating everything from payment systems, logistics and inventory management, to point of sale, CRM and everything in between.
For retailers, unified commerce is the next evolution. Retailers have seen their worlds evolve from multichannel, where customer experiences happen via parallel but essentially disconnected channels, to "omnichannel," where there is an effort to integrate at least some of those channels to give customers a more contextualized experience. An integrated, omnichannel experience is one where businesses attempt to meet the customer where they are —social, mobile, online, in-app or in-person—to provide a consistent, on-brand experience.
Gartner research defines unified commerce as: "The practice of providing flexibility, continuity and consistency across digital and physical channels to deliver a superior customer experience. This consistency includes multiple phases of the customer's buying journey, including when a customer is searching, browsing for, transacting, acquiring and consuming a product or service."
For any retailer still struggling with siloed systems and data, achieving unified commerce can feel like a tall order. And to be honest, it is. But breaking the process into manageable pieces can help set you up for a smoother transition down the road, when you're ready to implement full-on unified commerce.
Since unified commerce can't happen without unified customer communications, this is the best place to start. An essential first step is getting your transactional email house in order, incorporating data from a variety of sources to hyper-personalize all customer communications, from marketing messages to transactional emails to loyalty programs.
Break out of silos: Despite the wealth of data marketers often have at their disposal, that data still often remains in silos. Online purchase history isn't connected to loyalty data which, in turn, isn't connected to email, social, or in-person interactions. But when customer data from all sources is integrated, it can be put to work, used to personalize experiences across the entire customer journey. For instance, location data can be leveraged within marketing email upon open, to display "stores near you." With integrated data, you can also surface loyalty offers and rewards across all touchpoints. 
Be consistent: A unified communications strategy will incorporate promotional, transactional and loyalty program messaging. This strategy will not only ensure consistency and relevance but will also prevent repetition and redundancy. While it's important to engage customers with personalized emails, you should also avoid annoying them by repeating an offer they've already received. Promoting your loyalty program to someone who is already a member will only alienate your best customers. 
---
You May Also Enjoy:
---
Take advantage of opportunities: An email receipt, whether for an in-store or online purchase, is a transactional email, making it a personalized, one-to-one communication by its very nature. And as is true for all transactional emails, that makes it the perfect place for personalized promotional messaging. Here, cross- and up-sell offers can be promoted based on purchase or browsing history, or social behavior. Apply the same strategy to all your transactional emails but be sure to take the type of message into account — adding a discount code to a password reset email, for instance, probably isn't a great idea.
Don't forget the obvious: And of course, don't forget your marketing emails. A whopping 91% of consumers are more likely to shop with brands who recognize and remember them well enough to provide relevant offers and recommendations. Once you have all that data available to you, meeting those expectations in your promotional campaigns becomes a much less daunting task.
Achieving unified commerce is difficult, requiring significant investment in terms of time, money and resources. Centralizing your customer data will put your brand in a position when the time to implement unified commerce arrives (that's coming sooner than you might think). You'll have improved insight into the entire customer journey, allowing you to personalize experiences on a scale that will engage your customers, inspire their loyalty and significantly impact your bottom line.
Matt Harris is co-founder and CEO of Dyspatch.