Disney's Lessons for Leveraging Data to Build Relationships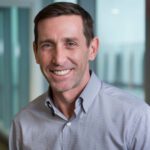 Marketers that want to build long-lasting relationships in the digital world can take a page from the House of Mouse.
"We're at a time of massive disruption, and at the center of it all are the relationships marketers need to build with customers," says Kevin Cochrane, CMO of SAP. "We live in a time of disconnection—we're trained to swipe, and this makes it harder to build relationships."
Consider Walt Disney World, he says. In the mid-1990s, as Universal Orlando opened, Disney was no longer the only major Florida Orlando resort. It knew to stay on top, it needed to truly understand who its customers were in the moment, and turn them into brand advocates.
WDW spent a year and a half bridging data silos from every part of its parks, to determine customer lifetime value, and create profiles of what its guests liked to do best when then visited—crucial knowledge as the company expanded into new ventures such as cruise lines and Animal Kingdom.
"They were investing a lot and they wanted to know who their customers were and maximize their journey, so they'd come back again and again," says Cochrane, speaking at INBOUND in Boston this week. "They wanted to create an experience where families could related to one another and become emotionally bonded to Walt Disney World."
---
You May Also Enjoy:
---
While data collection is vital, what Walt Disney World knew—and what it grew its reputation on—was that excellent customer service is the cornerstone of relationships that last a lifetime.
Scientist (and Baroness of Otmoor) Susan Greenfield wrote that when a baby is born, all it knows is stimulus and response, Cochrane notes. Babies slowly learn that if they do something, something will happen in return—and every time this happens, a new neural connection is made in a baby's brain. Disney did just this, by imprinting magical experiences on parents and young.
Psychologist Robin Dunbar theorized that the human brain has a maximum number of relationships it feels comfortable with, about 150. Today, says Cochrane, many people are overwhelmed, thanks to the onslaught of information and connections they are bombarded with online.
To breakthrough and connect, marketers need to connect "in moment," he says. "These are moments in time where customers are open to having their preferences influenced and are ready to make decisions."
For this to work, marketing requires contextual insights, and the ability to leverage real-time context to deliver the best customer experiences. "Our job is to start identifying the clusters of data across silos and make sure data is connected. We need to understand our customer success metrics and redefine what success looks like."