B2B Brands Need to Produce More Content: Vaynerchuk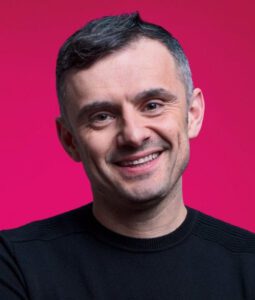 Marketers need to start producing a lot more content, and LinkedIn is the place they need to be distributing it.
That was the message VaynerMedia CEO and self-described "serial entrepreneur" Gary Vaynerchuk shared yesterday at the ANA's Masters of B2B conference in Chicago.
Success in the future will hinge on quality of product and marketers' ability to communicate those benefits. Vaynerchuk believes that brands should take a collective step back to see where the "white space" is, and play offense, rather than go into defensive mode focusing on the things they can't accomplish.
Many marketers are too obsessed with potential reach, rather than actual reach. LinkedIn is the platform to focus on because, as a content distributor, today LinkedIn is similar to Facebook circa 2010-2013: Interest in content there is significant, and there is a lot of content, but not enough.
"There is no platform in the world that I'm bullish on more than LinkedIn for both B2B and B2C companies to produce content on," he says, adding that energy and resources should be spent producing content at scale—five to 15 posts per day—to produce organic reach.
"We need a commitment to sheer volume of content," say Vaynerchuk. "This industry is lazy with it comes to quantity. Every company in this room needs to figure out how to produce an ungodly amount of content in a cost-effective way."
Of course, there has to be value in the content; you can't have quantity without quality. Quality content in B2B reaches the right person to help them with their business results. It is possible, he says, to create contextual creative at scale and then amplify it to get qualitative and quantitative feedback. Over the next 35 months, there is a lot of "whitespace" on LinkedIn, he says. Brands need to produce those five to 15 pieces of quality content daily, and then read the feedback, to make bigger pieces of content that reach your audience. Using this knowledge gives better insight than "just having people in an ivory tower guessing" what prospects want, he says.
---
You May Also Enjoy:
---
Content that produces results is relevant to specific audiences. Whether you are looking to connect with the CIO, the CTO or some other executive or decision maker, it's "like shooting fish in a barrel," he says. "Relevancy is the problem, not potential reach. We need to get to a place where [we're] making content targeted to everyone."
Part of that relevancy is making sure that your audience can see themselves and their needs in the creative. He recommends creating several different variations of the same story, tailoring each to different segments.  "We'll have incredible inclusion once we create the volume of content."
And of course, make sure that content has some flavor to it. "Big companies sell vanilla. Everyone is pumping through vanilla in a world where the only thing that breaks through is Cherry Garcia."