Axios-Harris Poll: Companies Helping Customers During Pandemic Have Gained Consumer Trust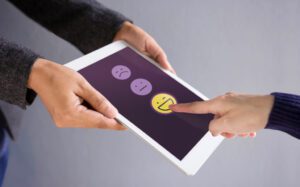 Businesses that have turned their marketing efforts toward cause-related initiatives during the era of COVID-19 have benefited from a consumer trust perspective, according to a recent Axios-Harris poll. Beyond communicating messages of empathy and togetherness during difficult times, companies that have delivered services and fulfilled needs for consumers are improving their brands' reputations.
Categories such as grocery stores, pharmacies and reliable delivery services like Amazon have maintained positive reputations, according to an analysis by PRNEWS. Grocery stores, despite being perceived as high-risk environments, make up four of the top 10 most-trusted corporations on the list of 100, thanks to being early adopters of no-contact pickups, delivery services and increased sanitation measures.
Pharmacies are another category that gained consumer trust year over year. Very early on in the pandemic brands such as CVS waived delivery fees for prescriptions and remained open for consumers—with safety protocols in place—during the most trying times.
When it came to customer service, Amazon remained highly ranked in this year's poll (third compared to second in 2019) despite labor controversies. Meanwhile, UPS and FedEx were further down in the rankings, at 10 and 20.
For more details on the Axios consumer trust rankings, read more in PRNEWS.