A global pandemic has turned consumers' attention toward the value of a robust, healthy immune system. And as a result, ingesting foods that support that health—like probiotics—has become increasingly important for many.
"Because of the pandemic, almost 30 percent of consumers are consuming more functional foods and beverages—and the probiotics category has benefited a lot from that tailwind," says Kallie Goodwin, Vice President of Family & Wellness Brands at Danone NA. So when it came time to launch its new probiotic-packed product, Activia+, the brand leaned into immunity as a hook. We spoke with Goodwin about marketing its latest product launch, and how it partnered with retailer shopper marketing programs, tapped influencers to court a younger demographic and leveraged scientific research to support its health claims.
At its annual advertiser summit this week, Pinterest announced plans to roll out new ecommerce tools for brands with the end goal of transforming the platform into a personalized shopping destination. Here's what marketers need to know about the new features, which include a tool that identifies trends, access to Pinterest's first-party data, monetization of its Idea Pins, and more.
The Weather Company has access to a trove of first-party data, which gives it a distinct targeting advantage in a post-cookie world. But it's also investing in AI technology—through IBM Watson Advertising—to create quality content; focusing on a subscription model; and deprioritizing revenue gained from short-term advertising within its apps in order to create a richer experience for consumers. We review the strategy behind the brand's recent decision to reduce its in-app ad footprint by 42 percent, plus how the company is using AI to improve its subscription offering.
Lastly, over in the experiential marketing world, we look at how the yearly exhibition for the commercial construction industry pulled off its most sustainable event yet through tapping into renewable energy sources, limiting paper waste, embracing minimalist design, and more.
Until next week,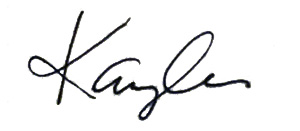 Kaylee Hultgren
Group Content Manager
Chief Marketer
If you would like to sponsor this e-newsletter please contact Dara Brooks at dbrooks@accessintel.com or call (203) 899-8494.