BlackBerry loyalists were dealt a blow earlier this year when the company ended support of its iconic smartphones. Once hailed as the preferred devices for business executives, heads of state and other fans of handheld physical keyboards, the beloved "crackberry" is now a relic of the past.
But in actuality, the company has not manufactured the phones for several years now. And marketing the services that it provides today is quite a different exercise. Effectively pivoting from a hardware focus to a software one, the company now specializes in providing cybersecurity software and embedded operating systems within vehicles, with an eye on securing automobiles within smart cities of the future. We spoke with BlackBerry CMO Mark Wilson about the company's pivot, the significance of competitor analysis in today's business market, the role that brand equity plays in product differentiation and how compelling content marketing can help B2B businesses cut through the clutter.
Meanwhile, marketing in the metaverse is heating up, and some early adopters are reaping the benefits. We look at the latest virtual worlds that brands are developing to engage consumers, from Timberland's TimbsTrails experience to BMW's Joytopia platform to SK-II's virtual cineplex.
Programmatic advertising, which experienced a boon during the pandemic as consumers increasingly engage with connected digital content, is poised to evolve this year as the tactic matures. We review the effects of its accelerated growth, from a greater demand for CTV attribution to diversification of DTC marketing budgets to increased investment in AI.
Lastly, we review six brands' Valentine's Day activations, from Denny's Las Vegas weddings to Godiva's giant box installation to Tiffany & Co.'s Empire State Building experience.
Until next week,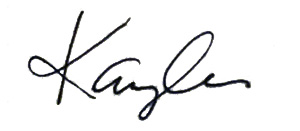 Kaylee Hultgren
Group Content Manager
Chief Marketer
If you would like to sponsor this e-newsletter please contact Dara Brooks at dbrooks@accessintel.com or call (203) 899-8494.