For New York City-based consumers familiar with the FreshDirect brand, its orange and green delivery trucks may come to mind first. But the 20-year-old company wants to be known as a high-quality food and grocery retailer first—and a delivery service second. "We're intimately knowledgeable about fresh food, curated experiences and culinary experiences," CMO John MacDonald told Chief Marketer. "We just happen to think that the best way for that food to get to you is for us to deliver it."
So to help tell that story, and to overcome the perception that "all food delivery is equal," the company created a video series, dubbed "Sourced," that highlights the stories, passions and motivations of the farmers and producers with whom FreshDirect partners. We spoke with MacDonald about marketing the video campaign, brand awareness goals, the unique challenges of direct-to-consumer marketing and the company's omnichannel approach.
Speaking of DTC brands, according to a study from ecommerce analytics tool provider Triple Whale, ad spend on TikTok in Q2 was up 53 percent from the previous quarter. Meanwhile, Facebook and Instagram's ad spend slowed in comparison. We explore TikTok's recent success with younger, engaged audiences, plus additional statistics surrounding DTC purchasing behavior.
Social media influencers are frequently tapped by fashion and beauty brands to promote their products. But finance companies can experiment with influencer marketing, too. Take Kasasa, a fintech company that partners with local banks and credit unions. It capitalized on the "shop local" trend with a video campaign urging consumers to switch to or open new accounts at community-based banks. We look at how one brand is applying the "going local" concept to finance institutions—and the challenges that entails.
Lastly, we'd like to spotlight sister pub Event Marketer's just-released IT List, the top 100 event agencies curated annually by the editors of EM across 20 core competencies—from B2B conferences to festivals to influencer programs to virtual events.
Until next week,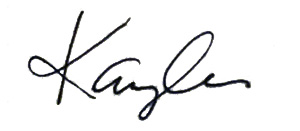 Kaylee Hultgren
Group Content Manager
Chief Marketer
If you would like to sponsor this e-newsletter please contact Dara Brooks at [email protected] or call (203) 899-8494.