The war in Ukraine has mobilized the business world to take action against Russian state-owned media outlets, TV networks, companies and even athletes by showing support for Ukraine through instituting a form of sanctions of their own. And the list keeps growing. On Friday, Cannes Lions targeted marketing and advertising executives directly, announcing that it will not accept submissions to its awards programs from Russian organizations and, in an admittedly "small gesture," will grant Ukraine creatives free admission to this year's festival.
At the same time, big tech platforms are enacting new policies to combat the spread of misinformation. Google and Meta have banned Russian state-media from selling ads on its platforms and Twitter temporarily suspended all advertising in Ukraine and Russia. Brand safety and reputation concerns also come into play as advertisers attempt to toe the line between acting responsibly and meeting business objectives.
When it comes to content moderation, big tech companies have enormous power. And although policies to moderate the flow of information are in place, it's unclear whether the business community is satisfied with piecemeal, reactive responses to major news events. We review how industry experts are evaluating the conflict through the lens of digital advertising and brand reputation concerns.
On the heels of IBM's spinoff of its managed infrastructure services business, Kyndryl, the 110-year-old tech company has launched its first brand campaign in more than a decade to highlight a new focus on hybrid cloud and AI. We spoke with Joe Rivas, Vice President of Marketing at IBM, about the motivation behind the multi-phased campaign, the brand's new direction and how it's harnessing creative technologists to help convey that message.
The phrase "data clean room" has achieved buzzword status within the digital marketing industry community of late, particularly in the face of privacy-focused initiatives from Google, Apple and others. But what does leveraging a data clean room actually entail? We look at what the solution accomplishes, specific use cases, types of data clean rooms and how companies can get started with implementation.
As in-person experiences continue their revival, marketers charged with engaging consumers and customers through events are developing a new skillset: the ability to pivot a virtual event into a real-world physical experience. Read how B2B marketers from Honeywell, Illumina, Hyland and MuleSoft are tackling the "reverse pivot," a strategy that requires developing two separate events; mastering the right timing; nurturing qualified leads; preparing a bigger budget; and much more.
Until next week,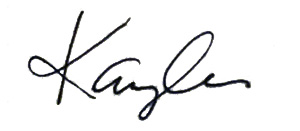 Kaylee Hultgren
Group Content Manager
Chief Marketer
If you would like to sponsor this e-newsletter please contact Dara Brooks at dbrooks@accessintel.com or call (203) 899-8494.