At a time when scores of consumers are reevaluating their occupations and considering employment options that are more rewarding and meaningful to them, owning a platform that helps entrepreneurs start and run new businesses is not a bad place to be. One such platform, ZenBusiness, has reaped the benefits, reporting a 400 percent growth in customers since March 2020. According to brand surveys, 49 percent of its customers say the pandemic gave them the inspiration to start their own business.
But marketing the service poses a unique set of challenges. We spoke with ZenBusiness co-founder and CMO Ryan Pitylak this week about the company's marketing journey; why emotionally-resonant creative is so critical to the brand-building process; the significance of unit economics and lifetime value metrics; and how the brand is approaching identity-based measurement.
Meanwhile, in the programmatic advertising space, complexity and challenges abound as the need for data transparency increases. We outline six trends in programmatic—from connected TV platforms to attribution challenges to advancements in digital out-of-home advertising—that will shape the year ahead.
While many companies chose to cancel their planned physical experiences at CES earlier this month, one brand stayed the course thanks to a hybrid event strategy that was already in place. We explore how Intel engaged its target audiences with a digital-first live experience across two footprints, virtual meetings, immersive 4K content and more.
Lastly, we look at how AT&T plans to engage consumers with experiences this year through embracing flexibility, reevaluating measurement tactics, adopting new event technologies and personalizing the customer journey.
Until next week,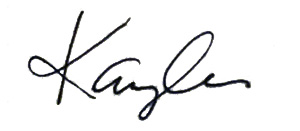 Kaylee Hultgren
Group Content Manager
Chief Marketer
If you would like to sponsor this e-newsletter please contact Dara Brooks at dbrooks@accessintel.com or call (203) 899-8494.