Calling all promo experts: The window to enter the world's largest and most prestigious program recognizing excellence in promotional marketing—the Chief Marketer PRO Awards—is closing fast.
It's time to gain some well-deserved recognition, friends, so we ask: Why not turn the challenges of the past few years into hardware for your trophy shelf? Why not get rewarded for your killer comeback strategies of 2021? Why not get your hard-earned wins in front of the most impressive group of brand-side judges we've ever recruited?
Regarding that expertise… We asked our panel of judges this week to share their top promotional strategies, which brands they think are killing it in the marketplace, where they find inspiration, and more. Check out their insights here—and get those entries in before our late deadline this Tuesday.
Speaking of promotions, some may not be aware of Tide's laundromat franchise, which has been around for more than a decade. From a marketing perspective, the customer feedback, new product testing and valuable data access—particularly within eight laundromats that are owned by the brand rather than franchised—give the CPG company a data edge over its competitors. Read how Tide is getting creative with marketing tactics within a category many consider to be unsexy.
Lastly, when it comes to engaging consumers through holiday emails, research shows that they respond to subject lines, CTAs, content and discounts differently during the busiest season of the year. But there's some common ground among those that are successful. We look at what marketers should focus on, including writing catchy, brief subject lines and emphasizing savings, to craft the perfect holiday marketing message.
Until next week,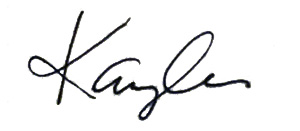 Kaylee Hultgren
Group Content Manager
Chief Marketer
If you would like to sponsor this e-newsletter please contact Dara Brooks at dbrooks@accessintel.com or call (203) 899-8494.