MetLife's annual Employee Benefit Trends Study, now in its 21st year, is a thought leadership piece initially designed to demonstrate the brand's expertise in the benefits product space through providing observations, trends and key research. But in the last couple of years, the conversation has shifted more toward the future of work and how benefits contribute to the employee value proposition over time.
This new perspective requires a broader approach to marketing the report's insights, according to MetLife Global CMO Michael Roberts. "Our view of EBTS as a thought leadership piece has evolved as the world of work has evolved," he said. "Now we think about it in a much more holistic way than we did in the beginning."
That expansion of scope is a function of an evolving buyer journey and shifts in audience targeting, Roberts explained. "While a lot of thought leadership of a decade or two ago was focused on a very narrow audience or a buyer persona, the complexities of purchasing in the B2B space have increased. It's no longer individuals buying, as people looked at thought leadership years ago, but it's buying groups—and the influences are coming from many different places in the organization."
We spoke with Roberts about the marketing strategy behind the report and its insights; the evolution of the buyer journey; how previous roles at TIAA and Vanguard have informed his perspective at MetLife; and the marketing trends he thinks B2B2C companies should be watching.
Speaking of thought leadership… IBM Think, the brand's flagship conference, recently changed its format to reflect attendees' desire for more personalized, curated experiences. Here's how IBM brought that strategic shift to life through new formats, immersive activations and concise, powerful content.
Lastly, though keeping up with Apple's latest tech updates can feel like an endless exercise, it's not all bad news for mobile marketers. Check out these marketing-friendly features that can actually boost brand engagement rather than hinder it.
Until next week,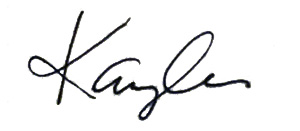 Kaylee Hultgren
Editor
Chief Marketer
If you would like to sponsor this e-newsletter please contact Dara Brooks at [email protected] or call (203) 899-8494.