When 22 percent of consumers would rather spend a night in jail than deal with customer service, according to a recent Twilio report, you know there's a problem.
Slight hyperbole? Most likely. But it's a fair point. Frustration with customer service is a real thing, and it can make or break a business—particularly when customer feedback is as seamless and ubiquitous as it is today.
According to the same study, 62 percent of people surveyed said they would stop buying from a company after having a bad customer support experience. And 80 percent of respondents were more likely to be loyal to a brand if their experience was positive. We review some of the pain points outlined in the report, plus potential solutions marketers can implement to improve the customer service experience.
In the automotive world, General Motors is making progress with its first-party data strategy. By switching from a demo-based targeting approach to an audience-based one, it's now able to construct media plans that are more efficient and produce better results. Read how the company is evolving its targeting strategies, diversifying messaging and refocusing campaign attribution.
Lastly, we shared a preview of San Diego Comic-Con's most impressive brand activations back in July—and now the full-fledged field report has arrived. Check out how AMC, Apple TV+, HBO, Netflix and many others showed up for superfans during the first IRL Comic-Con in three years.
Until next week,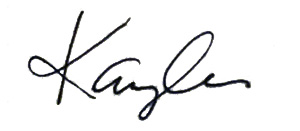 Kaylee Hultgren
Group Content Manager
Chief Marketer
If you would like to sponsor this e-newsletter please contact Dara Brooks at dbrooks@accessintel.com or call (203) 899-8494.