It may not come as a surprise that more than 23 million households got a new pet during the pandemic. We've all seen them: those first-time pet owners who seemed to be getting walked by their dogs rather than the other way around. What may be surprising, though, is that the vast majority were Gen Z and millennial owners. So, when it came to marketing Banfield Pet Hospital, the largest privately-owned veterinary practice in the U.S., the brand sought to reach the group on the social platforms they know and love.
Enter: the Banfield After Party, a digital, short-form video series made by and for pet lovers featuring guest influencers, artists and, of course, a collection of pets with extensive social media followings. The brand has seen a 400 percent increase in social followers thanks to the series and garnered 15 million impressions across Facebook and Instagram. "It was really a bonanza for pets. We were all stuck in our house, and the fellowship and love that pets provide was really needed," says the company's CMO, Lisa Stockmon. "It was a great time to tap into that energy in an entertaining way." We spoke with her about marketing the hospital during the pandemic, growing its Gen Z base, generating brand awareness and leaning into the company's relatability.
Meanwhile, in the direct-to-consumer marketing space, companies are diversifying spend beyond social media in order to enhance performance. Read how identity- and incrementality-based measurement, holistic campaign management and driving performance at scale are moving the needle for brands.
Lastly, in this third year of the pandemic, virtual events remain a valuable resource for marketers to engage with customers and prospects, introduce new products, gather critical feedback and more, all while accommodating for attendees' varying comfort levels. We look at 12 different programs that successfully conquered Zoom fatigue with gamification tactics, attendee curation, extended reality and more.
Until next week,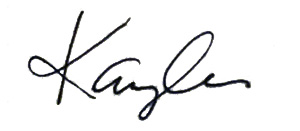 Kaylee Hultgren
Group Content Manager
Chief Marketer
If you would like to sponsor this e-newsletter please contact Dara Brooks at dbrooks@accessintel.com or call (203) 899-8494.