Pepsi's Dig In platform, created in 2020 to drive access, awareness and business growth for Black-owned restaurants, launched the second iteration of its Restaurant Royalty program this week, which recognizes the country's best Black-owned restaurants through a nationwide contest. The company is appealing to foodies on a massive scale this year by partnering with TikTok food reviewer Keith Lee, offering prize incentives and travel experiences for diners nominating their favorite restaurants, and providing an upskill training program for the businesses determined to be "Restaurant Royals."
"We're spending a little bit more of our effort and investment on the awareness bucket now," said Scott Finlow, CMO of PepsiCo Global Foodservice. "The step up this year is we've signed Keith Lee as a partner to help achieve the goals we have—to create more awareness and drive more traffic to these local Black-owned restaurants." Here's a look at how the program has evolved and its strategic marketing priorities moving forward.
Meanwhile, new AI-enabled products for brands continue to enter the marketplace. On Wednesday, Salesforce unveiled a series of new features that incorporate generative AI technology into its marketing and commerce clouds. Here's how marketers can leverage the tools to improve campaign creation, segmentation, measurement and personalization.
In ecommerce marketing, developing a sound methodology for achieving campaign objectives should start with a thorough unpacking of what drives success—and then work backwards. Check out these seven steps to creating realistic campaign objectives, which considers revenue growth goals before defining vanity metrics.
Lastly, we look at how Corona employed a test-and-learn metaverse strategy for its virtual golf clubhouse activation ahead of the U.S. Open Golf Championship, using clickable touchpoints like promo codes, branded games, an impressive 3D golf course environment, and more.
Until next week,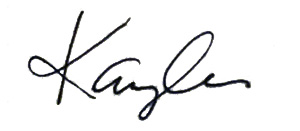 Kaylee Hultgren
Editor
Chief Marketer
If you would like to sponsor this e-newsletter please contact Dara Brooks at [email protected] or call (203) 899-8494.