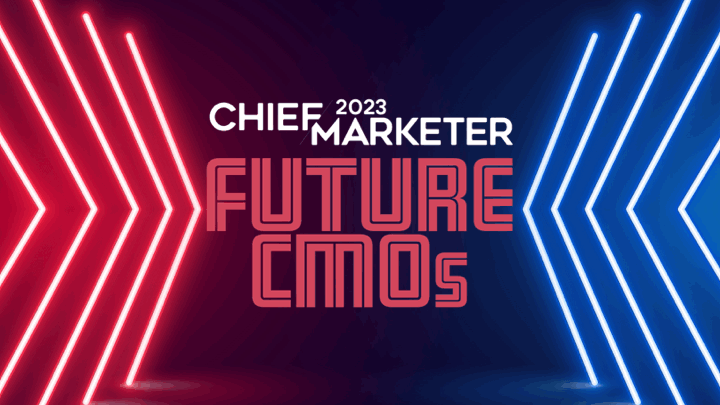 What does it take to be a modern CMO? In our conversations with chief marketers over the past year, we've gathered the following:
*A relentless commitment to the customer.
*The ability to drive business results and measure the impact of creative programs.
*A sophisticated understanding of data and its application to the marketing function.
*An agile approach, to accommodate for fluctuating market conditions and cultural shifts.
*A sense of fearlessness and the willingness to make bold creative moves—and learn from the failures that might ensue.
But wait, there's more. They must also size-up the latest marketing technologies; monitor and improve the customer experience; establish and connect marketing initiatives to brand purpose; and embrace diversity and inclusion policies that don't simply pay lip service. And the list goes on.
No big deal, right? Not quite. But despite the growing list of priorities and responsibilities that marketing chiefs are tasked with today, they tend to concur on one thing: It's a thrilling time to be a marketer today. And we know that the following 10 executives are up to the task.
Indeed, we've spotted the above-mentioned attributes in the careers and accomplishments of these aspiring CMOs. So let's give them some props for it.
Please join us in celebrating the promising future of these marketers, who, in our view, are destined for the C-suite.
—Kaylee Hultgren, Editor, Chief Marketer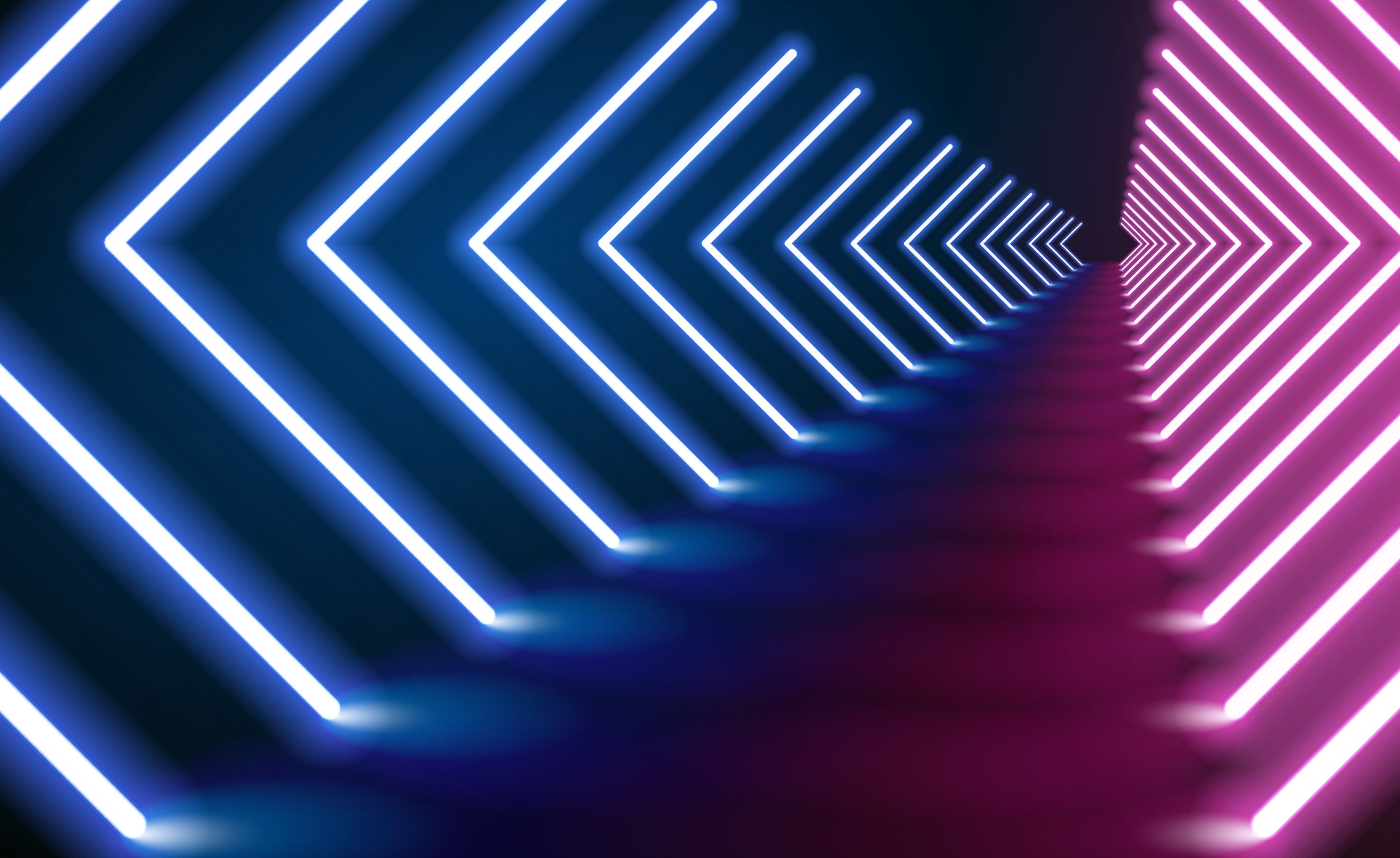 RENEE EDWARDS
DIRECTOR, GLOBAL SOCIAL MARKETING
IBM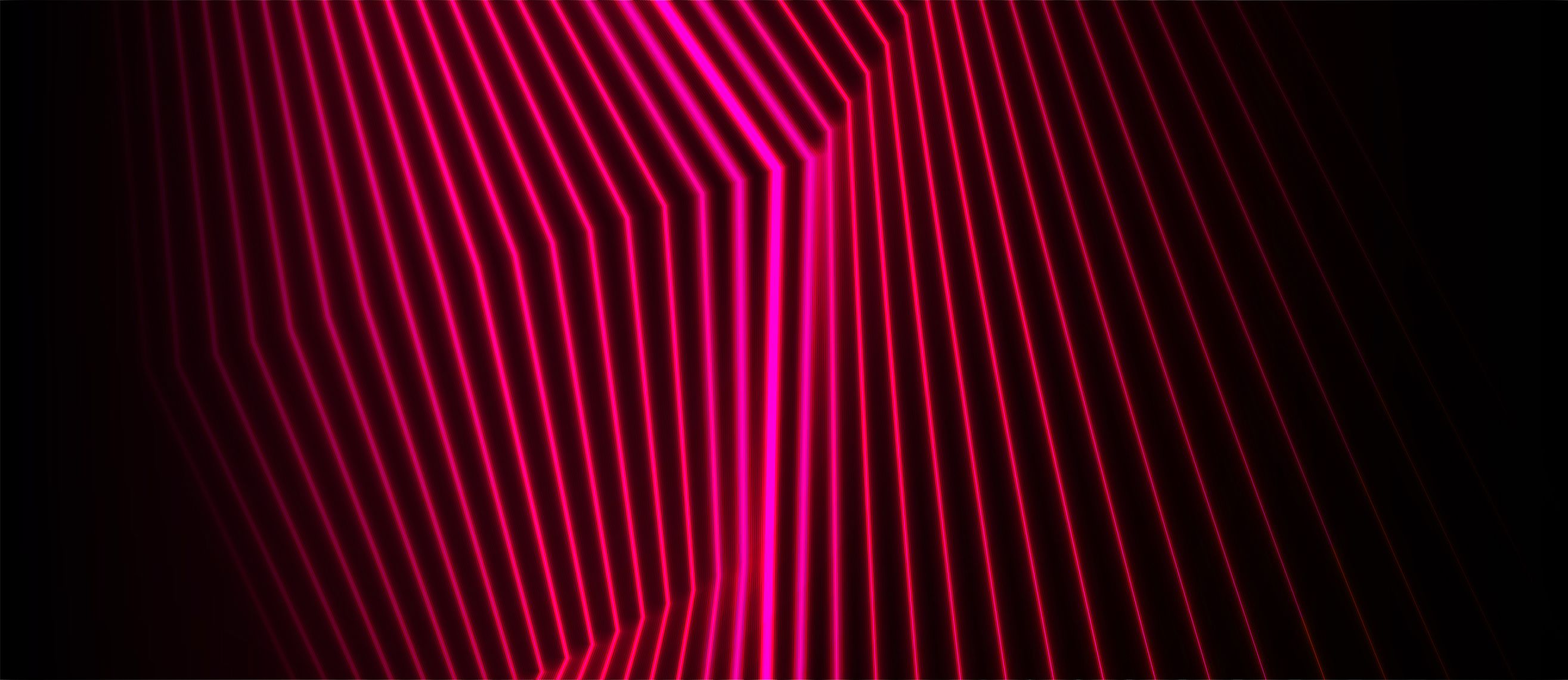 WHY WE'RE IMPRESSED:
As part of IBM's executive leadership team, Edwards collaborates with some of the smartest minds in tech to drive the business forward through brand storytelling on social and digital platforms. She's been an integral driver of relaunching an iconic, 110-year-old brand into a social-first world to a new generation of tech enthusiasts, effectively making the brand more human and relatable.
Among her most gratifying accomplishments is launching "Let's Create with IBM," an integrated global platform and campaign and the company's most significant brand initiative in more than a decade. She strove to lead with empathy during the pandemic, while navigating a health, socioeconomic and racial crisis simultaneously. "Candidly, the work was secondary. The people around me, my team, were first. They will always come first," she says.
Edward's is also known for her determination to build diverse and inclusive teams—"Creating space and opportunity for who and what is different will be a lifelong mission," she says— and takes great pride in bringing to life Emb(race), a content series that centered around the Black experience. "Black IBMers courageously shared their personal stories about workplace racism, bias and prejudice through compelling storytelling on our social media platforms. This is an example of giving voice in unexpected places."
Prior to joining IBM, Renee served as Director and Head of Social Media at ADP and also established the social strategy and brand engagement for Samsung Electronics America. Her advice to her team and those she has the privilege of mentoring is to always take up space, because a person's uniqueness is what makes business, and the world, a better place.
WHY MARKETING:
"It's emotional. It's creative. It's art and science. It's hard. And so much more. When I feel that a brand got it, and they truly understood the moment and what it called for, it's usually because I was made to feel something. And that's what we all ultimately desire, to feel something that's universal…That challenge drives me."
THE MODERN CMO:
"In an often over-stimulated, noisy marketplace, aspiring CMOs find creative ways to drive and sustain influence and innovation. They aren't afraid to do the never-been-done-before thing and they lean into cultural shifting moments. They're always obsessing over culture, connection and the customer. They have vision and the grit to execute it."
GREATEST LESSON:
"Overcoming rejection for a different role in marketing early on in my career and seizing the opportunity to launch a career in social media has led to a fulfilling career with ample opportunities for growth, global exposure and invaluable relationships. Saying yes, and accepting the unknown, has taken me on a journey of building and reaching audiences in the millions and storytelling for some of the most complex and mind-blowing technology of our time for some of the most innovative and admired brands in the world. Moral of the story: Say yes!"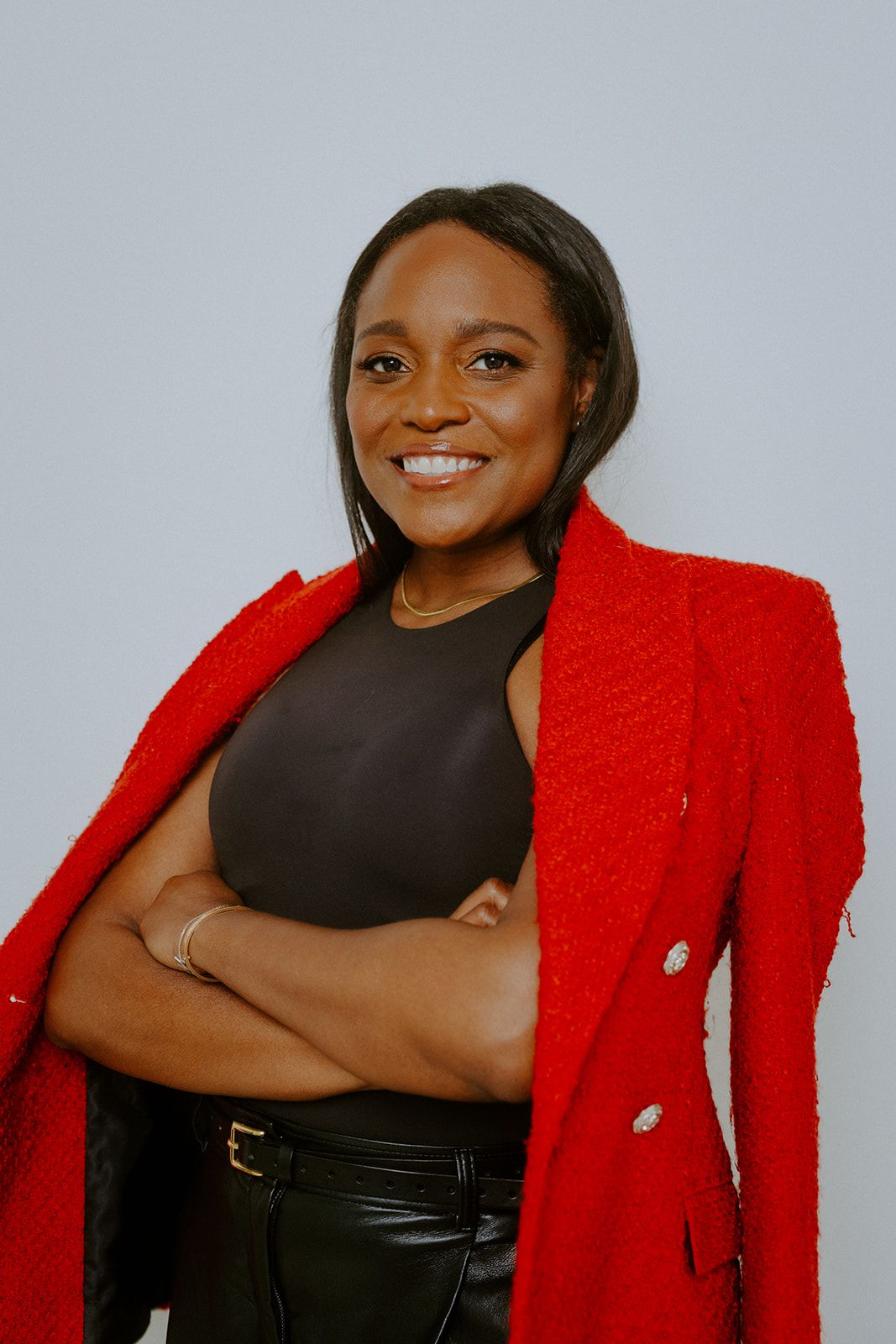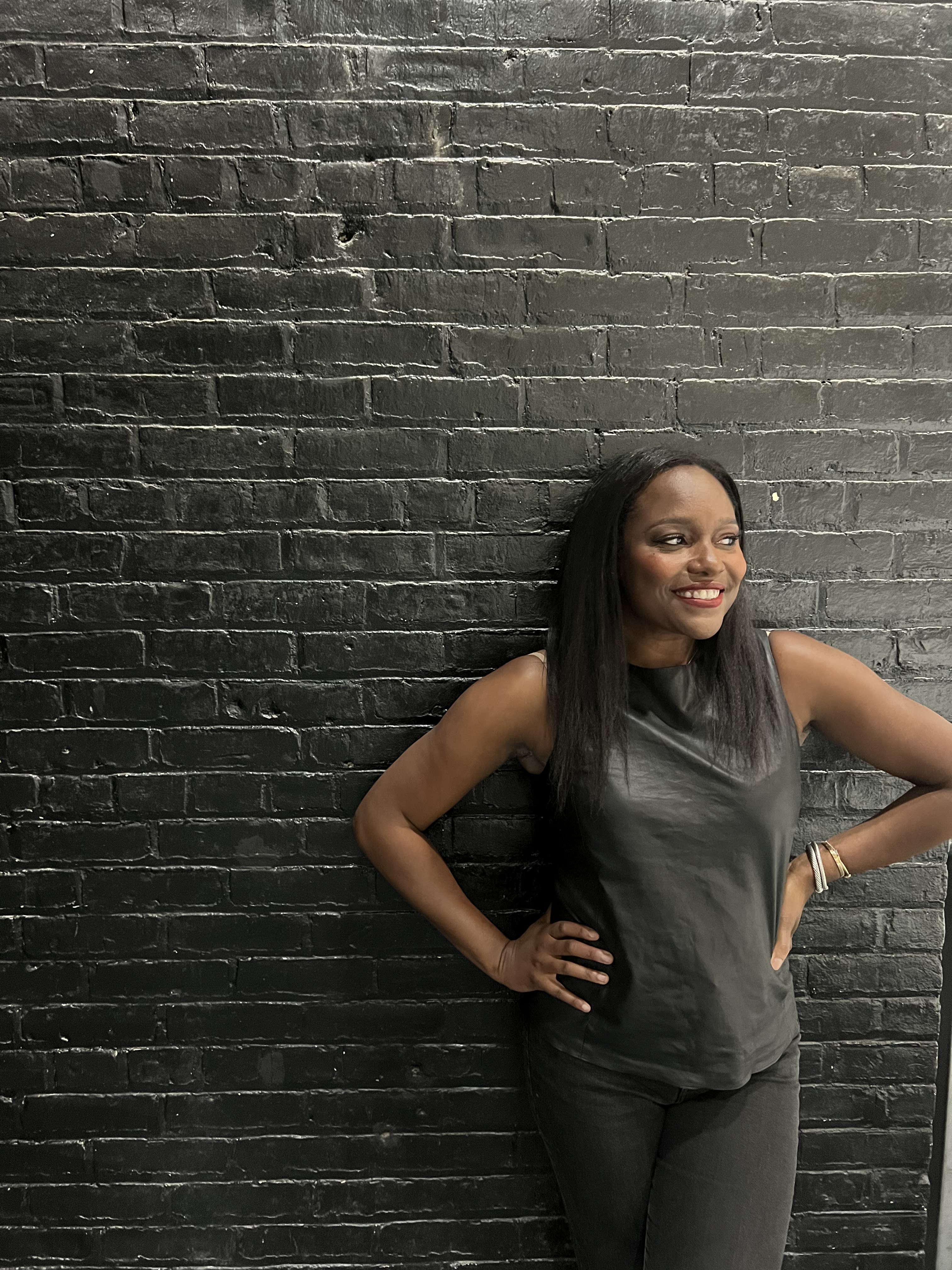 COLIN FLEMING
EVP, GLOBAL BRAND MARKETING
SALESFORCE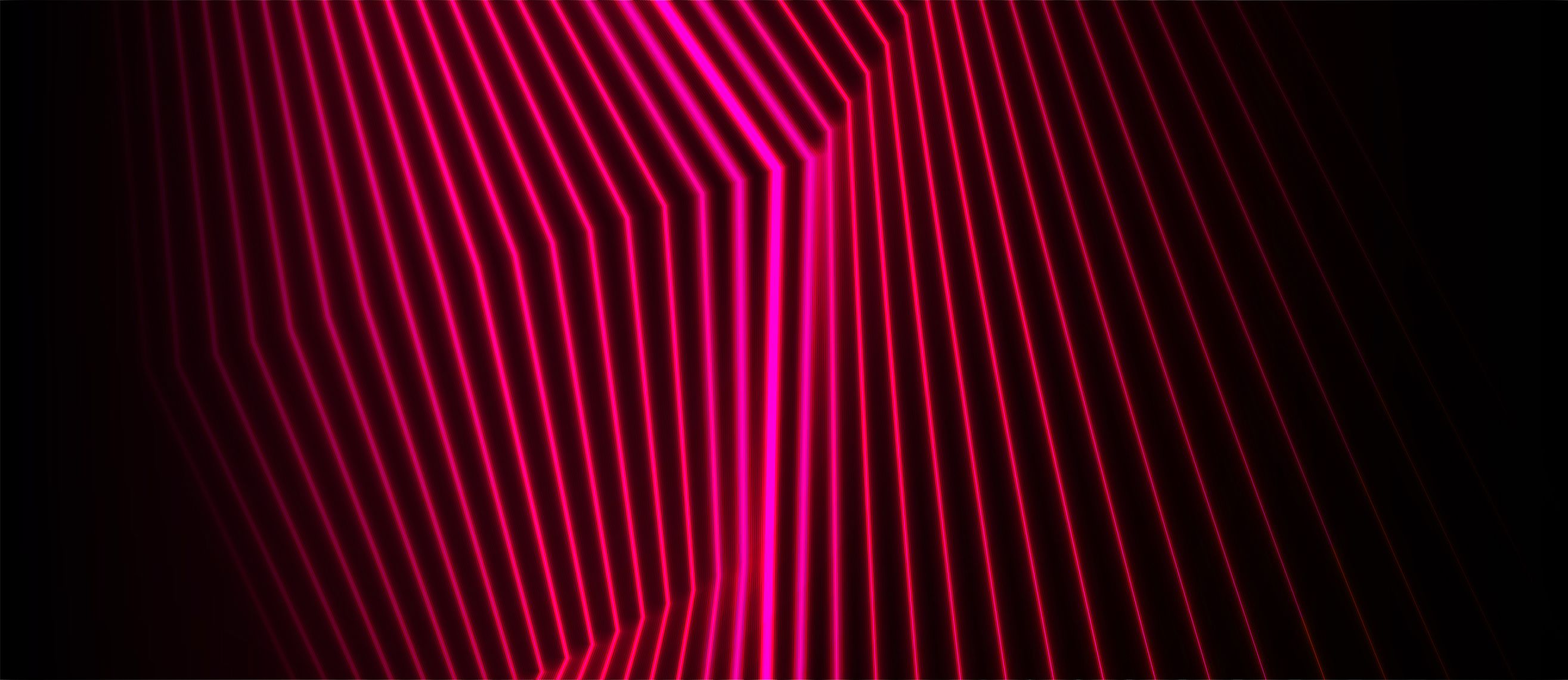 WHY WE'RE IMPRESSED:
Fleming oversees global brand, creative, content and customer insights for Salesforce, which includes leading its massive annual Dreamforce experience, regarded as a tentpole in B2B experiential marketing. "Our flagship brand experience is more than a conference; it's a cultural moment and family reunion for the Salesforce community," he says. And though it was a tough couple of years for events across the board, Salesforce overcame adversity and emerged even stronger.
"After the disruption of the pandemic, to completely reimagine the event in 2022 and be broadly recognized as our most successful-ever event, was a career highlight…I think we've proven that B2B marketing doesn't have to be boring and that just the right amount of irreverence and focus can drive massive business value." The results are proof of that: Salesforce has seen upwards of 350 percent brand value growth over the last five years.
Fleming's passion for marketing has fascinating origins: his former career as a professional race car driver. Competing as a Formula 1 test driver for Red Bull Racing in more than 20 countries put him in front of CMOs more often than his competitors, since raising sponsorship dollars was part of the gig. "I became fascinated with how marketing leaders approached opportunities with this incredible mix of left- and right-brain thoughts," he says. "I was hooked at a young age."
WHAT INSPIRES HIM:
"There is no better feeling than spending countless hours on an experience or a campaign that just completely and thoroughly lands a message that changes people's behavior. And the best part? There's 100 different ways of doing it."
ON MENTORSHIP:
"I'm a big believer of surrounding yourself with multiple mentors who bring differing perspectives. Some people call it a 'personal board of directors.' But whatever you call it, Al Falcione, Lynn Vojvodich Radakovich, Elizabeth Pinkham, Jody Kohner, Julie Liegl and Sarah Franklin have all played outsized roles in teaching me empathy, focus and what really inspires people—because they've all inspired me."
ON LEADERSHIP:
"As a recovering professional athlete, I try to lead with my core values of passion, loyalty and ingenuity. I'm a committed and sleeves-rolled-up leader who loves to say no to the status quo and challenges my team to raise our collective ambition."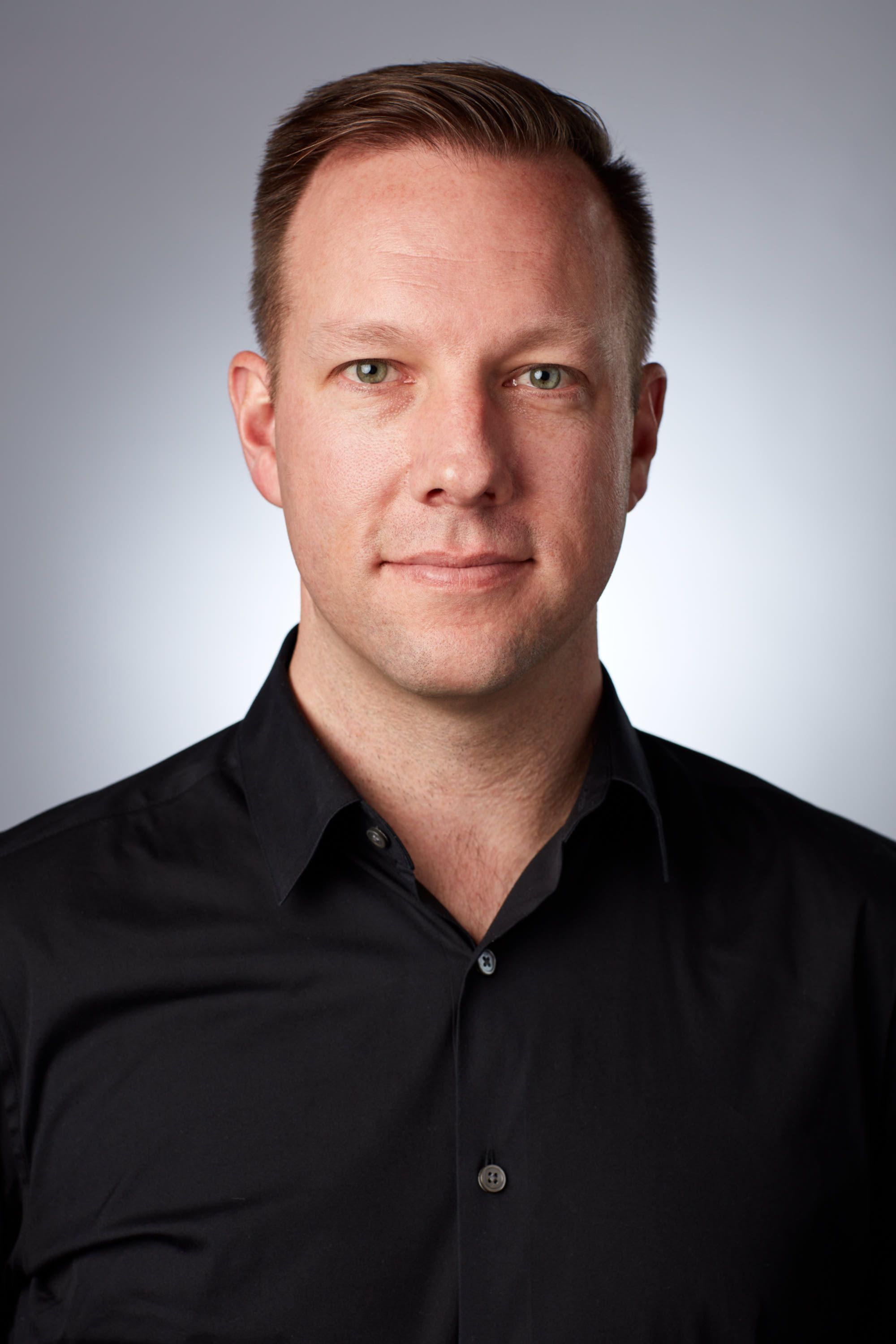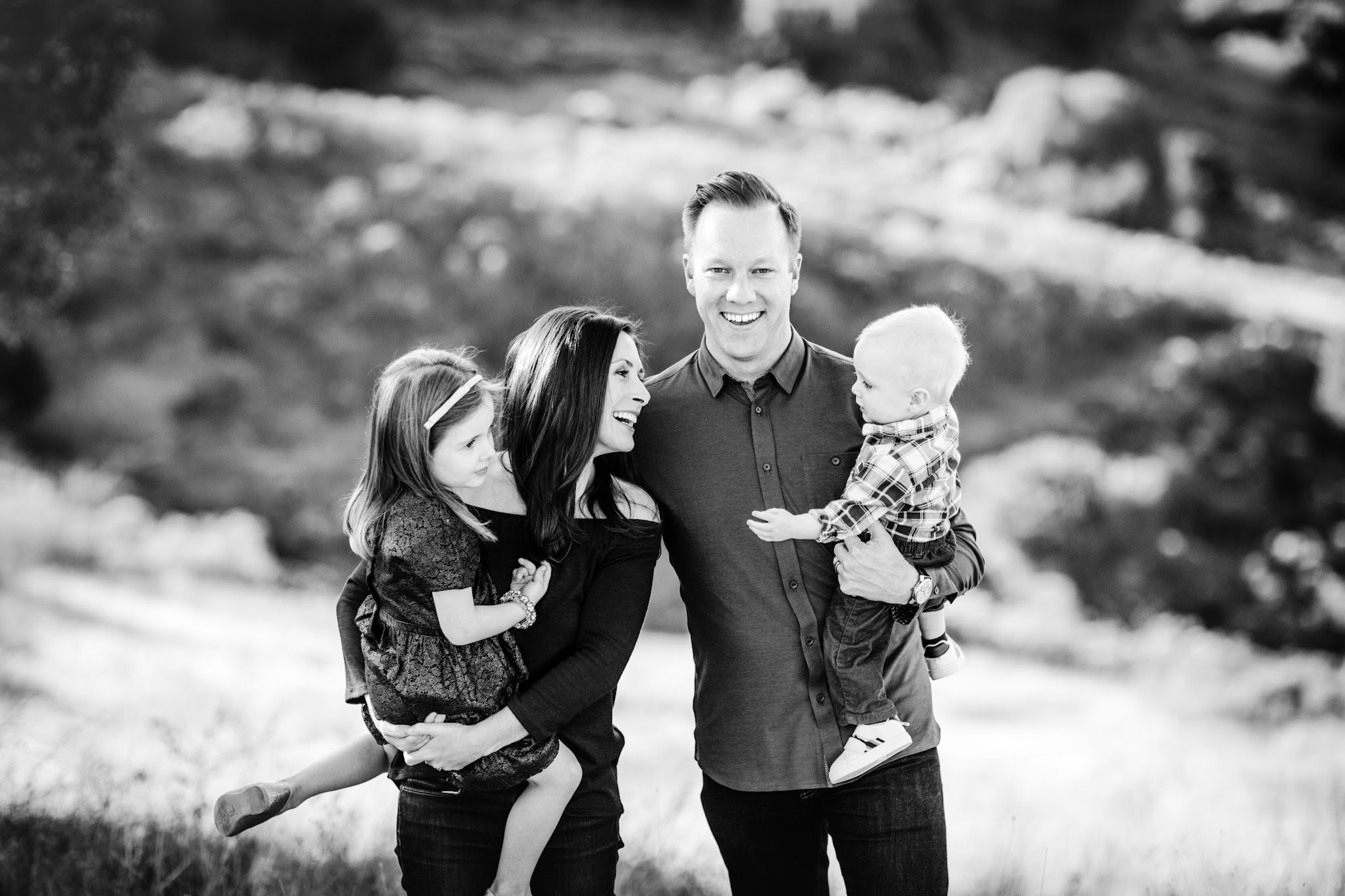 DIANA HAUSSLING
VP-GM, CONSUMER EXPERIENCE & GROWTH
COLGATE-PALMOLIVE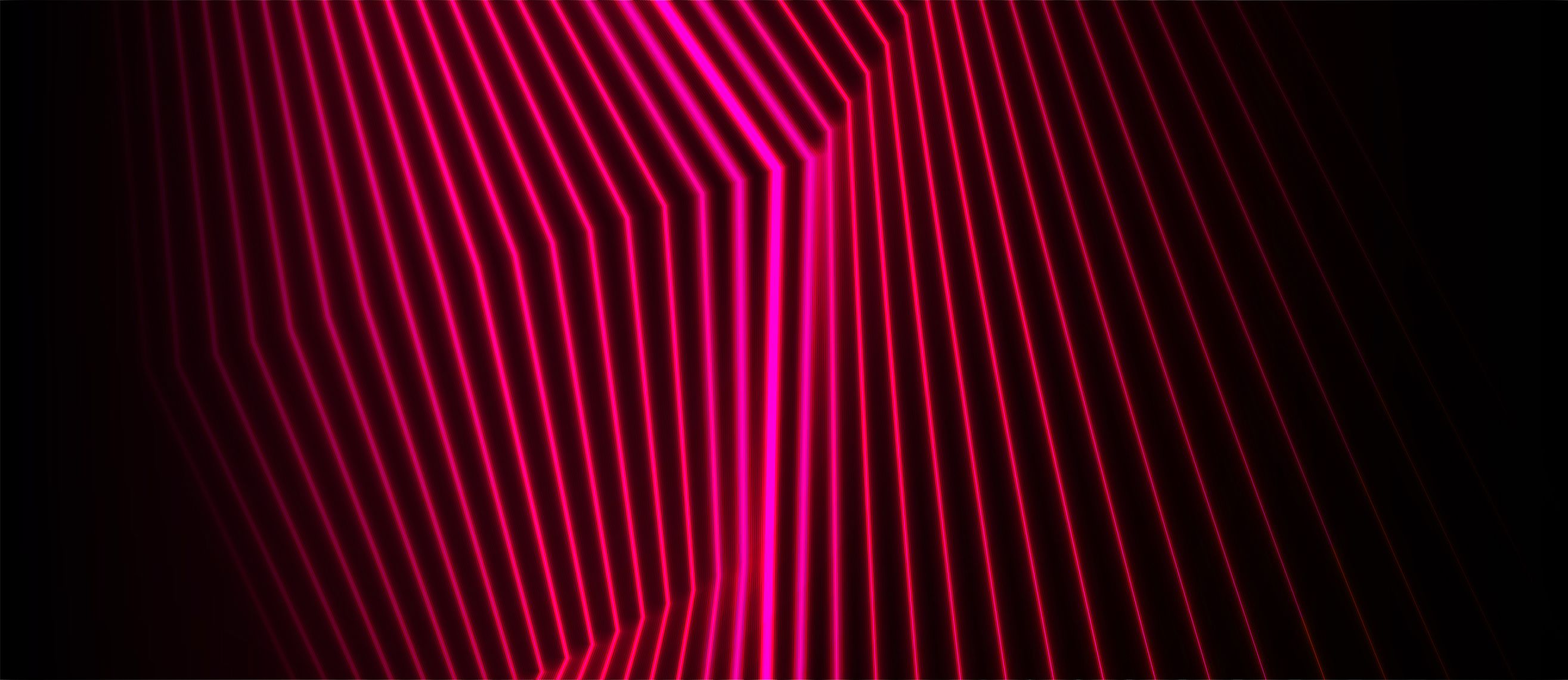 WHY WE'RE IMPRESSED:
She's driven performance at four Fortune 500 companies, leveraging consumer data and insights to fuse integrated marketing, ecommerce, analytics, revenue growth management, and CRM and loyalty. When she was VP-GM of Digital Commerce at Colgate-Palmolive, her growth strategies led to record sales across Amazon and other commerce retailers. And while a VP at Campbell, the brand initiatives and shopper marketing platforms she developed drove accelerated ecommerce growth.
As a leader, Haussling leverages her voice and enthusiasm to create breakthrough opportunities and breathe life into creative ideas. "Everything I've accomplished has come from having the courage to speak up, and I love inspiring others to do the same," she says.
Her passion is people—and she thrives on connecting them. "It comes down to really understanding people and putting the human back in the consumer. It's critical to have a unique perspective and avoid the monolithic. Consumers—especially Gen Z—want authentic brand interactions, and marketers have an opportunity to deliver against that in a way that drives long-term brand love."
ON MENTORSHIP:
"I have what I call my own personal 'Board of Directors' that I go to, and each person has different skill sets and superpowers that I draw on. The biggest advice I've learned from my mentors is the importance of sponsorship. Your capability, your will, your grit is awesome, but with sponsors who give you access, who open doors for you and speak your name in rooms that you're not in, your career can thrive even more. Your sponsors don't have to look like you, and you don't have to be best friends. Sponsors are individuals who recognize what your superpowers are and willing to leverage their political capital on your behalf.
For me, sponsorship is an active verb. As a sponsor, I take that role seriously, and I make sure I provide folks with clear, specific things they need to do to grow. And I leverage my seat at the table to bring others along with me and make space for them. That means amplifying people's voices—especially people in underrepresented groups—and making sure these voices are heard. And on the receiving side of sponsorship, I put my sponsors to work. I'm clear about my goals, aspirations, needs and wants, which is often a challenge for women, especially women of color. It's critical to be clear to the people around you how you want to grow, how they can support you, and what you want to achieve."
ON LEADERSHIP:
"I would describe myself as a destructor for good and a change agent. I drive change and transformation in a way where others get excited about running towards the fire and are excited about being part of that change or challenge, whatever it is. Big problems that most people typically run away from I run towards, and I get people excited about running towards them, too. Being a connector is a strength of mine that has enabled me to drive business growth, help others, and at the same time catapult my career."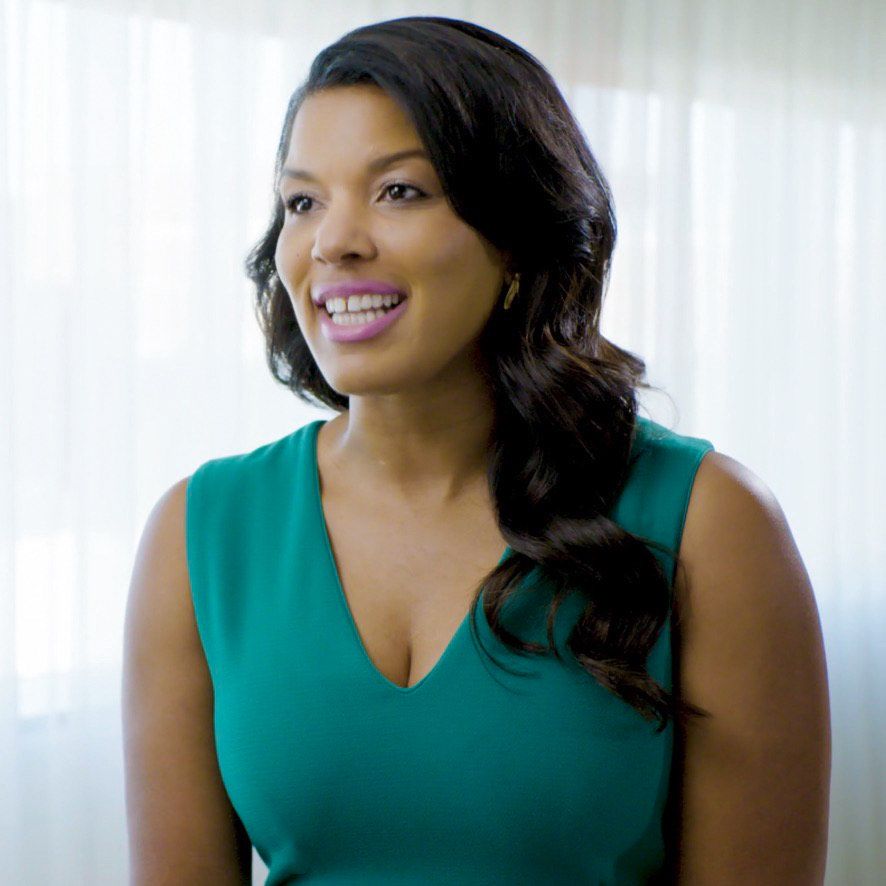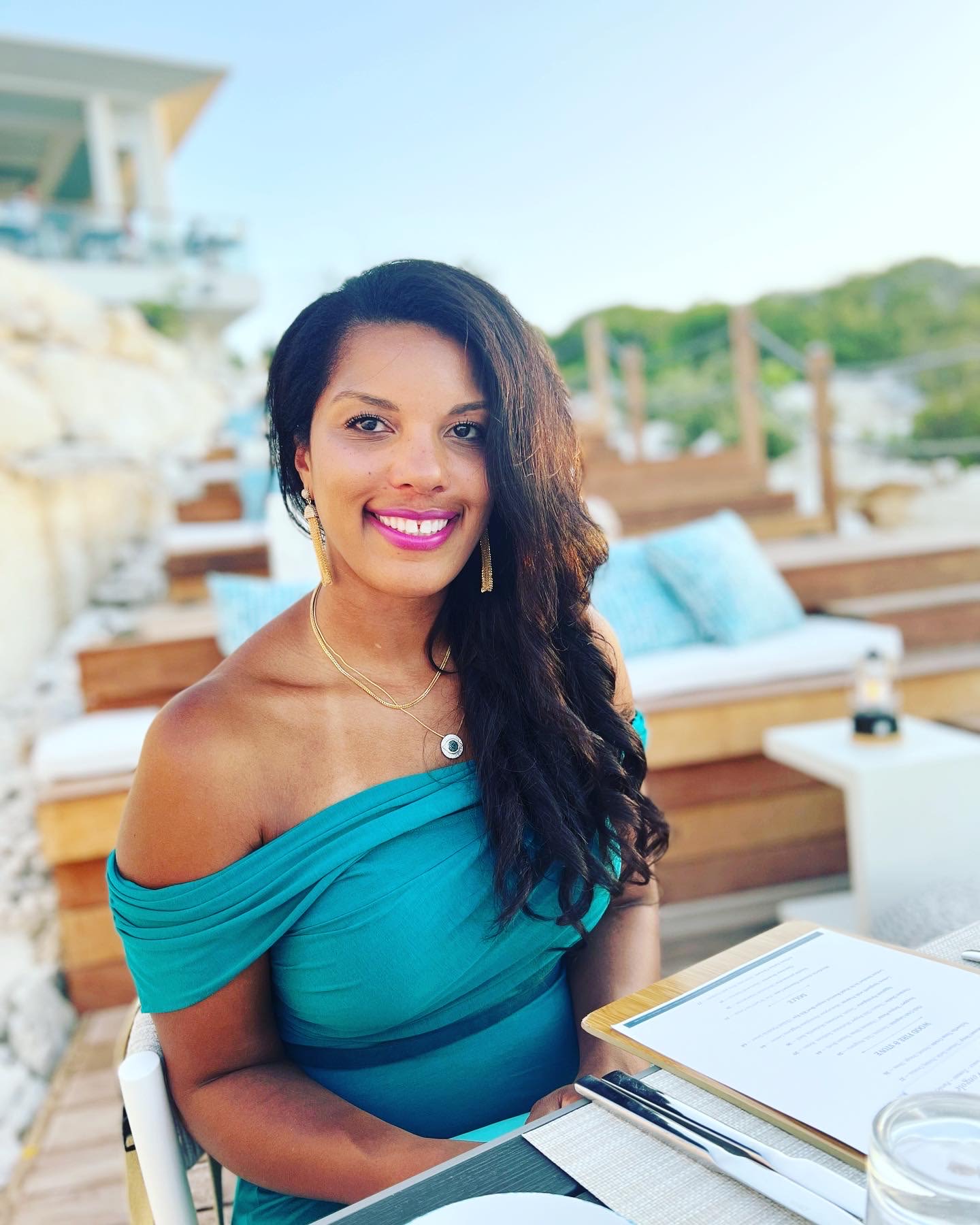 REBECCA KRITZMAN
SVP, INDUSTRY & PARTNER MARKETING
EQUIFAX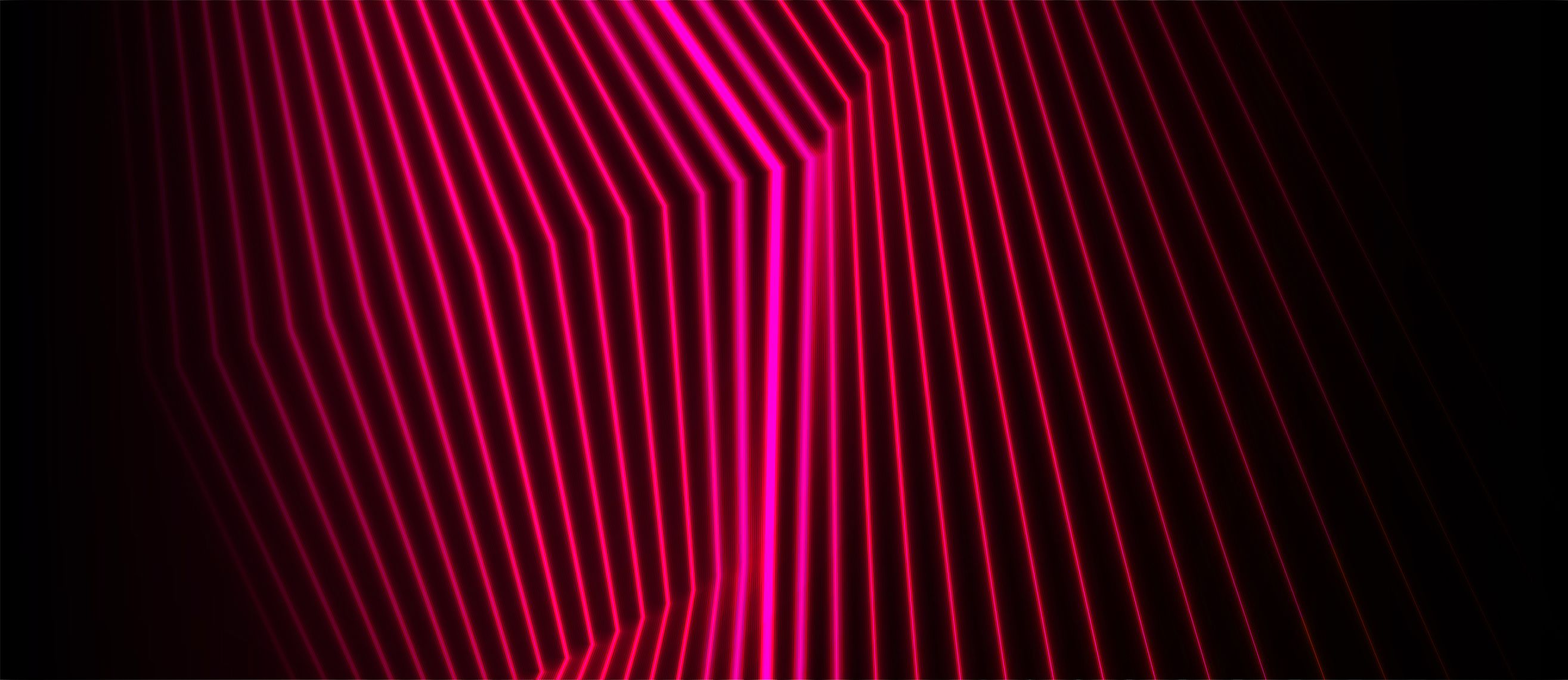 WHY WE'RE IMPRESSED:
Marketers with C-suite aspirations should be "curious, data-driven and focused on results," according to Kritzman, a philosophy that she's put to the test on numerous occasions. Top accolades include landing the American Marketing Association's Marketer of the Year award in 2020 and the Global Circle of Excellence award at Equifax, which recognizes the top one percent performers at the company.
As it's directly tied to Kritzman's achievements, the AMA award is indicative of her strategic acumen. It recognized her go-to-market strategy surrounding a high-profile partnership between Equifax and FICO that brought three new products to market, each targeting a different audience and solving data challenges across the customer's life cycle, all within an eight-month period and with impressive results to boot: 460 leads with a 25 percent win rate, amounting to $16 million in pipeline. Not to mention the timing: Equifax was still navigating the reputational effects of a massive data breach felt on a global scale.
A colleague perhaps said it best: "Her work in terms of strategy and creative campaigns are referenced throughout the organization in the C-suite and among her peers. People want to do things 'like Rebecca is doing.'" Enough said.
WHY MARKETING:
"After spending two years at a PR agency, I was offered the opportunity to join a marketing agency and never looked back. I fell in love with applying wider, foundational marketing strategies in order to deliver meaningful bottom-line results."
ON LEADERSHIP:
"My leadership style is supportive and empowering. I have 12 marketers at various stages in their careers on my team. I've become a super coach and have realized that I am here to serve them so they become better marketers and are fulfilled with their position. But, at the end of the day, they are empowered to make decisions and run their businesses."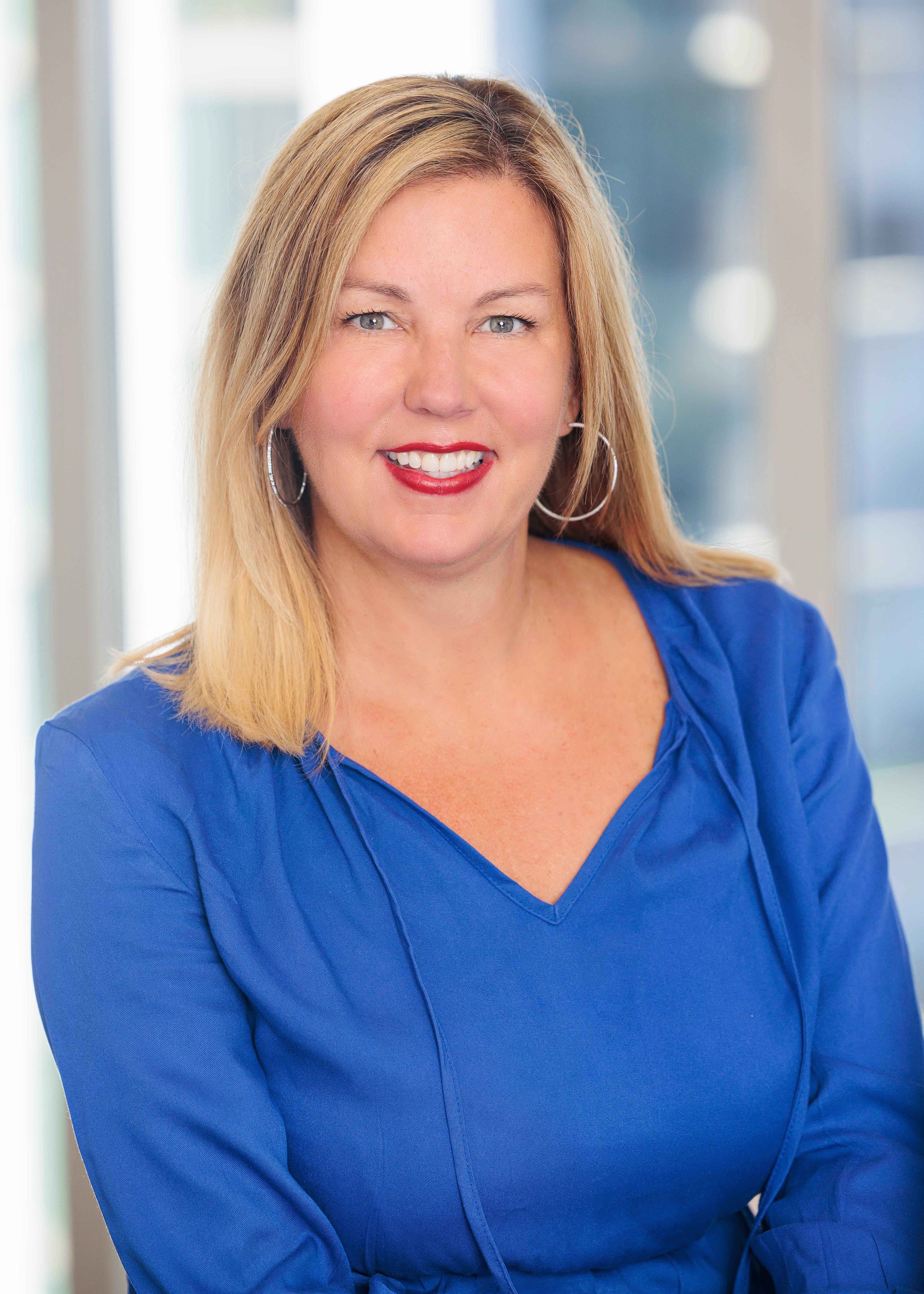 EMEKA OFODILE
VP, SPORTS MARKETING
ESPN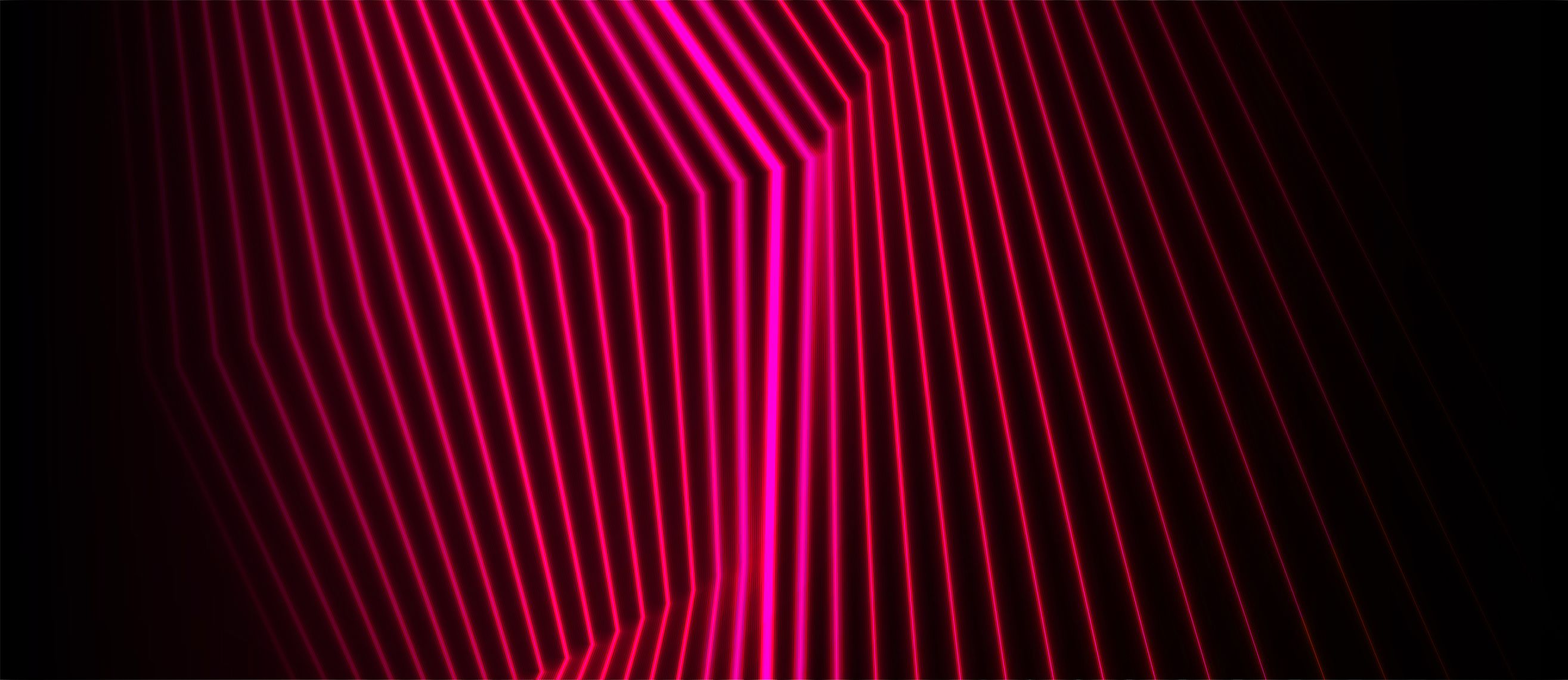 WHY WE'RE IMPRESSED:
A veteran at ESPN for two decades, Ofodile oversees global brand strategies for the network's entire portfolio of sports properties. Among his accomplishments: developing the network's 365 marketing strategy, which helped establish ESPN's storytelling expertise; the "Ready for Football" campaign in 2021, which led to the most-watched Monday Night Football season in more than a decade; the "It's NBA on ESPN Time" brand platform; and building the College Football Playoff brand from the ground up.
Ofodile works at the intersection of sports, music and culture, and as such, has deepened the network's connection with new audiences, particularly in the music space. He spearheaded music collabs, including the first exclusive label deal with Interscope Records to promote its football properties, which positioned ESPN as a music curator. "Marketing is at its best is when it breaks through culture while driving business results," he says. "There isn't anything better from a marketing lens than when a campaign platform, fan activation, etc., transcends beyond the sports industry and puts the category at the top of the cultural conversation."
Beyond the myriad campaign wins, he's made significant contributions to ESPN's social and racial justice efforts through building partnerships across verticals and championing Black businesses. "The goal was to support and elevate Black-owned businesses with the help of the ESPN + and The Walt Disney Company platform," he says. "The Champion Black Businesses program is now is entering its fourth year and we are seeing such a positive impact to the businesses as well as remarkable internal support within ESPN."
ON MARKETING'S APPEAL:
"I knew marketing was for me when I used to go to the movies with my dad as a kid. My favorite part about going was not only watching the movie, but seeing the movie trailers for upcoming releases. In that moment, you would experience what great creative and storytelling could do. In two minutes, I went from not knowing anything about a movie, to being so fired up that I knew I'd want to pay $15 for a ticket six months before the release. That is the impact marketing can have."
ON LEADERSHIP:
"My leadership style is one of guided autonomy, setting strategic north stars for the team to execute at the highest level possible. To think bigger, reach higher individually and as a collective, and achieve more than they ever thought was possible. Bringing together the right people with diverse perspectives with the right north stars unlocks greatness."
THE MODERN CMO:
"The most important attributes of an aspiring CMO in my opinion are: big-picture perspective on consumers and how it impacts a rapidly-changing global environment and media landscape; the ability to remain nimble and adaptable in everything they do; deep understanding of strategic priorities, to avoid chasing; and excellent creative storytelling, to authentically speak to consumers."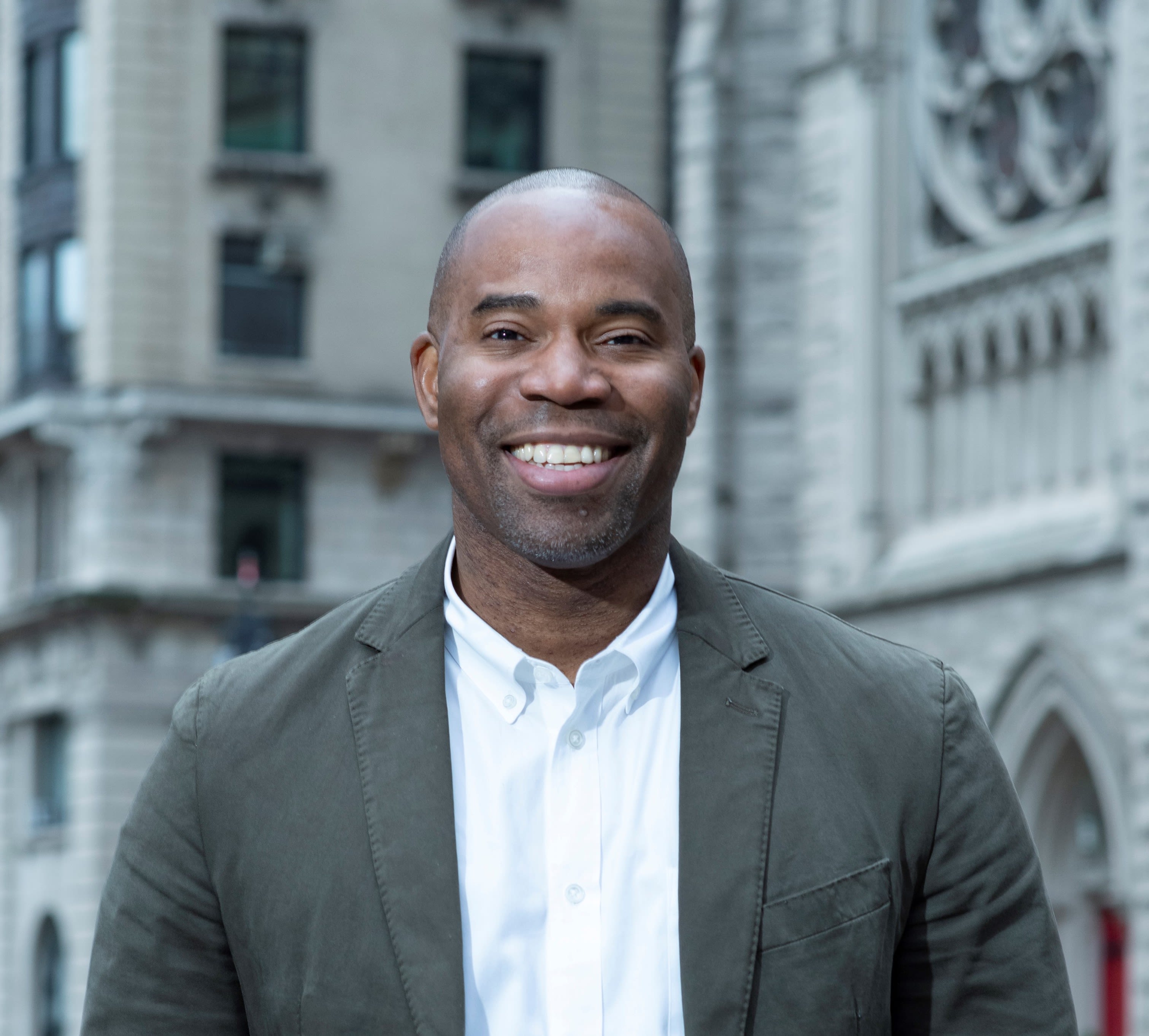 MATT PARNELL
HEAD OF COMMUNITY MARKETING
SONY ELECTRONICS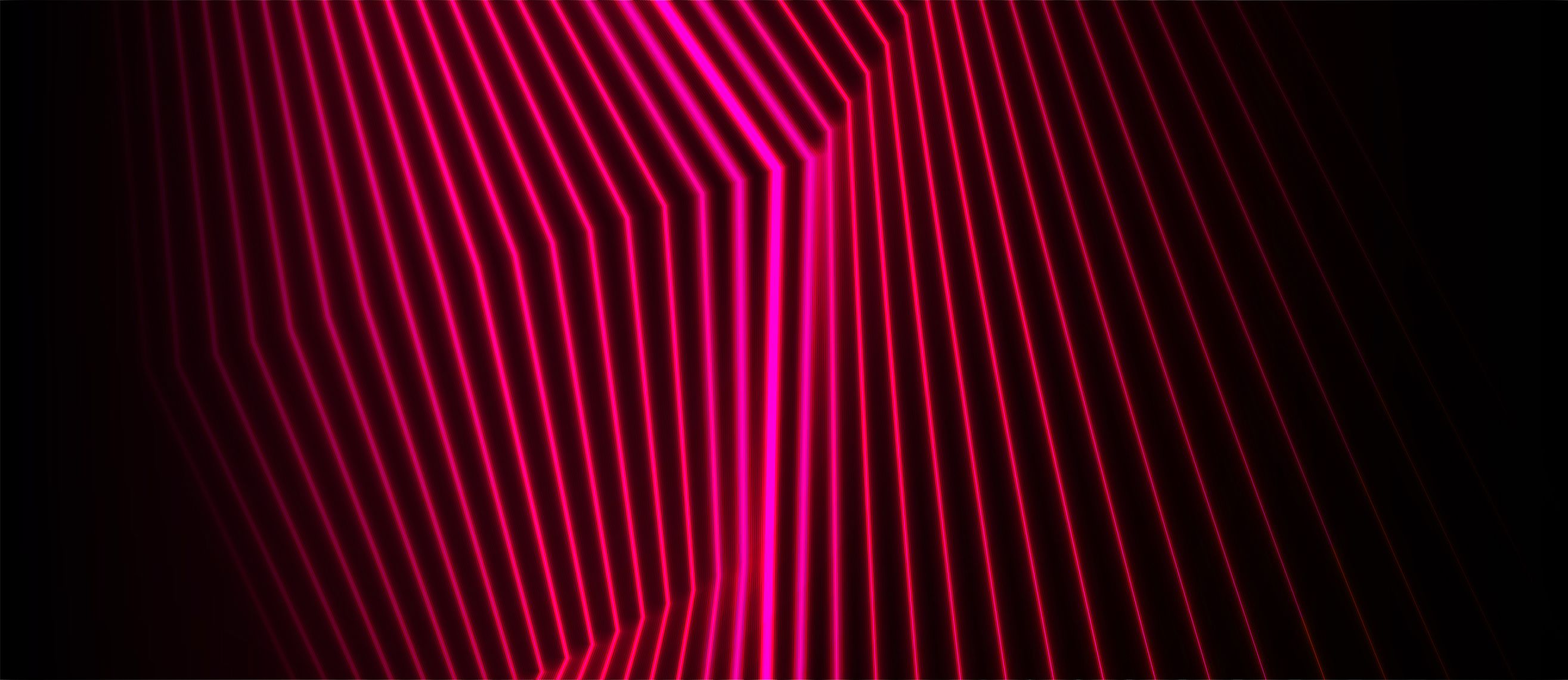 WHY WE'RE IMPRESSED:
Parnell's dual role includes marketing execution for all Sony's imaging and media products and oversight of content, creative, social media and influencer marketing across the entire portfolio of Sony Electronics products, from TVs to headphones to speakers. In all, he's served as strategic lead on more than 1,000 different product launches at Sony.
Early on in his time there, Parnell made a fundamental shift in marketing strategy within the Imaging group to focus more on influencer marketing, original content creation and event execution as opposed to more traditional investments like paid media and sponsorships. The new direction established personal, direct relationships with hundreds of influencers and produced thousands of original content pieces. He led the creation of Sony's global flagship event for creators, Kando Trip, which is now a significant creator event in the consumer electronics space and has buy-in from Sony's sister companies. What's more, his contribution to community development has spawned a new division focused on applying this formula to other product categories.
But the most meaningful accomplishment for Parnell is the work he's done with Sony's Create Action Program, which supports local, grassroots organizations that are impacting their communities. If accepted, these organizations receive product, cash and a custom marketing film developed by Sony's network of creators to help with fundraising efforts. "To date, we have given out 18 grants, $1.8 million dollars of product and cash, and impacted the lives of hundreds of youth in underserved communities," says Parnell, "and opened many doors to future careers in the media and production industries."
WHY MARKETING:
"Early on in my career I made a shift from finance to PR and communications, as I wanted a chance to have greater impact on the overarching company narrative and the relationships we maintain with our customers. My favorite part of marketing is the ever-evolving concept of brand-building, and I feel lucky every day to be able to help shape the narrative of one of the biggest and most well-known brands in the world."
ON LEADERSHIP:
"My style is to lay out a long-term vision and goal—maybe even one that seems impossible today—and then work with my team and partners to make it come true, one step at a time. I maintain focus on the bigger picture and make a point to take a step back and appreciate the 'where we came from' aspect of the journey with my teams. I prioritize the art of listening, and am very active about taking ideas and feedback from the many amazing, talented people that surround me."
THE MODERN CMO:
"A good base-level understanding of all aspects of modern marketing is key, ranging from advertising to influencer marketing to content, social and more. Personally, I am eternally grateful for my early background in finance and the level of understanding it gives me towards balancing budgets and understanding the overall business and profit strategies of the company. Surrounding yourself with the right people is paramount to any leader's development, and one of the most important leadership qualities is humility. Always stay humble and hungry!"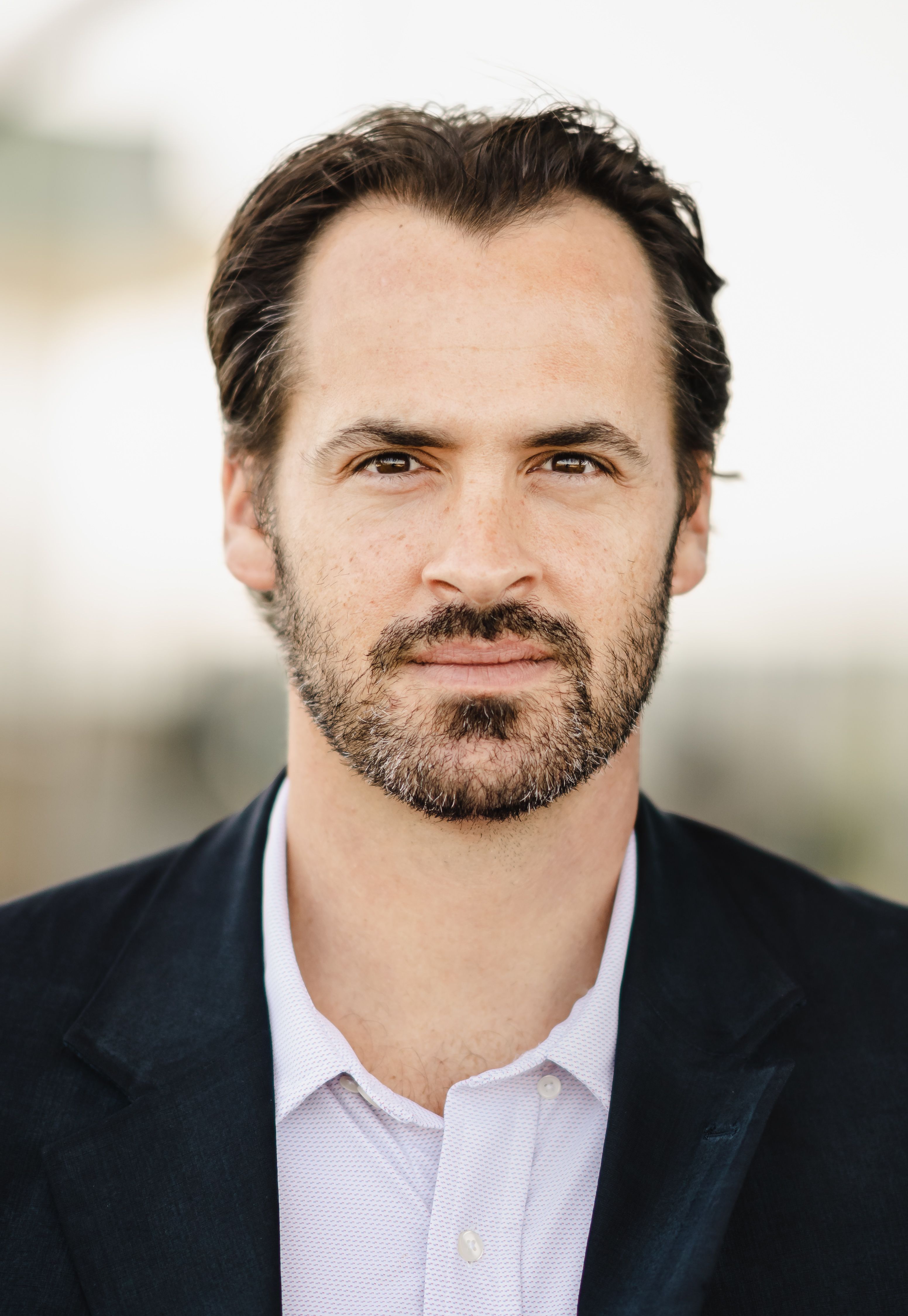 RICARDO MARQUES
VP, MARKETING
MICHELOB ULTRA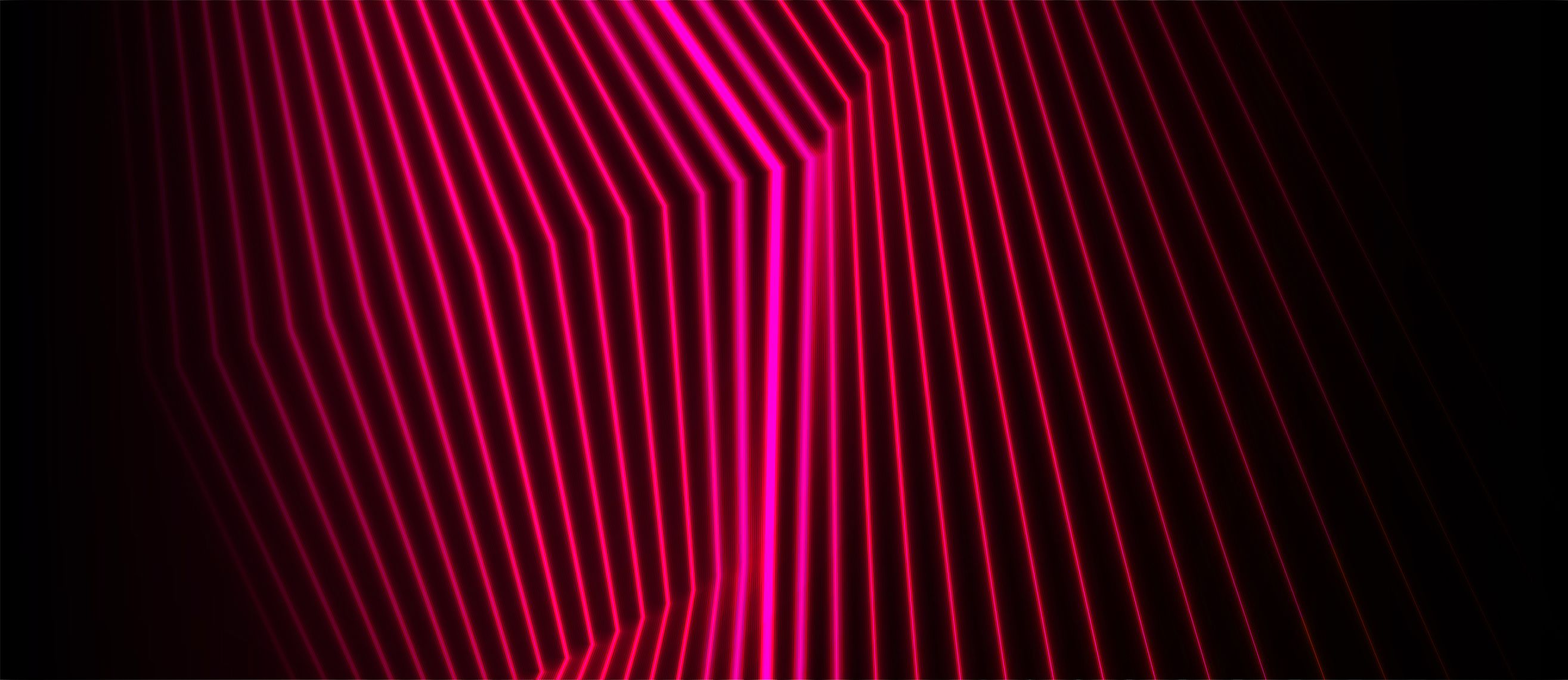 WHY WE'RE IMPRESSED:
As the marketing lead for one of the fastest growing beer brands in the U.S., now ranked second in the U.S. by volume, Marques is behind a slew of innovative brand and sponsorship campaigns—with 43 Cannes Lions to show for it. Take its successful virtual NBA courtside experience that brought fans to games during the height of the pandemic, when many were struggling to innovate amid a new normal. Or a wildly unique tennis match played between two cantankerous pros: the real John McEnroe and a virtual avatar of himself.
Women's sports is another area of focus for Marques. In 2021, Michelob ULTRA committed $100 million over five years toward advancing female athletes and women's sports. It rebalanced its talent roster to make it an even 50/50 split between male and female athletes, signed on as the first sponsor of the Women's Sports Network and launched an ad campaign on Instagram that inspired consumers to directly participate in supporting Women's visibility in sports.
Known to colleagues as approachable, resilient, creative and passionate, Marques leads with three principles—ownership, agility and ambition—while at the same time "providing the environment for fearless debate," he says. "That level of psychological safety, clarity of direction and collective ambition has been the 'magic sauce' behind the growth trajectory of Michelob ULTRA and the engine of world-class creativity."
ON MARKETING'S APPEAL:
"I never wanted to be an astronaut, lawyer or a doctor because ever since I was a kid I was fascinated with advertising. I used to record commercial breaks and collect print ads which I used to proudly hang in my room. I really enjoyed watching these little stories and how they made you laugh or think about societal issues while turning anonymous brands into icons of pop culture. That love of adverting grew into a passion for brands, for marketing, and today I feel blessed that I get to be part of this amazing industry."
ON MENTORSHIP:
"I had multiple mentors throughout my career, but my dad has always been the one who followed my journey from the start and was a source of inspiration, wisdom and clarity. Through his life example and our many conversations, I learned about the importance of grit. Life and business will throw many surprises your way, some good, some not so good—the ability to rise above to see the bigger picture and to focus on solutions and opportunities is more critical than ever. I can tell you that it was especially useful during the pandemic: During an incredibly challenging time, we put out some of our best work and got closer as a team in a way that probably wouldn't have been possible before."
THE MODERN CMO:
"More than be able to navigate through uncertainty, today's CMO needs to be an expert at turning challenges into opportunities and to be able to inspire and provide clarity while fostering a culture of transparency and fearless pursuit of creativity. We live in the most demanding, most challenging yet most exciting time for brands and the overall industry: Those who are bold, curious and resilient will certainly position their businesses in the right space to capture the opportunities that are all around us."
LUXY THURAISINGAM
VP, GLOBAL SMB & PARTNER MARKETING
CISCO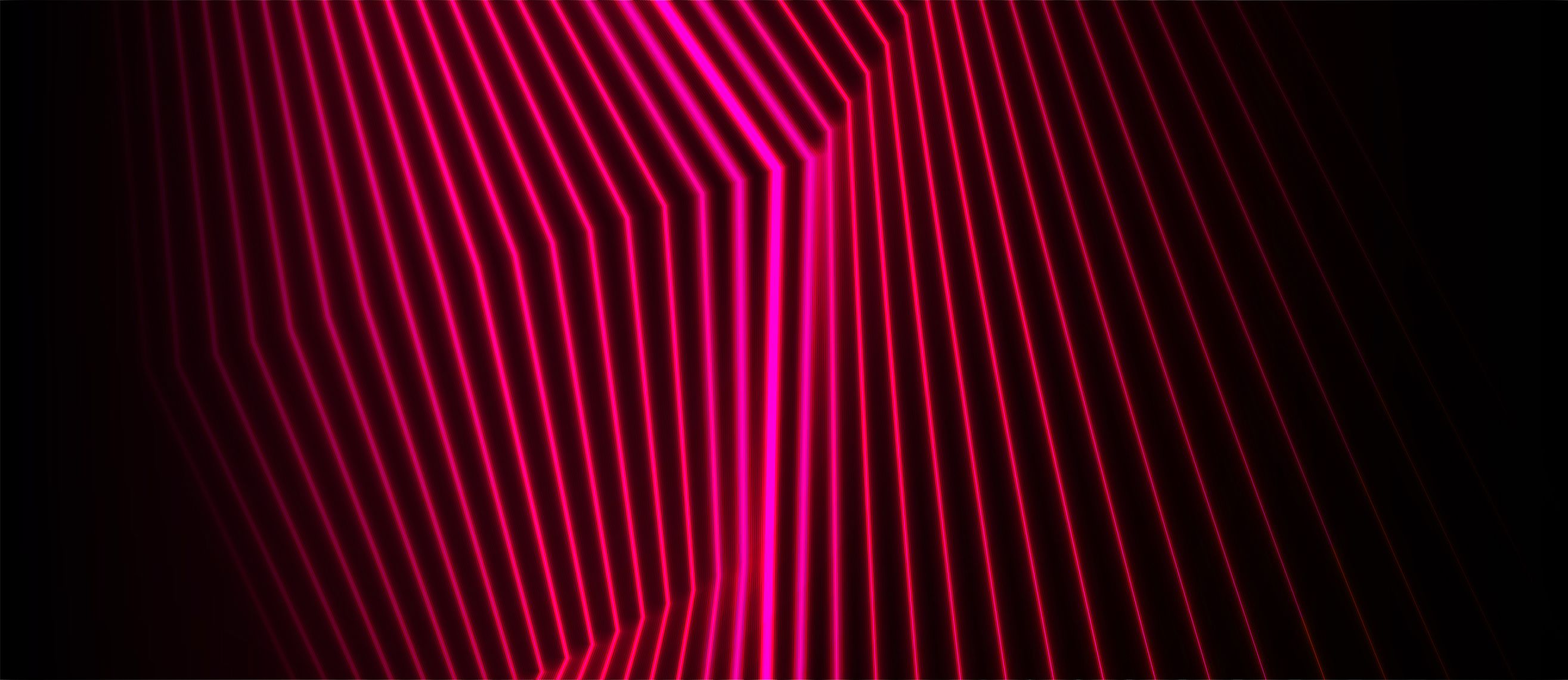 WHY WE'RE IMPRESSED:
Thuraisingam has more than 20 years of experience in B2B and B2C leadership positions within the technology and financial services sectors. Her specialty: developing leaders who can bridge data and real-life applications to support marketing operations at scale.
In her current role, she leads the Global Partner Marketing, ecommerce and SMB organization at Cisco. Given that more than 90 percent of Cisco's revenue is driven through and with partners, and ecommerce and SMB are the fastest growing multi-billion-dollar businesses at Cisco, she has her work cut out for her—and is currently killing the game.
In past positions, she modernized industry marketing strategies for Cisco's Canada and Americas businesses and built the brand marketing practice at Rogers Communications from scratch. "My team helped define value proposition and guiding principles—championing the value of investing in brand attributes like 'trust' and 'understanding'—to connect with business customers of all sizes," she says of her stint at Rogers. The results were an expanded web and social presence and significant growth—all through the brand marketing initiatives she implemented.
Colleagues describe Thuraisingam as "a big-picture thinker, a dot connector and an executor, all at once," and praise her ability to "move a strategic plan into execution with great tangible results." Aspiring CMOs, she believes, must advocate fiercely for the consumer and view the organization through that lens. But they must always tie it back to the business, by connecting marketing performance with organizational success.
ON LEADERSHIP:
"I'm a passionate champion of diversity—both in culture and in thinking—as the foundation of organizational success. My focus is on building high-performing teams that bridge data and real-life applications to innovate and run effective marketing operations at scale. I serve as a catalyst, leading organizations to adopt inclusive perspectives that inspire transformational thinking and rapid evolution."
THE MODERN CMO:
"Aspiring CMOs need to be fierce advocates for the voice of the customer, influencing strategic, long-term decisions (product design, go-to-market, innovation) across the organization with that lens. They need to connect marketing performance with successful organization performance, including profit and loss. They need to drive diversity in thinking across the organization, such that the marketing team makeup, mission and approach is representative of the global population."
WHAT INSPIRES HER:
"Consumer habits are constantly changing and evolving, requiring marketing at the forefront of innovation. What was great yesterday will not be great tomorrow. We have to find new routes to the customer, be both scientists and storytellers, and find ways to break through the noise. That continuous and rapid pace of change in this industry is immensely exciting."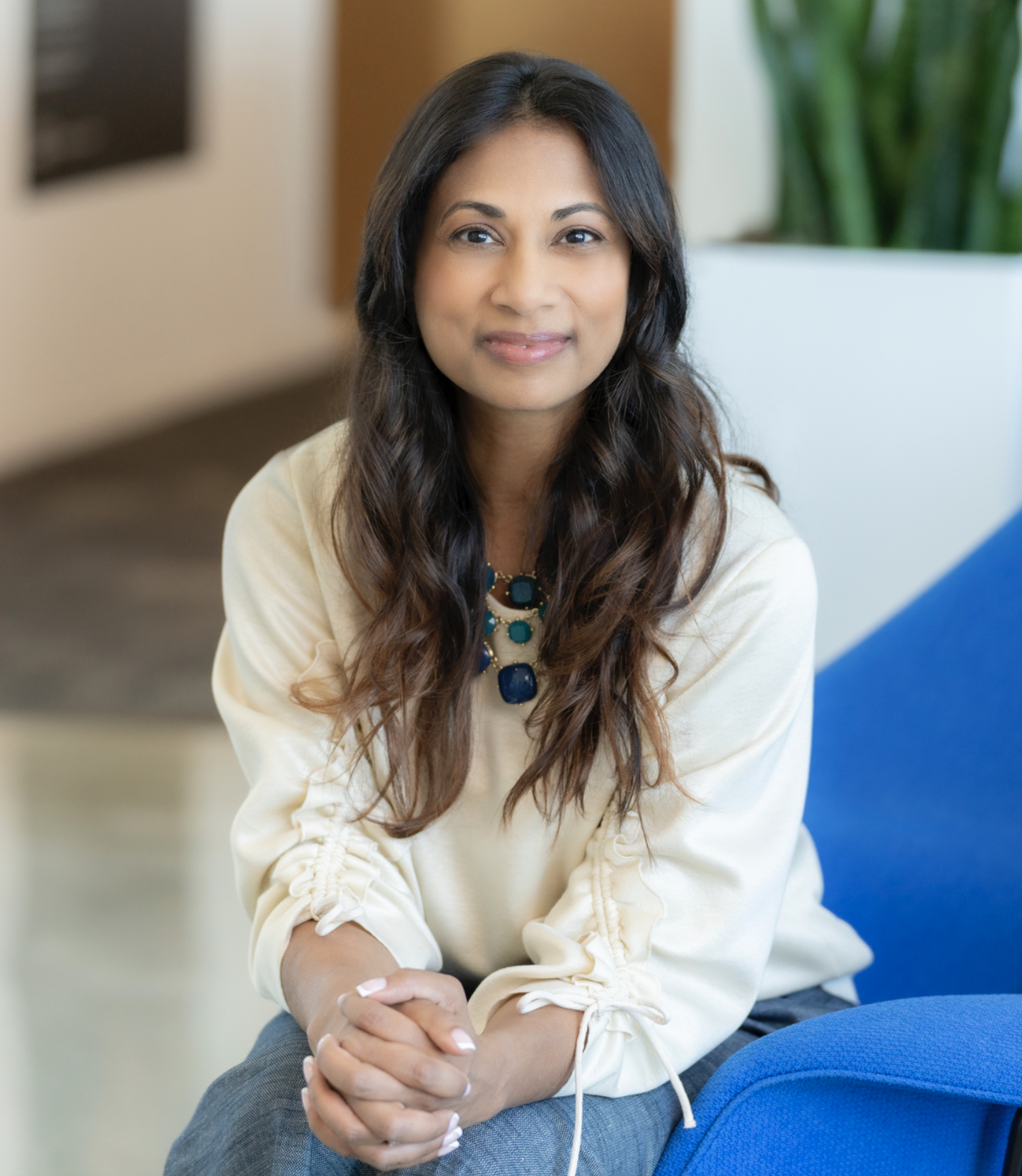 KATE WINICK
SENIOR DIRECTOR, SOCIAL MEDIA
PELOTON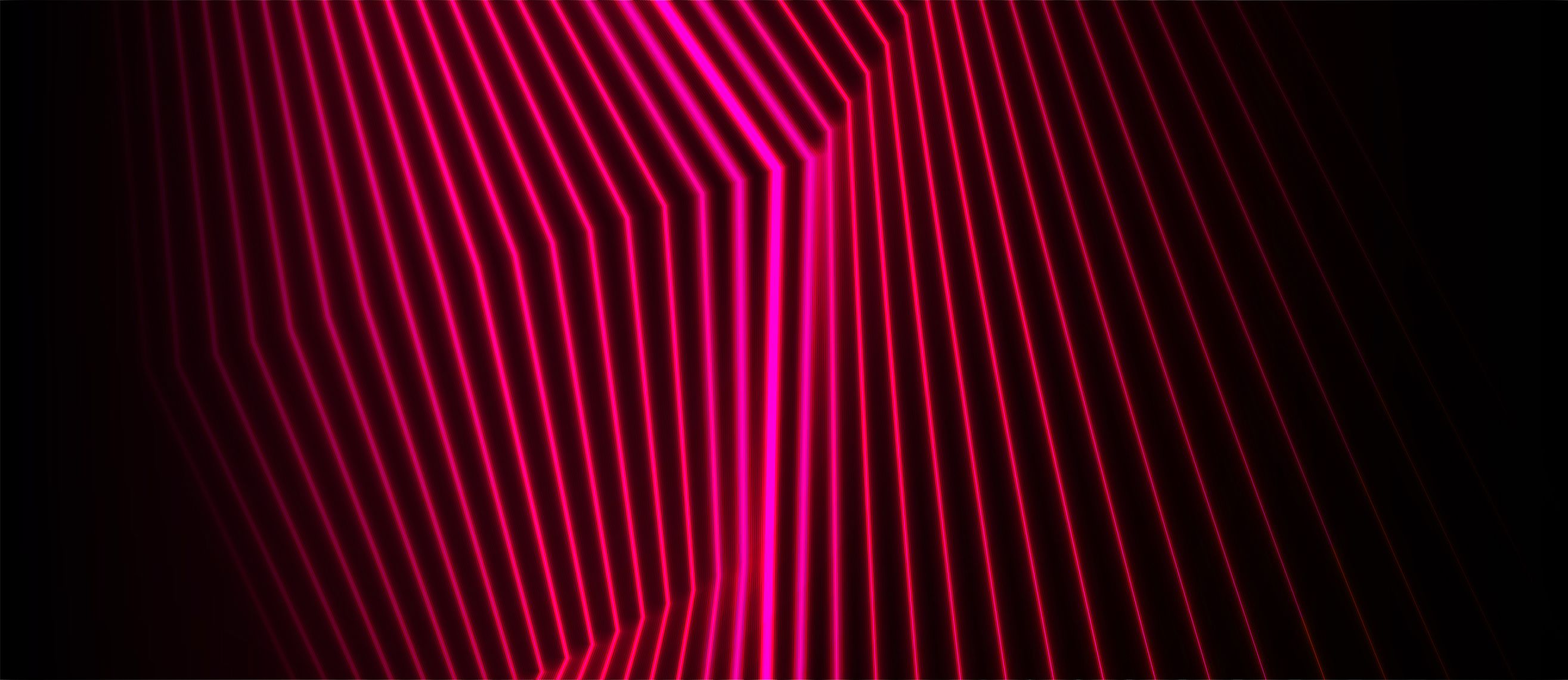 WHY WE'RE IMPRESSED:
While leading social media strategy at Peloton across eight brand channels for the past five years, Winick has increased organic audience traffic by more than 1,000 percent, with instructors' reach extending into the tens of millions. She's responsible for direct KPIs around member engagement and retention, lead generation, organic traffic and improving brand sentiment.
A major accomplishment for Winick is the role she played in shifting Peloton's social strategy from being retention-focused to leveraging the channel to generate awareness, leads and prove out creative concepts that drive the business.
A few highlights of her work include launching Peloton's TikTok channel and garnering more than a million views in the first six months; developing a content strategy for the brand's editorial site, The Output, and growing monthly unique visitors by 50 percent year-over-year for three consecutive years; and developing a workflow to support user-generated content, increasing click-through rate by 45 percent versus the performance of standard creative.
Next up for Winick is a new site build and SEO optimization, building a full-scale influencer program internally and continuing to lead DEI marketing strategy for the Peloton brand, including management of inclusive marketing brand campaigns.
How does she keep up with it all? In Winick's view, working in social media gives her the exposure to reach audiences most effectively, and to work amid peers with agility. "My role in social puts me in a position to touch every team within the company," she says. "We support and have visibility into nearly every initiative, giving me a privileged position from which to learn how to build and run a world-class marketing team, as well as ownership over the top of the marketing funnel in its purest sense—demand generation and brand love."
PROUDEST MOMENT:
"Making the pivot from journalism and media to marketing, and taking my transferable skills around communication, creative ideation and understanding people to find success."
ON LEADERSHIP:
"I try to build a culture of trust with our team members that allows for a nimble test-and-learn approach; I want them to feel individually and collectively empowered to make decisions and own the consequences. When they're successful, they truly own their success, and when they fail (and everyone must fail!), they know how to analyze and improve for next time. I also seek out opportunities for team members to take on work that will build their skill set overall; I always tell them that I hope they'll stay with me forever, but that it's my job to prepare them to leave for their next role."
ON MARKETING:
"I love to solve interesting problems, and to me that's what marketing is—identifying and solving problems for the consumer. I'm not someone who buys for the sake of buying, and I don't sell for the sake of selling; I truly want to connect people with products and communities that add value to their lives."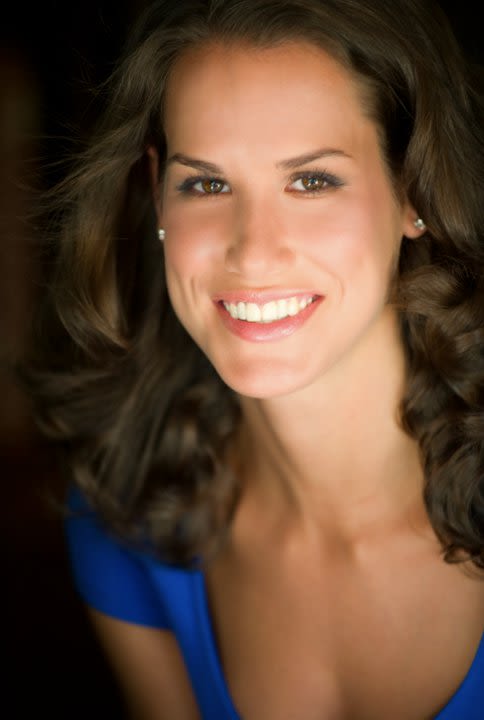 RONNIE YOKED
HEAD OF EXPERIENTIAL
ANHEUSER-BUSCH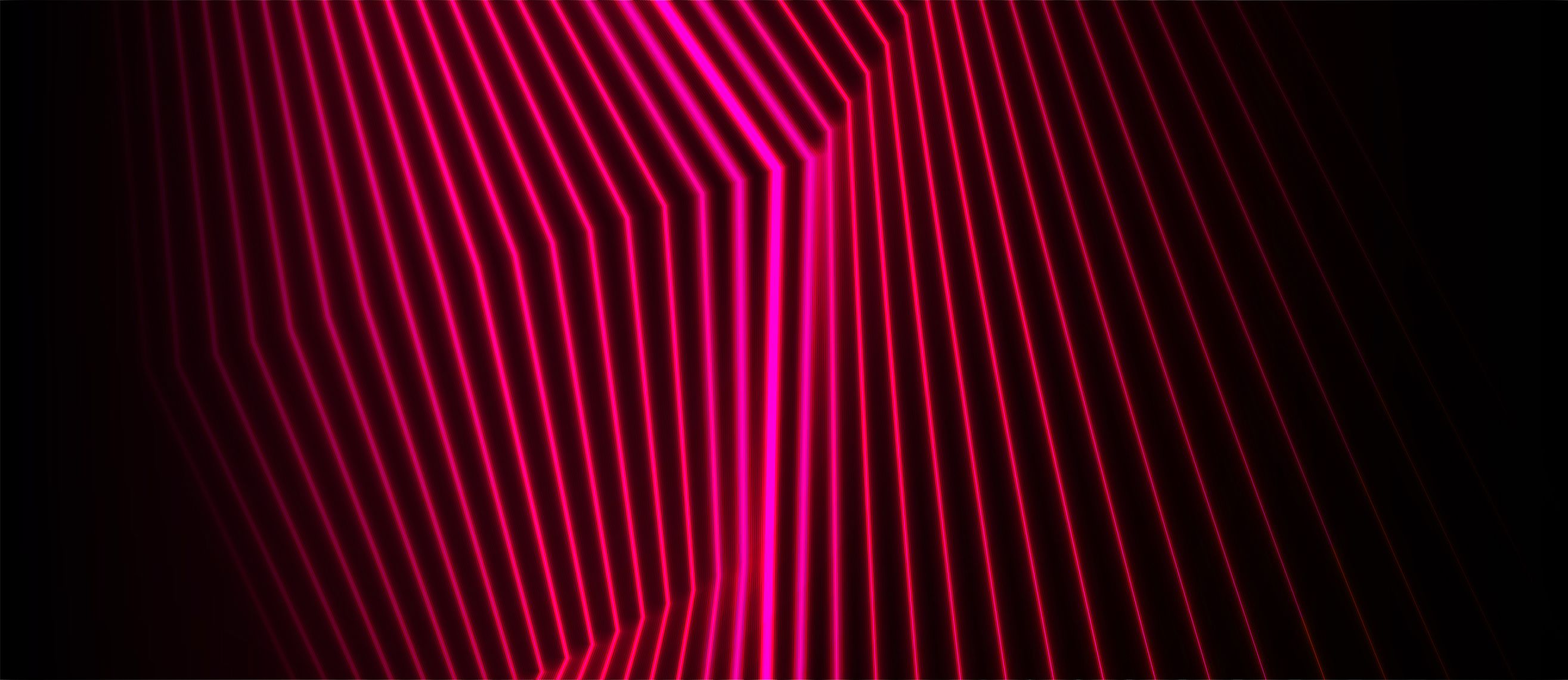 WHY WE'RE IMPRESSED:
The guiding principle behind Yoked's acclaimed work: "Experiences change lives." When IRL events grinded to a halt during the pandemic, she pulled off some of the most-watched music livestreams during that period—from spearheading the new episodic-style Bud Light Seltzer Sessions to activating an immersive, multi-stage New Year's Eve concert that garnered 130 million views to the company's first portfolio-led, commercially-integrated hybrid music livestream celebrating the Hispanic community.
Dedicated to driving the business through experiential, Yoked savvily integrated revenue streams for these programs, including ticket sales, merch sales and sponsorships, which ushered in revenue dollars to reinvest in community experiences. "This additional outside revenue allowed the brand to invest in deeper experiences and scale the number of events we could produce, providing a more impactful experience for consumers," she says. Plus, the company as a whole has adopted the way it approaches experiential as a result.
Colleagues maintain that she's decisive, direct and teeming with passion for the business. "That passion, coupled with effectiveness, grow the strength of our team and build respect within our organization and within the industry," Yoked says. "Our work must matter to us first before it can matter to those we are trying to market to."
ON MENTORSHIP:
"A refugee born at the end of WWII, my father and his life is an example of work ethic, dedication to learning and striving for excellence. He taught me that nothing is permanent, and that although we can't control everything, we can control how we respond. He had a very diverse work career, always taking on new challenges and new professional careers spanning engineering, corporate leadership, construction, manufacturing, etc. Throughout all the ups and downs, he always got back up and found a new path to thrive in and learn from."
ON LEADERSHIP:
"My background as a teacher informs the way I lead, even in a corporate environment. I hold my team to a very high standard, but I understand that each member of my team has different superpowers and opportunities. Therefore, although I create shared common goals, I also understand that people will arrive there at different times and in different ways. My mission is to highlight and celebrate that which makes every member of my team unique while also ensuring that they are delivering for the business. The truth is that what makes them unique is usually how they can have the most impact."
WHAT DRIVES HER:
"Marketing as a means for good. Marketing is storytelling, and when brands choose to tell the stories of those whose voices are less heard, real change can happen. In the world we live in today, consumers have a real voice and are clear about how they want their brands to act and what they want them to stand for. This two-sided relationship is very inspiring. Brands can no longer talk at consumers, they have to listen, learn and respond.
This relationship has led to some transformational campaigns that have had the power to directly change people's lives personally via changes to institutions, laws, or social/cultural constructs. That dynamic gives me hope that we can use our platform to inspire, but also drive true meaning in consumers lives."