"My work here is done."
—Said no working mom, ever.
Let's be honest, shall we? Most of us thought we'd be in a different—perhaps better—place at the start of 2022 when it came to the advancement of women in the workplace, particularly in light of the sacrifices mothers and other caretakers have made for their families during these challenging times.
But the pandemic-that-won't-die has taught us differently. As recent as September, 2021, more than 300,000 women left the labor force—the largest number to do so, according to the Bureau of Labor Statistics, since September 2020. Chronic unpredictability of school shutdowns, quarantines, hybrid lessons and childcare logistics have further exacerbated the issue.
But the phrase "my work here is done" doesn't enter a dedicated mom's vocabulary. So, despite this year's challenges, we are proud to celebrate and recognize—during year two of this editorial program—the incredible work and fortitude of the women who "Market Like a Mother" all day. Every day. All year long.
When we spoke with these supermoms, some themes arose. Most laud the marketing industry for making progress, but additional inclusivity, flexibility and development opportunities are needed. And then there are the skills working moms have acquired from being a parent that are applicable to the business world, from delegation to time management to the importance of listening and valuing different voices—at home and in the workplace.
Please join us in celebrating these 16 brand-side and agency women, who are a testament to why we must shine a spotlight on working moms who are leading teams, running campaigns and chalking up more than a few wins at home as "mom."
We see you. We recognize you. And we salute you.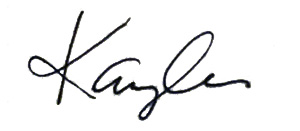 Kaylee Hultgren
Group Content Manager
Chief Marketer
If you would like to sponsor this e-newsletter please contact Dara Brooks at dbrooks@accessintel.com or call (203) 899-8494.