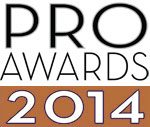 Campaign: Northside Musical Festival—Jameson Black Barrel Lounge
Brand: Jameson Irish Whiskey
Agency: Legacy Marketing Partners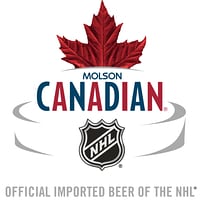 Young Brooklynites are a tough bunch to market to: They tend to be savvy, independent-minded and skeptical. Then again, those same traits made them a target market for Jameson Irish Whiskey. In short, the whiskey brand needed to successfully market to a group that had little patience or time for brands or marketing.
The 21- to 35-year-olds in that group did have time for arts festivals, however, which is why Jameson and Legacy Marketing Partners sponsored the Jameson Black Barrel Lounge during the week-long Northside music, film and art festival in Brooklyn's Williamsburg neighborhood.
Working with the Northside creative team, they showcased eight local bartenders in the festival program guide, which not only helped promote Jameson and bars at which it was served but also gave the brand street cred. In addition, the guide helped direct festival goers to the Black Barrel Lounge. Oak barrels, tools, diagrams of the critical barrel-aging process, large video screens showing how Jameson is made, chandeliers made of disassembled barrels, and of course, custom bars decorated the space. Jameson's fifth-generation master cooper gave live demonstrations of the making of the all-important aging barrels for up to 60 people at a time.
Local bartenders who'd been given special invites were led to a VIP area: a blending lab where they worked with Jameson's master blender to create their own custom whiskey blends. Artists performing at Northside were given a ticket at festival check-in that they could redeem for a bottle of Black Barrel at the lounge—a simple way to get the artists to the venue, thereby upping its hip quotient. And all visitors could sip Jameson whiskey and snack on food from local restaurants while listening to live music and DJs.
Jameson hoped to have 2,500 bartenders and consumers stop by the lounge; with 3,528 guests in all, it exceeded that goal by 61%. The lounge also resulted in more than 92,200 Facebook impressions, and nearly 700 photos were uploaded onto Twitter with the hashtag #BlackBarrel, proving that while they may resist marketing, even jaded Brooklynites aren't immune to the lure of social media.