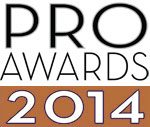 Campaign: T-Mobile Uncarrier Campaign
Brand: T-Mobile
Agency: Jack Morton Worldwide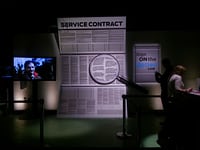 Too many consumers think of wireless voice, messaging, and data services as a necessary evil. Provider T-Mobile was determined to rebrand itself so that consumers would consider that signing up with it was necessary but not at all evil. In changing how it required customers to sign and pay for its carrier plans—including an option to do away with contracts—T-Mobile dubbed itself the Uncarrier. It was a big change, one that the company wanted to promote in a big way.
T-Mobile and agency Jack Morton Worldwide crafted a three-event campaign. The first event, in New York in March 2013, walked media members through a gallery titled "The World of the Carrier": In a winding queue, attendees passed giant "contracts" through halls of "bill shame" into a tight corridor, all meant to bring to life the pain points of signing with a carrier. From there, attendees entered a theater, where T-Mobile executives presented their new way of doing business. Upon that announcement, the space transformed in T-Mobile's brave new Uncarrier world, a light, airy space featuring a series of hands-on demos. This experience heightened the drama and the contrast of T-Mobile's new branding.
The second event, in July, was open to lifestyle bloggers as well as the media. T-Mobile took over a building in New York; on the first floor, the media could interact directly with company executives; the second floor unveiled a new upgrade program and high-speed network, showing via large LED screens various cities nationwide being "lit up" with the new coverage. Afterward, attendees experienced product demos before moving to the roof for a party.
For the final event, in October, media members were brought to Manhattan's Bryant Park Hotel to mingle with T-Mobile executives before being escorted to VIP tents in Bryant Park, where, along with 10,000 other New Yorkers, they enjoyed an open-air concert by global pop star Shakira.
The three events generated more than 12,000 media stories and more than 650 million social impressions. These in turn resulted in T-Mobile gaining 4.4 million new users and becoming the number-one wireless network in New York City and eight other major metro areas.