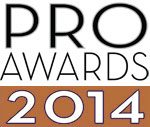 Campaign: Budweiser Mobile Brewmaster Tour
Brand: Anheuser-Busch InBev
Agency: Switch-Liberate Your Brand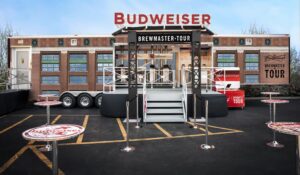 When you think "craft beer," you probably don't think of Budweiser. But the beer brand wanted to win over some of the craft-beer consumers by making them aware of its seven-step 30-day brewing process. Sure, it could have sponsored a sweepstakes to fly contestants to St. Louis, where they could tour the Budweiser brewery. But rather than bringing people to the tour, it brought the tour to the people.
Working with agency Switch—Liberate Your Brand, Budweiser outfitted a 48-foot trailer to replicate its St. Louis brewery tour. Visitors walked through five brewing zones, smelling and even feeling the hops, barley, yeast, and rice used to make the beer and peering into tanks to see the actual brewing process. A temperature-controlled cool room allowed them to experience the brewery environment during the aging and finishing stages. Afterward, guests could enjoy a sample directly from a scaled-down finishing tank, relax in a beer garden, and buy souvenirs from kiosks.
The 45-week tour kicked off in October 2013 and stopped at fairs, festivals and other major events throughout the country, including America's Hometown Thanksgiving in Plymouth, MA, and the Major League Baseball All-Star Game in Minneapolis. Once it arrives at its destination, the truck can be set up and ready for visitors in as little as two hours.
Each day that the truck was open to guests, an average of 180 consumers took the tour, appreciably more than the 150 visitors Budweiser had hoped for. The campaign proved so popular, Budweiser commissioned a second mobile tour to be built.