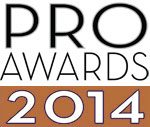 Campaign: Imbornto
Brand: March of Dimes
Agency: MSLGROUP
Just about every parent and parent-to-be likes to think, at one time or another, that his or her child is born to do something great. March of Dimes, which raises funds for community programs, advocacy, research and education to help women have healthy full-term pregnancies, transformed that wishful thinking into its Imbornto campaign.
March of Dimes and agency MSLGROUP focused on the weeks between Mother's Day and Father's Day, partly because of the significance of these holidays to the target audience and partly because no other major nonprofits compete for attention and dollars during the time frame. March of Dimes partnered with brands including Martha Stewart Living Omnimedia, Bon-Ton Stores, Kmart, and First Response on a series of retail, print, digital and online ads and advertorials directing consumers to shop with these sponsors.
The sponsors launched and promoted their own fundraising and awareness-raising initiatives. Kmart, for instance, ran a modeling contest, in which the winner would be featured in a store circular; it donated $1 for each contest entry. Similarly, Martha Stewart Living donated $10 for each reader upload of a homemade Mother's Day gift or recipe to Twitter or Instagram using the #imborntoinspire hashtag.
The imagery and content of the March of Dime ads focused on playful, precious childhood moments parents could universally relate to. Families with premature babies shared their stories via a satellite media tour, and Kyle Richards of "Real Housewives of Beverly Hills" served as a celebrity ambassador. A television PSA campaign drove consumers to a dedicated website where they could learn more about the campaign and the partners' promotional offers, educate themselves about healthy pregnancies and natal care, and make direct donations.
The campaign reaped more than 470 million earned media impressions and more than 460 million impressions from its broadcast and print PSAs. Funds raised by the campaign increased by a whopping 312% from the previous year, and nearly all the corporate sponsors enjoyed sales increases of at least 20%.