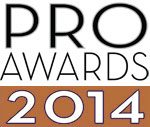 Campaign: "The Book Thief": Imagine a World Without Words
Brand: "The Book Thief"/20th Century Fox
Agency: Allied Integrated Marketing
A global best-seller, "The Book Thief" tells the story, as narrated by Death, of a German girl in World War II whose foster parents helped hide a young Jewish man. One of the novel's key messages is that everyone is made of words and stories and that without them, we cannot exist. To promote the film version of the book, and to show that it wasn't simply another movie about World War II, 20th Century Fox and Allied Integrated Marketing created a campaign that brought home the importance of words.
In a literal interpretation of the core message, 20th Century Fox ran two consecutive blank pages in The New York Times on Oct. 23, 2013, in effect taking away words from the newspaper's more than 2 million readers. A third page featured just the URL wordsarelife.com. Readers who visited that website viewed a video message from the star of "The Book Thief," Sophie Nélisse, explaining the power of words and storytelling.
The ad generated more than 8,000 social shares, with #BlankPages trending on Twitter, and nearly 2.2 million total impressions. What's more, traffic to the book's website climbed 1,120%. And no doubt many of those site visitors gained a renewed appreciation of Death's description of the title character: "The words were on their way, and when they arrived, she would hold them in her hands like the clouds, and she would wring them out like the rain."