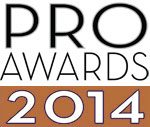 Campaign: Every Day Is a Gift
Brand: Bayer Aspirin
Agency: Alcone
With its Every Day Is a Gift campaign, Bayer Aspirin showed that a relatively simple, heartfelt promotion can deepen engagement and drive loyalty just as effectively as more-expensive and complex efforts.
Working with agency Alcone, Bayer celebrated Heart Health Month in 2013 by providing heart-attack survivors, at-risk consumers and anyone else interested in healthy living with advice via its ProHeart Facebook page. Each week in February, it introduced a different heart-healthy theme: diet, exercise, stress relief and connecting with family and friends. Targeted Facebook ads, social media content, retailer posts, and freestanding inserts drove consumers to the page, where in addition to receiving tips and recipes, they could enter sweepstakes to win heart-healthy prizes such as juicers and spa gift cards.
During the four-week campaign, more than 25,000 new fans joined the ProHeart Facebook community; overall Bayer engaged with more than 67,000 Facebook users and received 27,000 likes on its wall posts. More than 70,000 people visited the Every Day Is a Gift Facebook app, and nearly 46,000 sweepstakes entries were received. By most metrics, the campaign exceeded its goals. And perhaps most important, it helped people realize that taking their health to heart was the best gift they could give themselves and their loved ones.