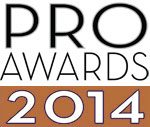 Campaign: Project Runway Designers Reunion—Fashion Week 2013
Brand: Hewlett Packard Co. and Intel
Agency: Infinity Marketing Team
You don't have to strut down a runway to make a splash at Fashion Week. To catch the eye of fashionistas, VIP influencers, and the media at New York's fall-winter 2013 Fashion Week, Hewlett Packard and Intel hosted a reunion instead. Of course, it helped that the reunion was of alums from Project Runway, the fashion-contest TV series that HP and Intel had sponsored for more than five years.
Working with Infinity Marketing Team, the two tech companies invited 75 fashion bloggers and reporters to a panel discussion focusing on the integration of technology into the fashion industry. The brands followed this with a party at Skylight West. Prior to the event, HP and Intel sponsored a contest for Project Runway fans to win tickets to the VIP festivities; more than 3,800 fashion-lovers entered the competition.
The invitees walked along a custom carpet—not red, but the same blue as HP's logo—which transitioned into the train of an eight-foot-high dress designed by Project Runway's season 8 winner. One section of the venue allowed guests to interact with winners and other contestants from all 10 seasons of the program, as well as with models adorned in the winning fabric patterns that Project Runway designers had created using HP and Intel products. In another area, attendees could participate in a Project Runway trivia challenge, which was set within a fully functional, 10-feet-high HP Envy XT notebook. Elsewhere, guests could have souvenir photos taken within interactive stations and immediately push the images to their Twitter and Facebook accounts. Digital signage throughout the space displayed the live #HPProjectRunway Twitter feed, and guests who took selfies on their smartphones or tablets could print them at an HP e-Print station.
Although the party took place during a major snowstorm, 513 VIP influencers, fashion and tech media mavens, and contest winners braved the elements, generating 172 articles and blog posts and more than 8 million global media impressions.