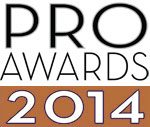 Campaign: Windows Phone
Brand: Windows Phone
Agency: 206inc
When Microsoft launched Windows Phone 8 in 2012, the company owned less than 10% of the mobile device market. To increase that market share, it targeted an audience that loved to share: young, active parents who were more than eager to post photos and videos of their family onto social media.
To introduce the phone and its features to the demographic, Windows and agency 206inc went to locations where young families were apt to capture fun, share-worthy memories: 11 zoos and aquariums nationwide, in partnership with the Association of Zoos & Aquariums. Each participating venue provided HP with two footprints in front of popular exhibits. HP set up displays at the sites and had staff use Windows Phones to take photos of visitors. The staff gave away animal masks for the kids to wear in their photos and then take home; as these youngsters made their way through the zoo or aquarium afterward, they attracted the attention of other kids anxious to receive a mask of their own, which helped drive even more traffic to the locales.
After each photo was taken, an on-site brand ambassador led consumers through a product demo, highlighting not only the phone's camera and video quality but also apps geared specifically toward parents. The families were given their photos and could elect to receive them via email as well; to encourage visitors to provide their email addresses, HP created a contest in which each address was an entry to a sweepstakes for prizes including one-year memberships and special passes at the zoos and aquariums, as well as the grand prize of $15,000.
More than 200,000 demos resulted from the campaign, exceeding objectives by 20%. Surveys revealed that prior to the promotions, only 15% of participants said they'd have bought a Windows Phone, compared with 43% afterward, an increase that no doubt generated plenty of photo-worthy smiles at HP.