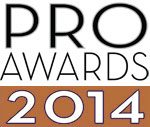 Campaign: EOTech Millionth Sight Challenge
Brand: EOTech
Agency: EOTech
A global manufacturer of holographic optics, thermal-imaging devices and night-vision devices, EOTech was about to celebrate a milestone: the production of its millionth holographic sight. It wanted to mark the occasion with members of its audience, which includes elite organizations such as the FBI, the DEA, the CIA,and military special forces worldwide as well as consumers, while raising both brand awareness and funds for nonprofit organizations.
So the company took the actual serial-numbered millionth sight on a global tour. Each week it journeyed to a different undisclosed location; by watching a video, consumers could try to guess where the sight was, post their answer into an e-form on EOTech's Facebook page—accessible only to those who "liked" the page—and be eligible to win an EOTech sight and magnifier combo valued at more than $1,100. Each of the 40 weekly videos posted online showed EOTech's products in use and provided information not only about its sights but also about a selected charity; links to the charities appeared on the contest's web page.
The videos took viewers spearfishing in the ocean, flying in helicopters, working with paralyzed vets, shooting with celebrities such as Joe Mantegna and training with soldiers in Afghanistan, among other adventures. The campaign culminated with a sweepstakes, open to all entrants throughout the course of the promotion, for a grand prize of EOTech products valued at more than $10,000. Followers could gain extra entries by sharing news of the contest via social media.
EOTech had hoped to double its number of Facebook followers, a target it more than overshot, with more than 143,000 new followers expanding its following six times over. The campaign also raised an estimated $10,000 for its selected charities.