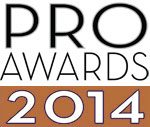 Campaign: If You Want Better Security, Think Like a Bad Guy
Brand: HP Security
Agency: Hewlett Packard
It's a law-enforcement truism: To fight crime, you need to think like a criminal. To raise awareness of its security solutions, Hewlett Packard created a campaign around that fact.
HP launched the program at its own security conference, HP Protect. The more than 2,000 attendees—chief information security officers (CISOs) and their reports—listened to a keynote address about the increasingly sophisticated and cooperative global efforts of cybercriminals and how HP's new offering enabled security professionals to more effectively share information, just as the "bad guys" were already doing.
After the conference, banner ads on key security websites worldwide drove visitors to HP Security research and sites, with click-through rates up to three times greater than the industry average. HP also released a sponsored research report detailing the financial impact of cybercrime, the most expensive types of vulnerabilities, and which solutions offered the strongest ROI. Follow-up reports for the U.S., Australia, France, Germany, Japan and the U.K. provided additional information for CISOs in those countries.
For a hands-on experience, HP's booth at the RSA Conference, the security industry's largest show, featured a "hacker's lair" where the 20,000 conference attendees could uncover cybercriminals' methods themselves. The company reinforced this message with a keynote speech by HP's senior vice president of security in which he walked attendees through the key attributes and methods of the "bad guys" and how to learn from them. After the conference, HP released a detailed analysis of cyberattacks from the previous year that security professionals could download.
Thanks to the campaign, the number of subscriber's to HP's BrightTALK video and webinar channel grew 61%. And in its first full quarter after the campaign, a record number of prospects entered the sales funnel—showing that while you may have to think like a bad guy to improve your security, you can win customers by being the good guy.