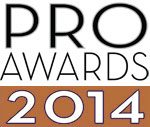 Campaign: Call of the Cup
Brand: Molson Canadian
Agency: Arc Worldwide Chicago
Other Awards for
"Call of the Cup":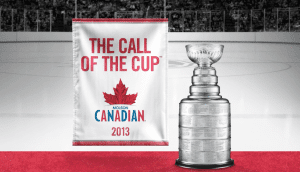 Among pro sports in the United States, ice hockey is a bit of an underdog. Fans are as passionate as those of any other sport, but according to research from Molson Canadian, the Official Imported Beer of the NHL, only about 5% of American adults consider themselves hockey fans. While football fans could easily find fellow fans with whom to discuss the sport, hockey fans had a harder time of it. So Molson and agency ARC Worldwide gave the fans not only something to talk about but a forum to do so as well.
During the 2013 NHL playoff season, Molson created 45 unique back labels for its bottles, each of which asked a question designed to provoke debate and show that the brand knows its hockey. These weren't trivia questions, but questions designed to liven up a conversation at a bar or in a basement before a game, such as "Which are more valuable during the Stanley Cup playoffs: power-play goals or short-handed goals?"
For consumers who didn't have a bar or basement where they could debate with other fans, Molson created a real-time, mobile-enabled and desktop-optimized polling platform, accessible via the unique mini-URL on each label, where they could log in their answers and participate in conversations with other hockey buffs. To participate in conversations surrounding additional questions, fans needed to buy additional bottles of Molson. The company used its Facebook page to extend the conversation and even took over the NHL.com homepage to draw in more mavens.
In the major NHL markets where the campaign was promoted, fans did indeed buy more Molson. In Minneapolis, on-premise volume climbed 61%; in Chicago, off-premise volume rose 10%; in North and South Carolina, sales of 12-packs increased 10%, contributing to a $190,000 lift in revenue. What's more, 15,500 fans engaged with the mobile site, and 27% of those surveyed agreed that Molson is "for someone like me." In all, the campaign showed that sometimes the underdog does come out on top.