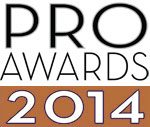 Campaign: CoverGirl Flamed Out Launch at Target
Brand: CoverGirl at Target
Agency: Arc Worldwide Chicago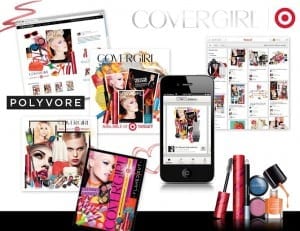 Cosmetics brand CoverGirl had a very specific audience in mind when launching its Flamed Out collection at Target: young women 17–24 years old who considered themselves cosmetics experts and loved sharing their expertise. These women viewed CoverGirl as a brand for makeup newbies, and while they considered Target a source for fashion-forward apparel, they didn't necessarily think of buying beauty products there.
To change that audience's attitude, CoverGirl and agency ARC Worldwide created the CoverGirl Flamed Out Look Challenge on Polyvore.com. An online style community, Polyvore skews heavily female, with half of its audience 18–34 years old, making it an ideal fit with the target market.
For a chance to win a $500 Target gift card, Polyvore users created and shared virtual pinboards featuring CoverGirl Flamed Out cosmetics, the Target logo, and items of style inspiration. Increasing the value of the promotion to Target: Every CoverGirl item was shoppable; clicking the item took the viewer directly to the product on Target.com.
To drive consumers to the contest—and to Target, of course—online ads were targeted to women 17–24 who lived within eight miles of a Target store and had recently bought makeup. After the contest ended, top pinboards were distributed as ad units within Polyvore's mobile app, with the makeup items remaining shoppable.
More than 2,600 consumers entered the contest, and their pinboards received more than 96,000 engagements. During the June promotion, CoverGirl had hoped for a 5% lift in sales of its products at Target.com; the 30% lift it achieved far exceeded its goal. It had also aimed for sales of the Flamed Out collection to exceed Target's fair share by 1.5 times its average, and this goal was exceeded as well, with sales twice the chain's average. For CoverGirl and Target, the campaign showed that pretty is as pretty does.