B2B Marketing
Automation All-Stars
Ideas to steal from B2B brands making
the most of their martech investments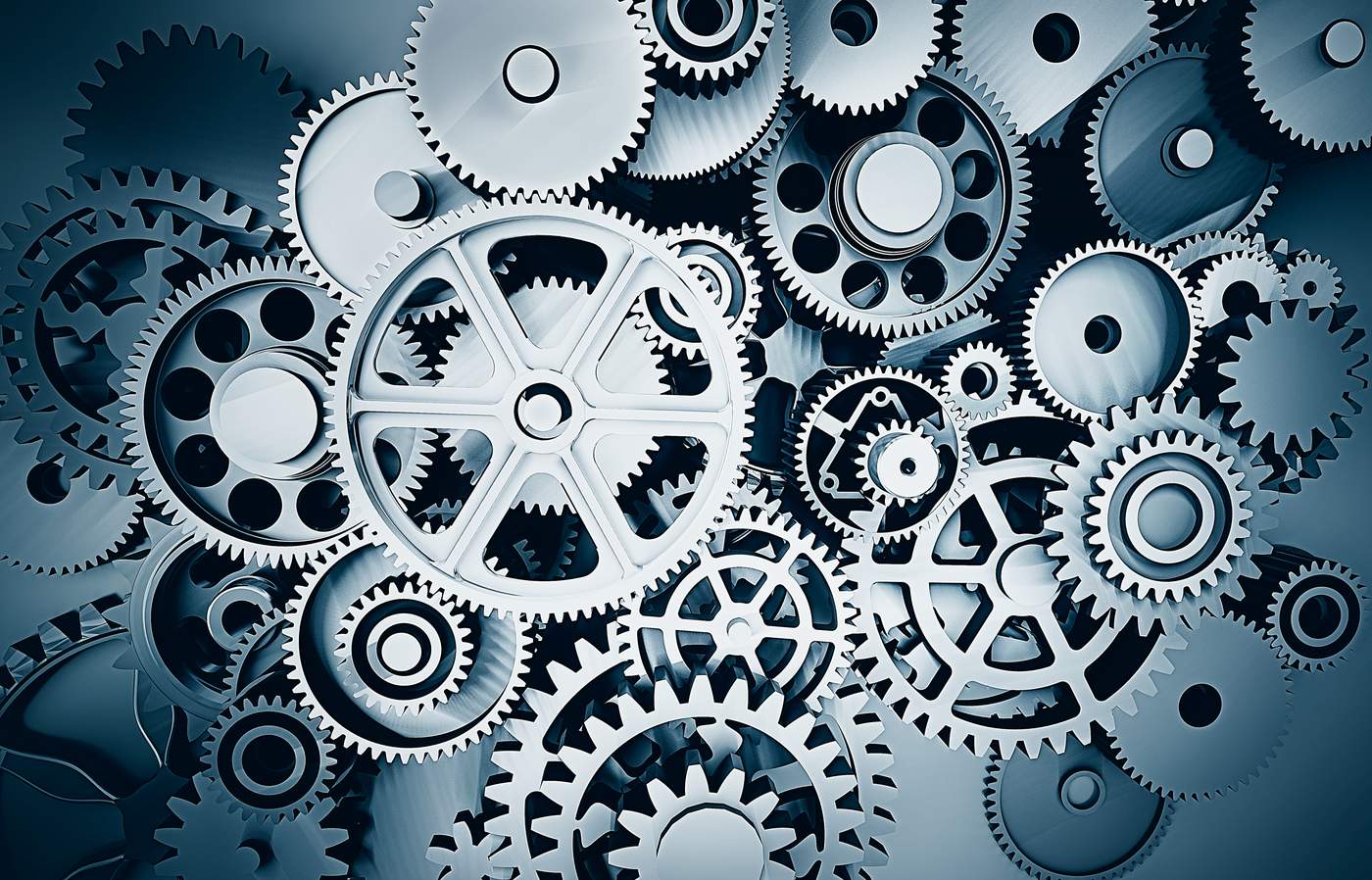 For any B2B brand, marketing automation is far from an impulse buy. Chief Marketer caught up with five B2B marketing organizations—both big and small—to discover the challenges that led them to implement automation, and how they're optimizing their tech spend.
Ingersoll Rand

The Challenge: Integrating siloed data from 11 different business units into one integrated database for better targeting

The Idea: Standardized messaging and platforms across segments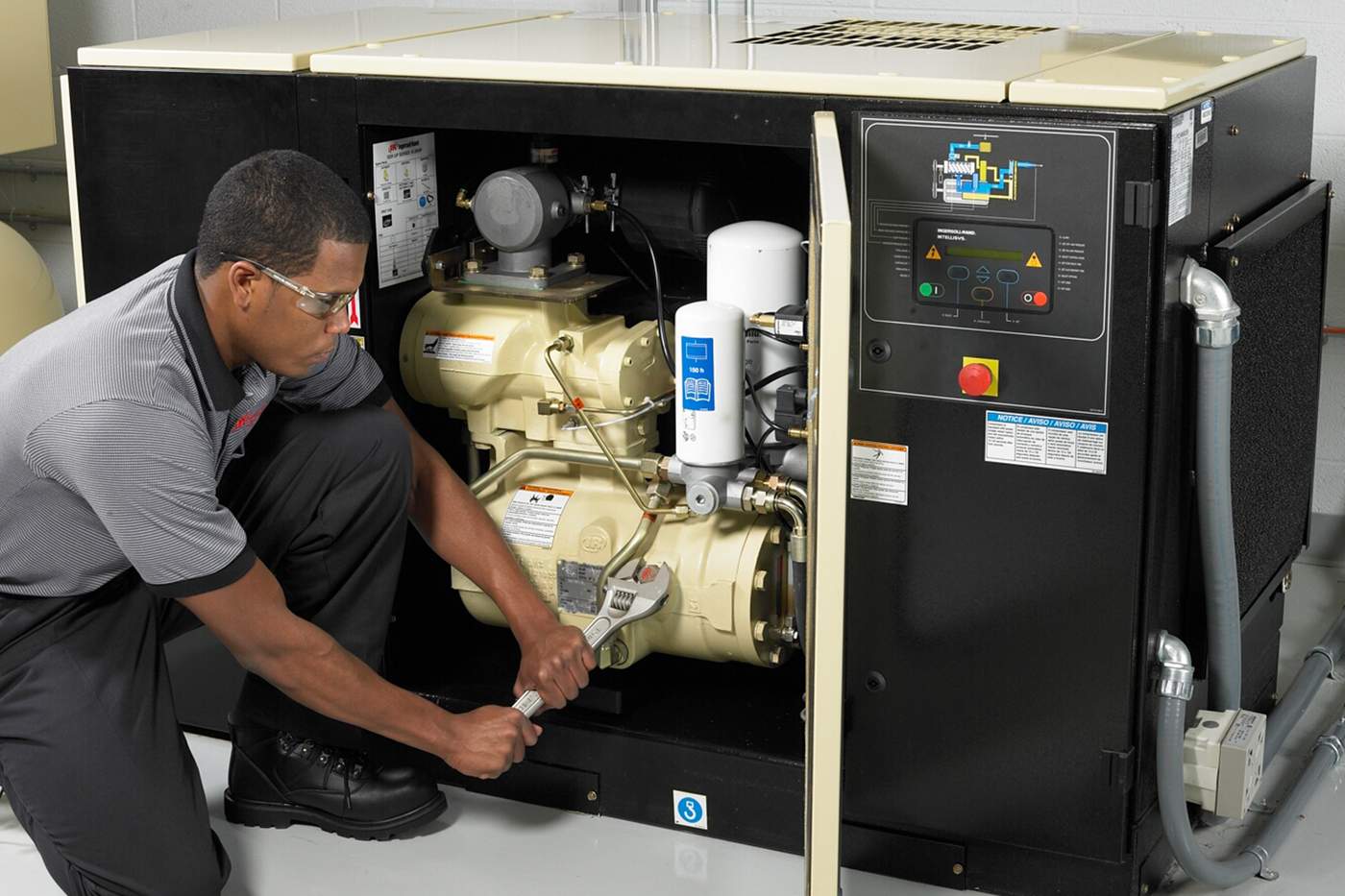 The weather is a huge variable in email targeting for Ingersoll Rand's Trane division. After all, extreme temperatures, snow, hail and wind create challenges and opportunities for HVAC professionals, says Melanie Fox, digital engagement leader.
"Localized marketing works for us, but it gets tricky," she says. "You don't want to be pushing the same products to Florida that you'd sell in New York."
Davidson, NC-based Ingersoll Rand first implemented marketing automation in 2013, using IBM's Marketing Cloud (then Silverpop) to improve its email personalization, segmentation and targeting capabilities, and tie together marketing databases. But like many organizations, it struggled initially to properly implement MA with no clear structure in place that could get the most out of the system. Last year, Fox's group—which focuses on digital marketing of Trane residential and commercial heating and AC installations to service techs and building owners—began focusing on automation in earnest, to hone in on and communicate with different customer segments.
"Our biggest challenge initially was simply the adoption of marketing automation—people didn't know the capabilities of the system," says Fox. "People were uploading a database every time they needed to send out an email—we needed to sort out this mess of data and standardize landing pages and forms."
Trane sells parts and products via ecommerce and at nearly 200 retail locations in the U.S. and Canada. Customers communicate with the brand in multiple ways. Fox notes in the HVAC space older customers are often more comfortable using digital channels to communicate with vendors because they know what they need, unlike a younger, more inexperienced tech.
Email is a major channel the brand uses to connect with technicians and owners on a regular basis. In addition to the weather related messages, monthly enewsletters are also sent, with dynamic content personalized based on location and product preferences. Emails are also triggered based on conversations with account managers and the 15,000 member "My Trane Rewards" loyalty program.
"Messages are triggered if someone hasn't logged in [to their account recently], or if they're approaching an anniversary or birthday, or a certain number of points," Fox notes. "There's a lot of nurturing. If they have 5,000 points, the message will be different than if they have 500."
EyeMed

The Challenge: Increasing marketing reach to multiple segments
without increasing budget

The Idea: Using automation to customize marketing materials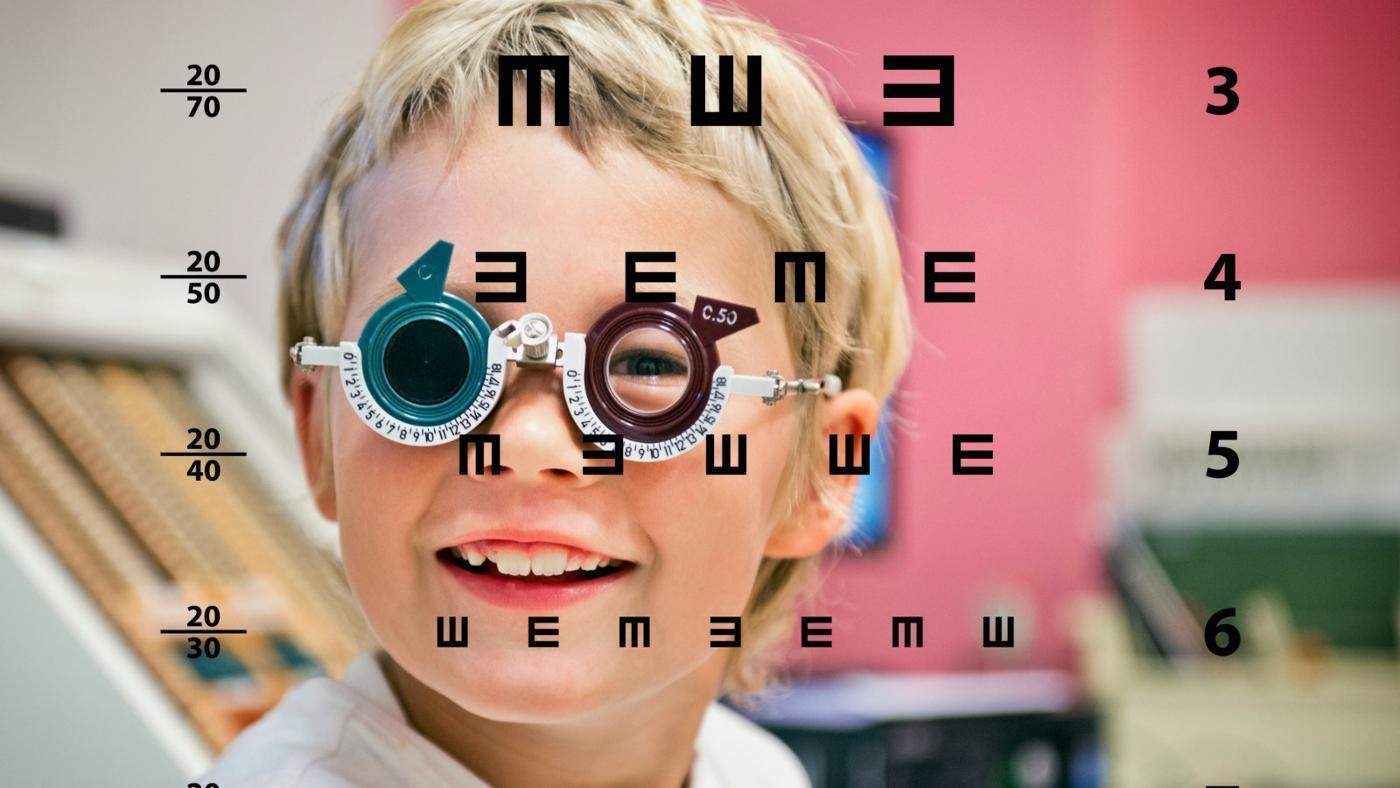 Pun intended, automation has helped EyeMed gain a better view of their multiple target audiences.
A division of Luxottica (the parent company of brands like Ray-Ban, Oakley, LensCrafters and more), EyeMed is the second largest managed vision care benefits provider behind VSP, with 47 million members.
Operating in the insurance space is a complex model—90 percent of EyeMed's business is through brokers who sell on their behalf. The rest is to large employers the company markets to directly.
The company creates marketing materials that can be customized for brokers and HR executives, as well as different vertical markets. For example, employees in manufacturing or construction might have safety eyewear needs, while office workers who stare at a computer all day are more concerned with anti-glare coatings.
EyeMed uses a Salesforce-based platform to assist the sales team and Pardot to move leads through the system.
"We can customize materials automatically for vendors or sales reps who might be doing a presentation," says Scott Kosinski, head of marketing at EyeMed. "And we make a concerted effort to make sure that when we offer something like a whitepaper in an email it has value. The simple rule is that it should make [the prospect] smarter."
Automation is critical to keeping track of the numerous campaigns the company runs on an ongoing basis. Campaigns typically combine numerous elements such such as direct mail with premiums, triggered email to HR directors, social media and targeted digital advertising, as well as lead scoring efforts and initiatives designed to help the sales team schedule in-person meetings with brokers.
"We've been able to increase our touchpoints six times with no additional budget. It's about reaching a larger audience with limited resources and coordinating information with the click of a button," he says. "In B2B, you have prospects at different points in the funnel. We want to trigger personalized content behind the scenes."
Touchtown

The Challenge: Creating a big presence with a small marketing team

The Idea: Using automation to analyze digital body language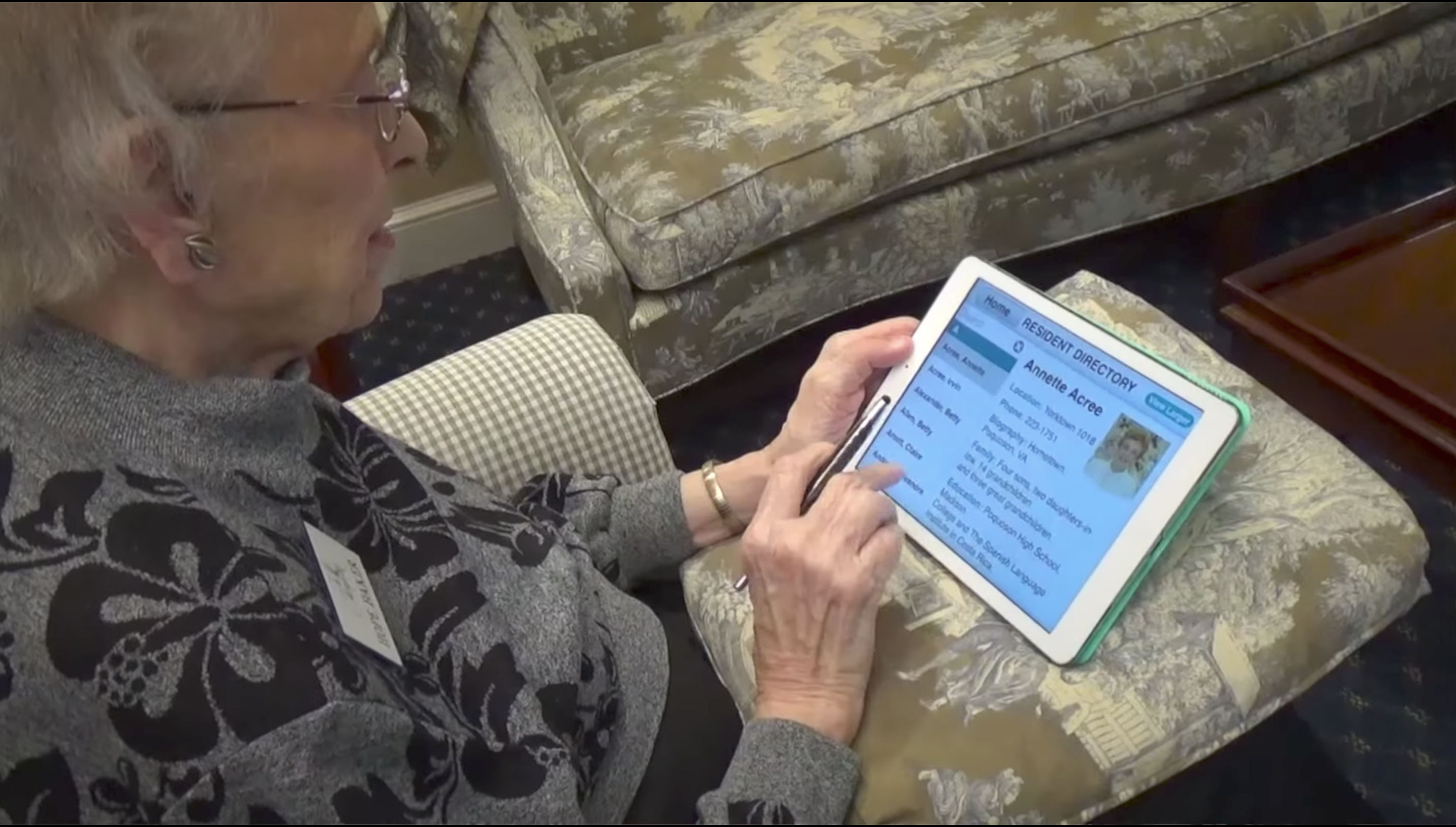 Marketing automation is helping Touchtown get user-friendly tech solutions into the hands of seniors, and gently welcome them to the digital age.
While seniors are the ultimate end users of Touchtown's products, the customer base is actually senior living centers across the country, notes Mike Rethage, vice president of customer success at Touchtown. The Pittsburgh, PA-based company markets a variety of engagement solutions, from digital lobby signs and in-house TV channels to its signature product, a mobile app that can provide community members with everything from the daily menu and schedules of center activities and trips, to a directory with profiles of everyone that resides at the facility. The app is available in a turnkey version, or senior centers can customize it for their own needs.
For Touchtown, the sales cycle is typically 90 to 120 days, depending on the size of the sale—some organizations only have one residence, while others might own more than 1,000 communities across the country. Price points also run the gamut: Because Touchtown is a cloud content provider, the product is extendable, so new customers might start small and add more features over time.
"Marketing automation allows us to reach more people with less effort," Rethage notes. "We're a small 30 person company with only one full-time marketing person and a four- person sales team—it would be hard to reach a wide audience without automation."
The company, which began working with Act-On last fall, also exhibits at industry events to generate new prospects, and does a lot of online video to explain the products and their benefits. Direct mail is used sparingly to reach top prospects.
Being able to analyze digital body language is one of the top benefits of marketing automation, says Rethage.
"We're constantly looking at things like whether someone clicked a button in an email to request a demo, or who interacted with a product page on our website," he notes. "Being able to track clicks allows us to reach out immediately. Even if they clicked accidentally, it's a conversation starter."
Knowing what someone has been looking at online gives the sales team insight into how to pitch the conversation and customize it to a prospective customer's interests.
"We can tailor the conversation to one product or another, and be consultative during the sales process," Rethage says.
Unum

Challenge: Creating memorable brand awareness for a not-so-sexy (but essential) product: employee benefits

The Idea: Enable better testing to reach multiple constituencies
Good benefits are essential for employees and companies that want to stay competitive, but they're not always top of mind.
For better or worse, insurance is not a sexy product, and it can be a challenge to get noticed by brokers and employers, admits Soeren Diel, digital marketing at Unum. "We need to create content for the brokers [to share with] employers, to increase brand and product awareness and create a conversation."
Surrey-based Unum is a subsidiary of U.S.-based Unum Insurance and protects over 1.4 million people in the U.K. The sales model is B2B2B: All of the brand's insurance products are sold via brokers, making it a complicated sales process. "Our ultimate customers are employers, so we have multiple constituencies."
Unum works with Hubspot to automate inbound content marketing. The company began by doing research, looking at keywords and buyer personas to see what key targets such as HR managers and employee benefits consultants typically searched for.
The data capture process began slowly but surely, with simple tactics such as getting prospects to download assets such as ebooks on topics of interest, like income protection insurance. "This was an indicator they were interested," Diel notes. "It's about brand awareness and building trust."
Gradually, the brand's digital footprint started expanding, increasing interest in brokers and customers, who then might mention the brand as an option in their consideration process with brokers. Diel estimates the company now has a list of about 22,000; a third of the employee benefits prospects in the U.K. opted-in.
Automation is enabling Unum to do better A/B testing of elements like subject lines, to see what is resonating with prospects. It is also looking at what content is engaging users in social media, and using that knowledge to inform digital media spending. Going forward, the plan is to continue to optimize conversations in social, grow search traffic and increase the number of people asking for quotes.
"Having one view of our analytics has been very helpful," Diel says.
Penton

The Challenge: Gaining better visibility into the company's audience
preferences to create more relevant messaging

The Idea: Leveraging a wealth of customer data in verticals like
agriculture for cross-selling

As a B2B publisher, Penton had a wealth of data on its various audience segments. But it was siloed in different divisions and wasn't easily accessible by the marketing team to create targeted messaging for advertising clients.
The company had been working with a traditional email service provider, and operating in a "batch and blast" mentality, notes Rhonda Wunderlin, vice president, performance marketing. "It was driven by a lack of understanding, and we needed to move toward more personalized communications. [We needed] to merge files and figure out the best audience for different messages, and transition to being focused on our audience's needs."
Another driver was the opportunity to cross-sell to people who might be attending Penton events but not getting engaged with the company's digital content. Since 2014, the brand has worked with Oracle Marketing Cloud to centralize functions and bring the data together from different platforms, including events, circulation and online registrations for gated content.
The integration has paid off in several ways. Webinar and whitepaper conversions have gone up 30 percent, and the time needed to fulfill lead gen campaigns has been reduced 20 percent.
Automation has also enabled internal departments to collaborate more. For example, in the past, different publications in a vertical such as agriculture would have to each send their own renewal emails. Having all of the data feed into one central hub allows the publisher to prioritize which segments need to mail at what time, boosting online renewals by 150 percent.
"Agriculture is very seasonal," Wunderlin explains. "It doesn't make sense to do a renewal mailing when farmers are out in the field."
Automation has also helped Penton identify "super users," who are engaged with multiple forms of content in different platforms. Knowing the behaviors of these segments provides insight for future campaigns.
"For example, we may need to drive impressions to a particular article," she says. "We can identify people who have looked at content on that topic and promote to them, because we know they are interested. And, we can see what content is resonating with particular titles and personas, and see where there are opportunities across our vertical markets."