Ever feel trapped in a silo? You're not alone.
Hewlett Packard Enterprises was right there when HP split its consumer and business marketing divisions into two separate companies a few years back. HPE, the newly created B2B arm, had to craft a marketing structure from scratch and incorporate legacy systems. Adam Benaroya talks with us about the journey to break down existing data silos and create a structure to supported true, holistic ABM.
More than half of respondents to this year's Chief Marketer Martech Outlook Survey said they expect marketing technology budgets for ABM and other initiatives to increase in the next 12 months. That's great news for brands (and martech vendors). Before you buy, experts from SAP, CommCreative and more share ideas on what you need to consider.
The tiny house trend might feel claustrophobic for some, but for others the simplicity is freeing. As part of our ongoing series showcasing this year's Gold PRO Awards winners, we look at Riddle & Bloom's Microsoft Tiny House campaign. The custom, 24-foot pop-up interactive lounge space—which doubled as a coffee house, gaming space and roof-deck hangout spot—toured to 10 college campuses, helping lift Microsoft active users 15 percent YOY.
In the run up to the highly anticipated release of Call of Duty: Modern Warfare, big brands wanted a piece of the action. Burger King converted one of its locations into a real-world replica of the virtual Burger Town featured in the game. And, Mountain Dew and Totino's released products with codes to unlock in-game rewards.
Women overwhelmingly comprise the bulk of the marketing industry's workforce and at the senior leadership level, female representation is now likely at an all-time high. But, a new report found the news is not as positive when it comes to diversity.
And finally, the California Consumer Privacy Act (CCPA) goes into effect in less than two months. Is your brand ready to comply with the new rules—and avoid the hefty fines? We've got three tips for getting prepared.
Get out of your silo and enjoy the weekend. We'll see you back here soon.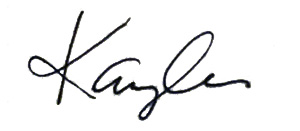 Kaylee Hultgren
Group Content Manager
Chief Marketer