Have you got the right stuff?
This week, we introduced the third annual Chief Marketer 200—the top 200 marketing agencies of 2020. It's the industry's only list of the best U.S. engagement and activation agencies across more than 40 categories, specialties and client categories. Get to it! The call for applications is open through Oct. 11.
As football fandom takes off, Avocados From Mexico kicked off the season with vibrant in-store displays offering high-value promos. Each promotion ties together complementary brand partners—like AFM, Tabasco and Bud Light. Bring on the guac!
Another campaign swarmed over NYC last week to end Malaria and grab attention during the United Nations General Assembly meeting. AR powered billboards simulated deadly mosquitoes enveloping peoples' heads. The insects only dissipated when the person said "Malaria Must Die," reinforcing the message that malaria declines with increased action.
On the flip side, the B2B customers of John Hancock Insurance have decidedly different needs than their consumer counterparts. But at the end of the day, they have one big thing in common: They're all people. We recently talked with Rahim Rajpar, head of marketing and direct-to-consumer business, about the ways his brand is targeting B2B and B2C audiences, and the changing role of marketing leaders in creating customer experiences.
Customers no longer just want to buy from brands with great products and services; they want to support brands that share their values and have the courage to act on those beliefs. Before taking the stage at Connect to Convert in Boston last week, Katie Martell and an all-star panel of marketing leaders chatted about why authentic cause marketing is crucial for brands in 2020.
Another expert, Scott Brinker, recently shared why companies should consider moving to a self-service martech model where technology is absorbed into the entire organization allowing more creativity and agility.
He's got the right stuff. If you do too, let's hear about it.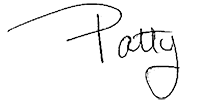 Patty Odell
Senior Editor
Chief Marketer