In the early days of the pandemic, small businesses were seriously struggling to stay afloat, inspiring many brands to offer free products, tools and services as a way to lend a helping held during trying times while simultaneously increasing brand loyalty. But for American Express, the goal quickly became to provide something highly useful for these companies in the long-term: business education.
We spoke with Clayton Ruebensaal, EVP, Global B2B Marketing at American Express, about how the crisis inspired the brand to take pause and deliver actual value to small business owners through its Business Class initiative. He also dishes on how American Express sets itself apart from competitors to maintain market share, its vision for democratizing business education and the trend he thinks the marketing community should be laser-focused on.
Acquiring first-party data from consumers as an alternative to third-party cookies and data-tracking through apps is fast becoming a priority for digital marketers. We look at how large food and beverage companies are tapping celebrity-driven promotions and sales gimmicks to accrue that data in exchange for limited-edition merchandise and personalized products.
Speaking of data, Pinterest recently noted a marked increase in searches for "destressing tips" and "Sunday reset routines" from its user base. In response, it introduced a Compassionate Search tool to help users find stress-busting content and resources and activated a wellness-themed, "anti-burnout" oasis timed to World Mental Health Day. Explore the hybrid event's touchpoints and strategic marketing goals here.
Lastly, we examine how internal product reviews, competitive research and customer surveys that analyze a company's offerings prior to launch can help determine how the marketplace will receive your products—and mitigate potential backlash.
Until next week,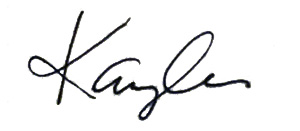 Kaylee Hultgren
Group Content Manager
Chief Marketer
If you would like to sponsor this e-newsletter please contact Dara Brooks at dbrooks@accessintel.com or call (203) 899-8494.