How do you market a product to consumers that they can't walk into a store and buy? It's a unique challenge that technology manufacturers like Qualcomm face. "It's not a product that you can buy off the shelf. It's a product that powers some of the most amazing devices on earth, from Samsung smartphones to Oculus Quests to Montblanc smart watches to the new Cadillac Lyriq," Qualcomm's SVP and CMO Don McGuire told Chief Marketer this week.
At its investor day on Tuesday, the company declared that it's up for the challenge. Historically, the brand hasn't prioritized marketing as a business driver, McGuire says. But today it has a renewed focus on marketing—along with the investment dollars to back it up—designed to spread its vision of enabling interconnectivity through intelligent devices while building affinity and preference for its Snapdragon power product within the consumer space. We spoke with McGuire about Qualcomm's ambitious plans, marketing with empathy during the pandemic, how the brand is positioning itself around the Metaverse and more.
Meanwhile, the technological tools marketers can employ to disseminate a company's vision and increase brand equity are evolving. We outline several insights and technology trends marketers can incorporate into their communication strategies as they plan for 2022.
Investing in ecommerce channels to boost sales by marketing to consumers directly has a particularly useful byproduct: first-party data. Take Nestle as an example, which announced this week that it plans to take ecommerce sales from 13 percent to 25 percent by 2025, a move that will significantly enhance its analytics capabilities. We review four ways that brands investing in ecommerce can leverage new automation technologies to drive conversions.
Lastly, we look at how Coors Banquet partnered with lifestyle brand Brixton to host a live music experience that benefitted the Wildland Firefighter Foundation while also providing a platform to promote its forthcoming capsule collection.
Until next week,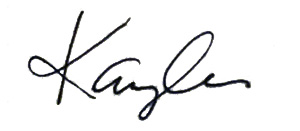 Kaylee Hultgren
Group Content Manager
Chief Marketer
If you would like to sponsor this e-newsletter please contact Dara Brooks at dbrooks@accessintel.com or call (203) 899-8494.