It's not every day that you can take home an artwork valued at $30,000 simply because you enjoyed it more than everyone else did. But thanks to an unusual art experience designed by Bombay Sapphire earlier this month, the only currency accepted at this particular auction was a bidder's emotional connection to it.
The experience, which measured bidders' reactions to the artwork using neuroaesthetic technology, is the brand's attempt at contributing to the conversation about democratizing the art world by making art more accessible regardless of financial means. "For the first time, we are creating an opportunity for art lovers to be able to bid on an original piece of art using their emotional connection and their senses rather than money" says Jamie Keller, Brand Director, North America, at Bombay Sapphire. We spoke with Keller about the inspiration behind the auction, the brand's larger "Senses Stirred" campaign and its new focus on intimate art experiences that hero emerging and underrepresented artists.
State Farm is another brand leveraging experiences to connect with audiences, particularly in the gaming space. To coincide with the launch of the wildly-popular NBA 2K22 game, the brand debuted a virtual version of its fictional spokesperson, Jake from State Farm, as a character in the game—complete with khaki pants and a red polo shirt. Read about State Farm's approach to engaging younger generations of consumers through gaming integrations.
Meanwhile, throughout the pandemic we've seen a rise in the demand for subscriptions—up 41 percent, according to research from Ordergroove—as an effective way to build customer relationships and provide value. We look at how personalization, convenience and cost savings through subscription programs can improve the customer experience.
Lastly, check out the brands that delivered compelling activations at this year's New York Comic Con, from a creepy Chucky stunt by NBCU to a carnival experience supporting the HBO Max series "Doom Patrol" to an event-wide scavenger hunt from eBay.
Until next week,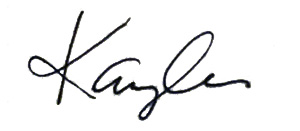 Kaylee Hultgren
Group Content Manager
Chief Marketer
If you would like to sponsor this e-newsletter please contact Dara Brooks at dbrooks@accessintel.com or call (203) 899-8494.