It's been a thrilling week to be in brand activation and promotion marketing. During the 2019 PRO Awards Gala—and Bloody Mary brunch—we announced this year's Gold, Silver and Bronze PRO Award winners. The top prize, the Platinum PRO, went to Frito-Lay and the Cheetos brand campaign, "Teach Me How to Curl," from The Marketing Arm.
Join us in celebrating the incredible work by visiting the 2019 PRO Awards site to read case studies and view creative of all of the gold winners across 26 categories, including campaigns from Old Navy, W Hotels, Kraft, Bacardi, AB InBev, Visa and many others.
Mexican Grill Chipotle is a winner of another stripe. It wasn't that long ago that Chipotle suffered a major food safety crisis that crippled business. But since then, the brand has overhauled its marketing strategy to drive profitable volume growth, double its stock price and revive huge brand loyalty. How'd they do it? Chipotle CMO Chris Brandt shares the behind the scenes—and consumer facing—playbook.
And speaking of loyalty, KLM owns one of the most innovative programs around. Those who fly biz class are offered a selection of little blue and white porcelain houses filled with booze to choose from—physical status symbols of their loyalty. KLM just announced the release of its 100th version to celebrate the airlines 100th birthday.
Brands like KLM are earmarking plenty of money for marketing technology, but many aren't making the most of those investments. In the recent Chief Marketer Martech Outlook survey, we explored where their dollars are going, and what's holding them back from martech nirvana. Check out this new infographic highlighting the results.
Having a consistent look and feel in email marketing is a top priority for many organizations. But it can be tricky when you have numerous departments sending out messages. Bri Loesch of The Ohio State University shares how modular templates enabled the school to improve email branding across multiple colleges.
Finally, the paradox of today's data-driven, AI-driven marketing is that despite a large number of channels that provide information and customer service (Hello, chatbots!), consumers are craving more human experiences. We consider why the human touch is still so important in the age of automation.
Cheers to all the PRO Awards winners!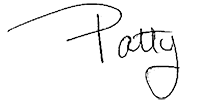 Patty Odell
Senior Editor
Chief Marketer