Old Spice released the latest installment of its playful "Men Have Skin Too" commercials this week. And this time, it's providing an outlet for women to "come clean" about stealing their significant others' products. For a limited time, consumers who purchase a product from its Fresher Collection will get another item for free (presumably the one they stole) and some Old Spice swag, to boot.
New behaviors during the pandemic—along with consumer insights—helped shape the strategy behind the campaign. "There's this whole notion around sharing while cohabitating. About 50 percent of women whom we spoke with talked about using their significant others' grooming products. And we know today that a lot of women love Old Spice," says Matt Krehbiel, Old Spice Vice President at Procter & Gamble. We spoke with Krehbiel about the campaign's latest creative, how the brand is approaching experiences and its recent cause marketing initiatives.
Meanwhile, the effects of supply chain disruption will likely play out during the holiday shopping season. In fact, according to an Oracle Retail survey, 52 percent of respondents say they've already begun to shop or plan to do so earlier than usual. And some retailers have begun holiday promotions to meet the demand. Explore these findings and other consumer expectations detailed in the survey.
One way marketers are adjusting to recent and forthcoming demands to protect consumer data privacy, whether due to regulation, restrictions imposed by online browsers or Apple's App Tracking Transparency framework, is through leaning into first-party data collection. But for companies such as cancer resource SurvivorNet, there is a need to do so with the utmost sensitivity. Learn how the brand has created custom content journeys for consumers using first-party data while at the same time remaining sensitive to readers' health circumstances.
Lastly, we take you on a photo tour of New York City's Governors Ball, which celebrated its 10-year anniversary last month. Explore how a dozen brands, from Bacardi to Verizon to newcomer Coinbase, approached experiential activations and engaged some 150,000 festivalgoers.
Until next week,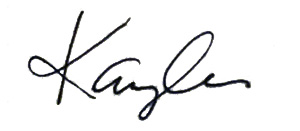 Kaylee Hultgren
Group Content Manager
Chief Marketer
If you would like to sponsor this e-newsletter please contact Dara Brooks at dbrooks@accessintel.com or call (203) 899-8494.