How far will one brand go to make a show? We're lookin' at you, Planters. In a teaser for the brand's upcoming Super Bowl commercial, its mascot Mr. Peanut suffered a dramatic—yet heroic—demise at the ripe old age of 104. The company looked at how the internet responds to characters who perish suddenly—and bet on the condolences to catch on. It worked, with brands' social media accounts offering cheeky #RIPeanut messages across Twitter.
Social media marketing is gorgeous when it works, isn't? Here are some tips for marketers on incorporating Facebook Messenger into your ecommerce strategy and how new tools for Instagram business accounts can assist with growth attribution.
We also take a look at how Benefit Cosmetics is making waves in the gaming space. Though women make up nearly half of the world's gaming population, not many companies are marketing to them. Here's what the beauty brand has planned.
Meanwhile, since our B2B folks rely heavily on email marketing to find and nurture leads, here are five ways to make the practice more effective. And lastly, explore how both quantitative and qualitative data can inform successful product launches.
#RIPeanut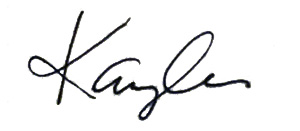 Kaylee Hultgren
Group Content Manager
Chief Marketer