Win Some Love — Enter the 2016 PRO Awards
It's that time again! Time to show off your best promotional marketing work.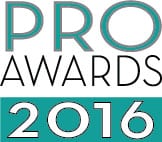 The Call for Entries for the 2016 PRO Awards is now open. It's our 26th year running the most prestigious awards program for promotional marketing across the globe.
We have 29 categories for you to choose from, including 4 new categories. Among the new categories is Best Digital Campaign. We know there is so much more marketing happening creatively in digital than even six months ago and we hope you will enter your amazing work.
We also know that many agencies are very charitable and encourage their employees to participate. So show us your charitable chops in the new Best Charitable Company category! This recognition will go to the agency offering the most creative charitable challenges to its employees. The winning company will be honored at the 2016 PRO Awards Gala in June in New York City. As a reward for those good deeds—in addition to big-time bragging rights—the Chief Marketer staff will volunteer for two days at a charity of the winner's choice.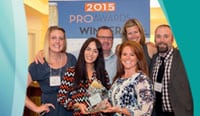 So get crackin'! Check out this year's entry categories. Round up those incredible creative images and impressive videos. Share the campaign goals, execution and results and you're on your way to getting the recognition you deserve!
Need some inspiration? Check out the 2015 PRO Award Winners!