We Want You…To Speak at B2B LeadsCon NY!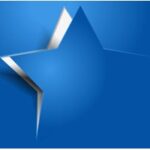 Got B2B knowledge to spare? Don't miss your opportunity to speak at B2B LeadsCon New York 2017 on August 21 – 23, at the Hilton New York.
The call for speakers is now open. The year's event will gather B2B thought leaders to share insights on a variety of topics, from account based marketing and SEO to email, video, social and more. Our agenda will take attendees through the funnel from lead acquisition, to nurturing, to conversion and beyond.
Give us your thoughts on sessions that are top of mind and driving demand generation today. This is your chance, as a B2B thought leader, to share with the industry and engage with peers and partners.
Click here to share your proposal for a session. The deadlines for submissions is midnight on Friday, April 7.
* * * * * * * * * * * * * * * * * * * * * * * * * * * * * * * * * * * * * * * * * * * * * * * **
Want insight from previous featured speakers at B2B LeadsCon? Check out these articles and get inspired:
5 Lessons Learned at B2B LeadsCon — Ben Plomion
Cielo's Go-To Market Strategy Promotes Sales/Marketing Synergy — Bethany Perkins
The Challenges of B2B Email Engagement — Nancy Harhut
7 Traits of Outstanding B2B Marketers — Matt Heinz
Automation Helps Vodaphone Manage ROI Globally —Joan Dowling
Creating a Plan for B2B Social Media — Heather Wadlinger
5 Ways to Improve Your B2B Digital Marketing Data Strategy — Curtis Thornhill
The Essential Role of B2B Content Marketing —Michael Brenner