Santa's Grab Bag: Our Holiday Marketing Round-Up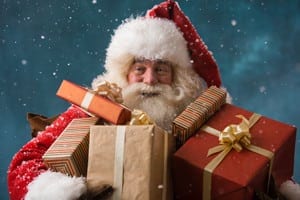 Looking for some last minute ideas to make your holiday marketing sparkle? Check out our round-up of holiday marketing coverage.
5 Ways Retailers Can Ring In DIY Makers
Makers—a.k.a. crafters and hobbyists—spend big bucks during the holiday season on supplies to create decorations and gifts for loved ones. Learn how you can reach this growing segment.
Holiday Marketing: It's Not All About Tradition
Sarah Hardwick of Zenzi Communications shares ways brands like West Jet, Fruit of the Loom, Harry & David and TD Bank are using values and emotions to connect with consumers in this season.
4 Holiday Ecommerce Trends You Can't Ignore
At least a third of the projected $617 billion to be spent this holiday season will happen online. Here's four trends to help you maximize sales and engagement.
Corona's Holiday Beach Spot Breaks Records
Learn the secrets of Corona's holiday TV ad campaign success.
5 Data Driven Ways to Optimize Holiday Marketing
Terri Mock of Ve Interactive uncovers five tips for using customer data to make your holiday marketing ROI merry and bright.
Online or In Store? Where Will Shoppers Go?
Review the results of a new holiday shopping survey from RocketFuel and Qualtrics.
Neiman Marcus Christmas Book Items on Display
Want to see a bunch of cool gifts you're probably never going to get? Head out to Long Island's Roosevelt Field Mall.